Dupnitsa
Dupnitsa is a town in the Rila Mountain in Bulgaria. Close to the town are situated Panichishte mountain resort and Sapareva Banya spa resort.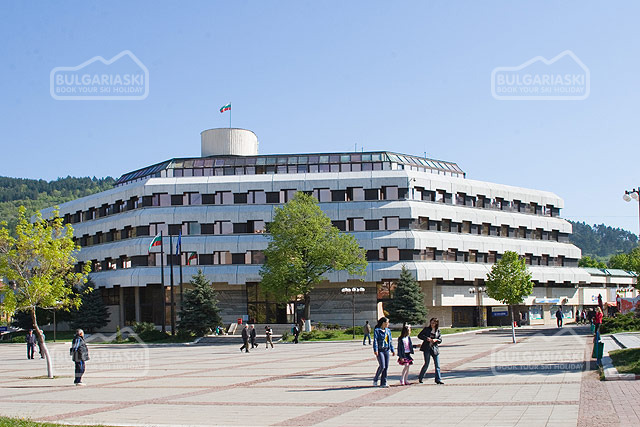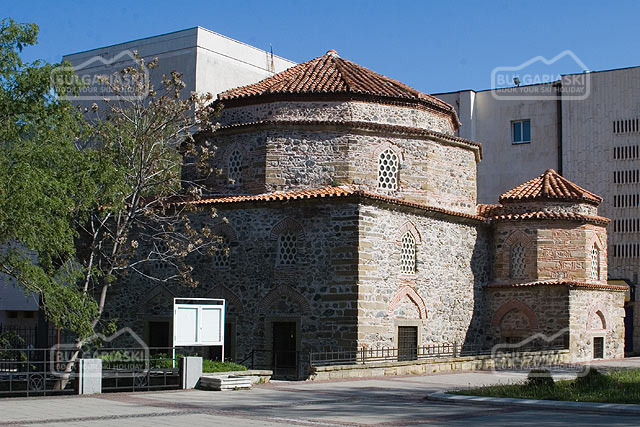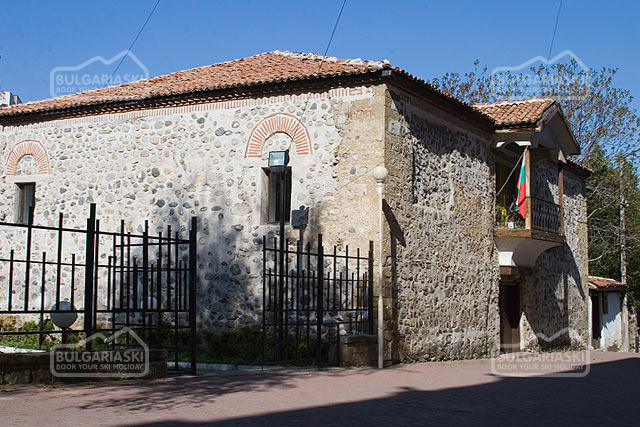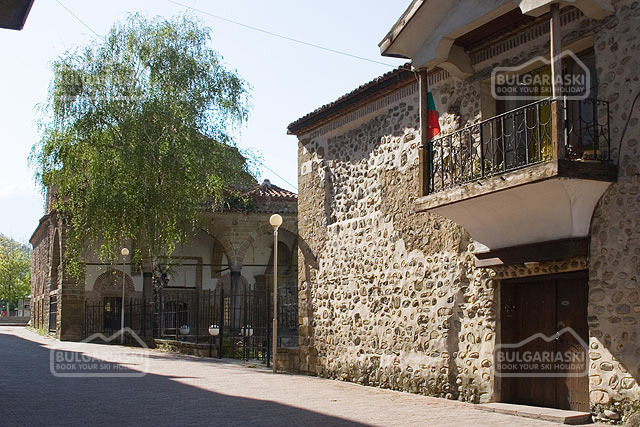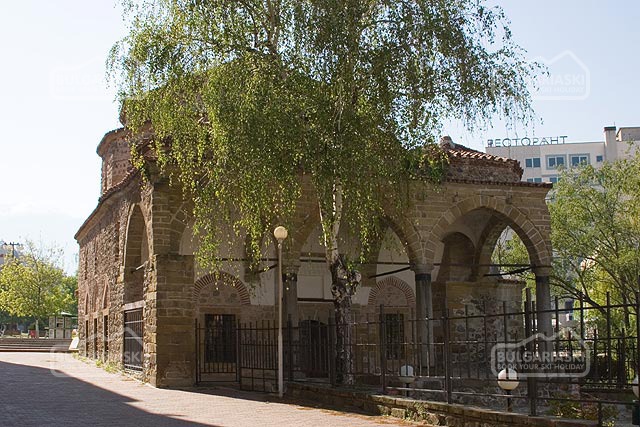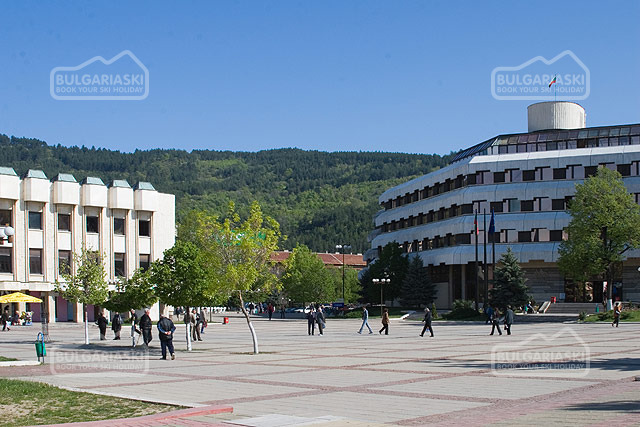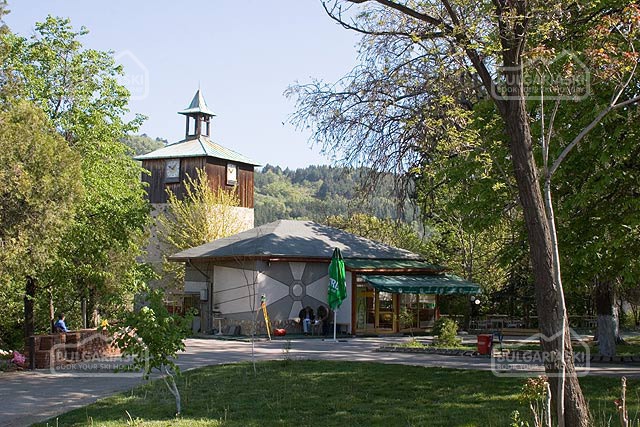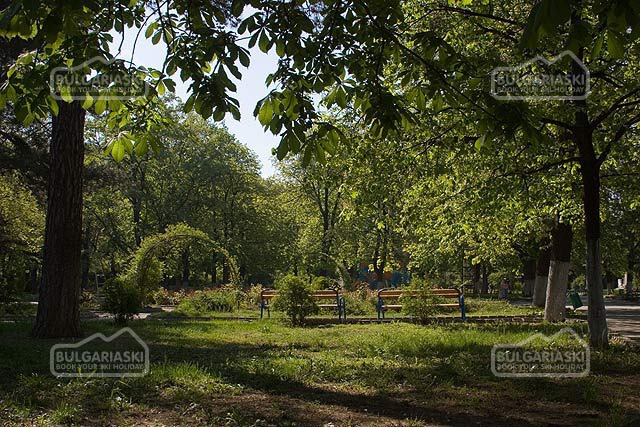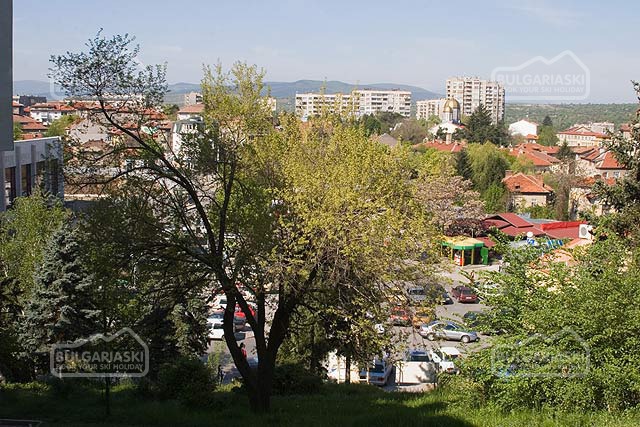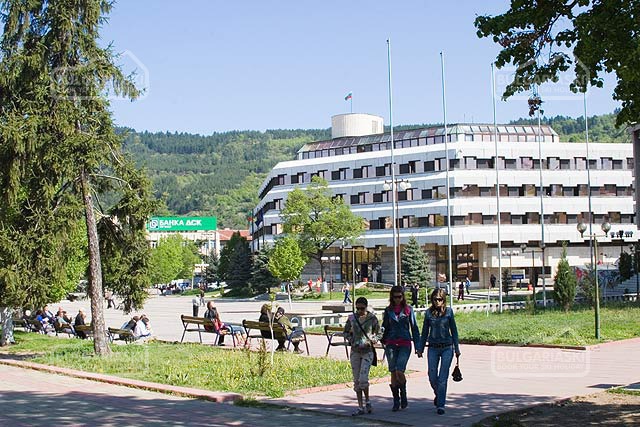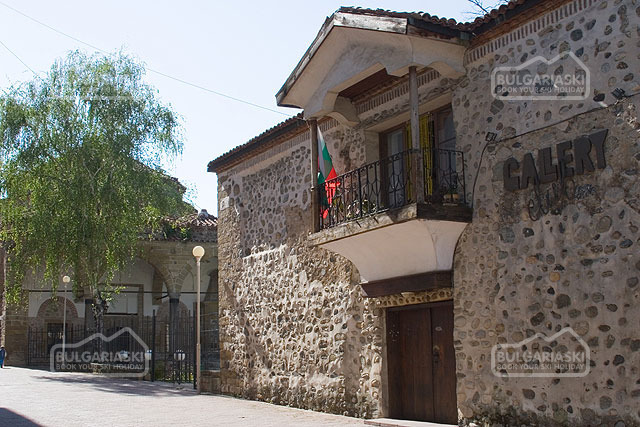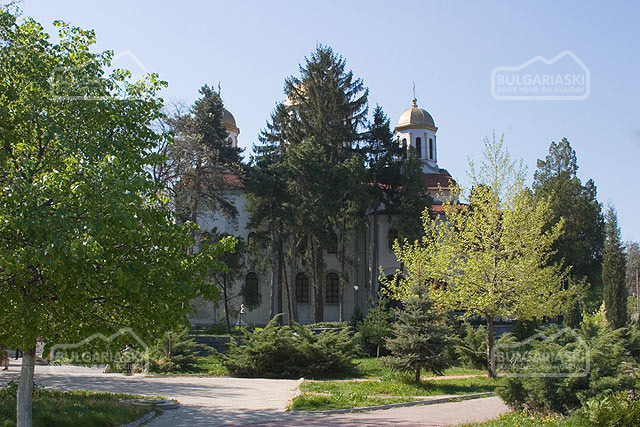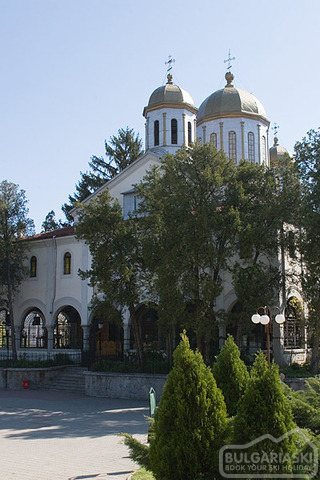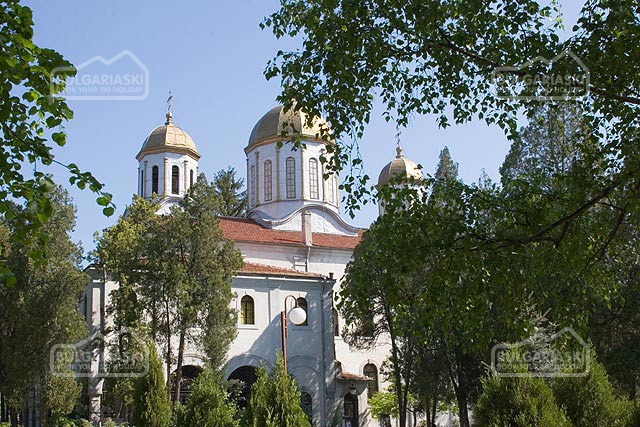 Dupnitsa
Location
Dupnitsa is a town in Southwestern Bulgaria. It is situated around Dzherman River at the northwestern foothills of Rila Mountain. The town is 68 km south of Sofia, and 39 km east of the district town Kyustendil.


History
The first information about the town appeared in 15 century in the ottoman register, after the ottoman invasion. During the 18 and 19 century the town developed as an ore mining centre. The population of Dupnitsa was very active in the national liberation and education movement during the Revival Period. There was a girls' school, and the monastery school developed into a public school soon after its foundation in 1856 – 1857. The town's industrialization started in 1860 – 1870 and Dupnitsa turned into a main tobacco and home-woven cloth producer. After the Liberation the name of the town was changed several times. It was called Stanke Dmitrov, Marek and at last Dupnitsa again. Today Dupnitsa is well developed industrial and pharmacy centre.


Sightseeing
The places of interest in Dupnitsa are the Art Gallery, the History Museum, the clock tower and the churches in the town.

Resilovo Monastery is 7 km east of Dupnitsa. Sapareva Banya is 14 km northeast of Dupnitsa, which is situated over the ancient ruins of the Roman town Germania. It is a famous Spa centre. Panichishte mountain resort is 14 away from Sapareva Banya in Rila Mountain. It offers excellent conditions for relaxation and tourism and it is a perfect training base for the entry level skiers during the winter. 
Dupnitsa is located at the foot of the Rila Mountain - the highest mountain on the Balkan Peninsula.

- Panichishte resort (27 km from Dupnitsa) and the village of Govedartsi (50 km from Dupnitsa) are starting points for Rila National park.

- Rila National park offers diverse trekking routes, for example to Maliovitsa mountain peak, Seven Rila Lakes, Urdinite Lakes, Mousala - the highest peak on the Balkans, Malyovitsa Ski Centre, Skakavishki waterfall (17 km), etc.

- Sapareva Banya with hot mineral springs, SPA hotels and swimming pools is situated 14 km from the town.

- Resilovski monastery is located 7 km from Dupnitsa.

- Stobs sandstone pyramids (19 km) are 30-40 m thick and 6-10 m high, reaching a height of 12 m.

- Sofia the capital of Bulgaria is located about 50 km south of Dupnitsa.

- Vitosha mountain (37 km). At Vitosha mountain you can visit its highest peak – Cherni Vrah, Boynska church and waterfall, Duhlata - the longest cave in Bulgaria, etc.

- Ognyanovo (27 km) is a village with mineral water.

- Rafting at Struma river is located about 53 km.

- Pirin mountain is about 60 km from Dupnitsa.
Comments Dupnitsa
Please, post a comment on Dupnitsa .
We will greatly appreciate this. It will help us improve the content of this website, so other people know what they can expect.