Semkovo
Semkovo is a small resort located in the Rila mountain. It offers 7 ski runs with a total length of 4 km.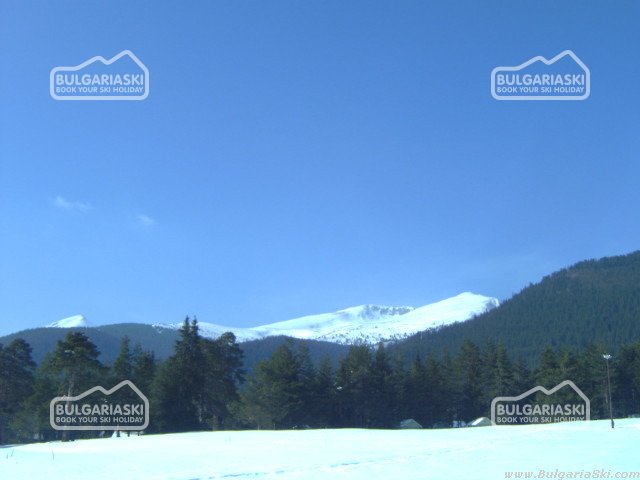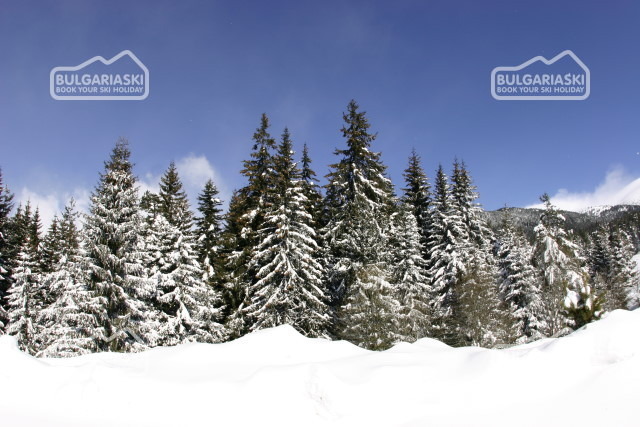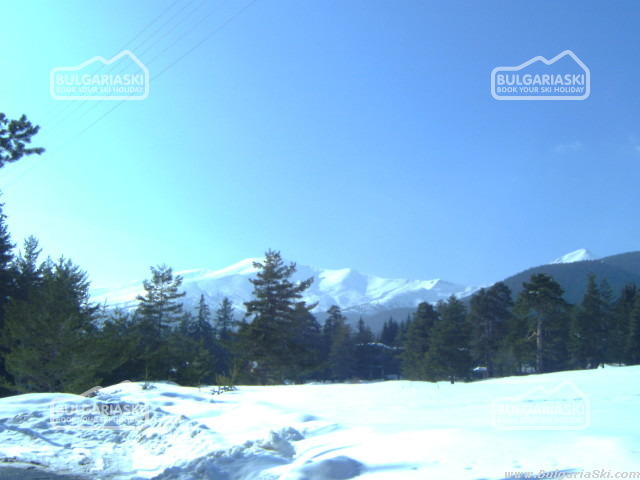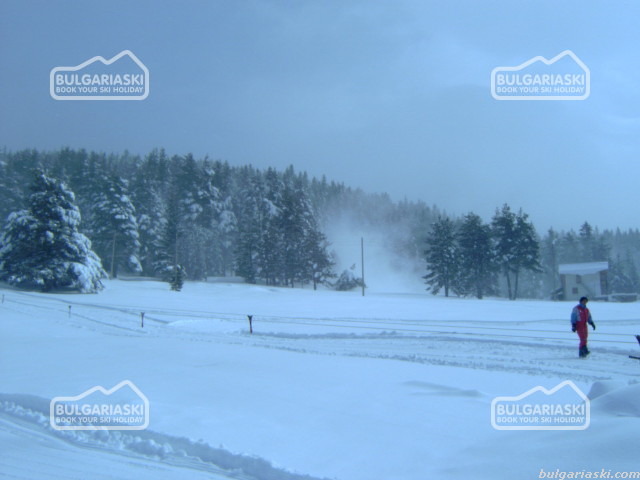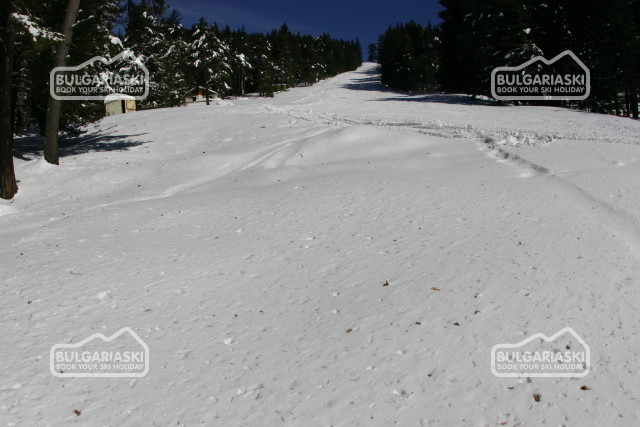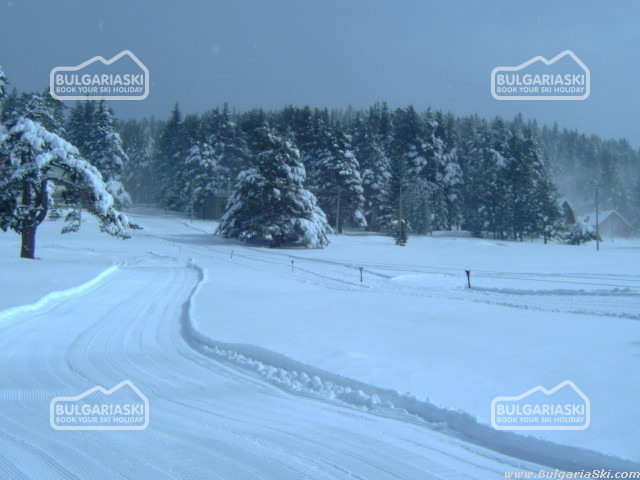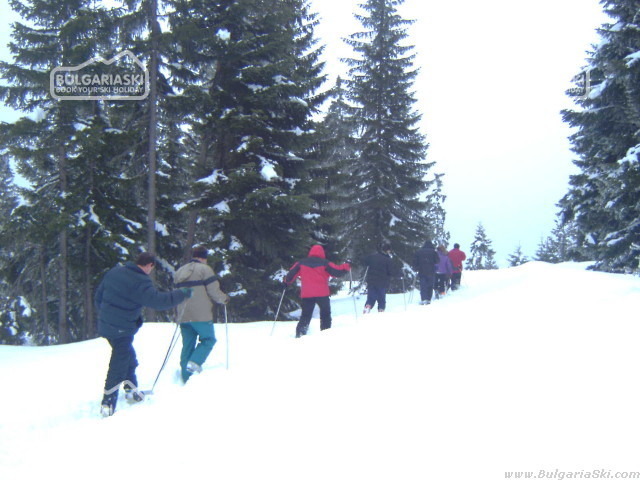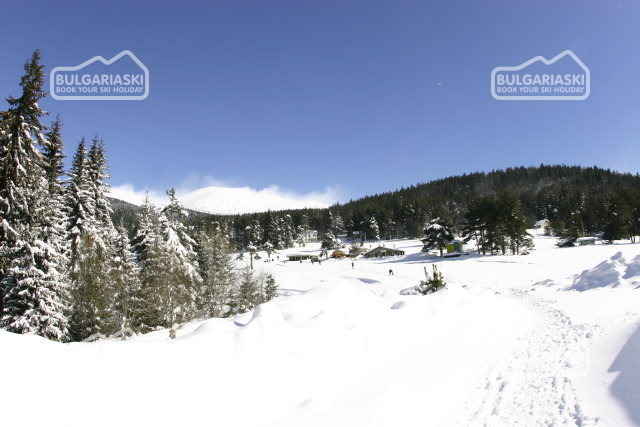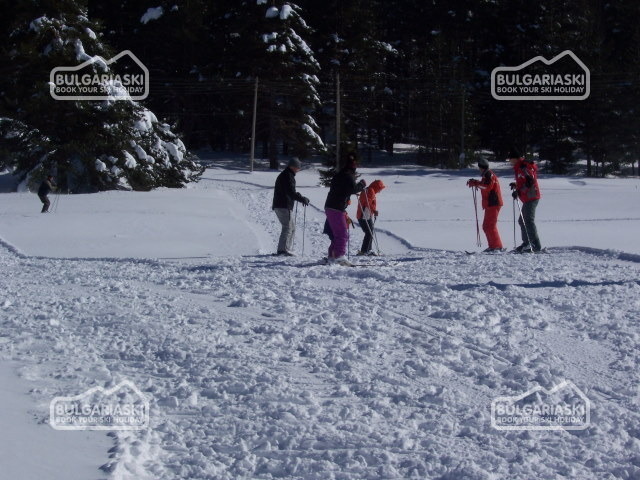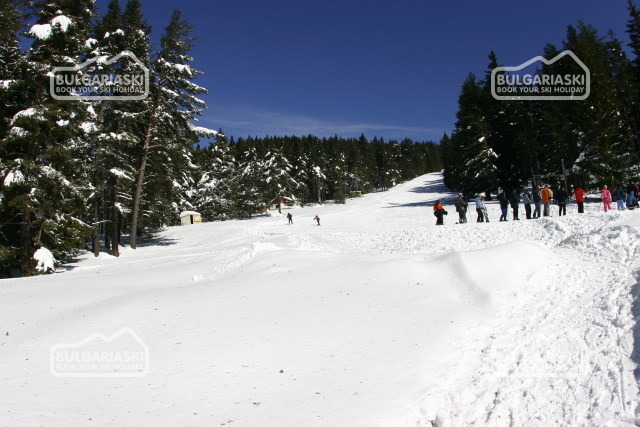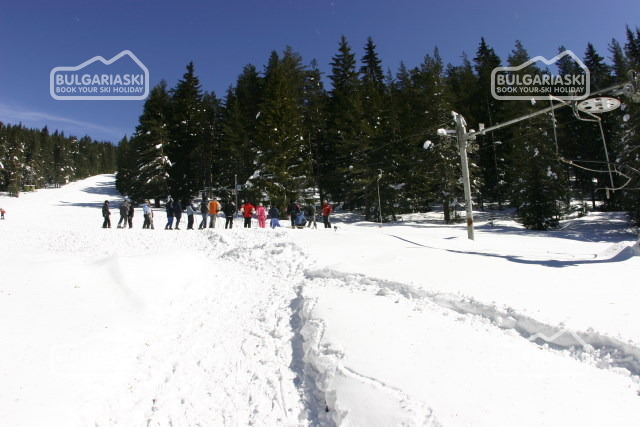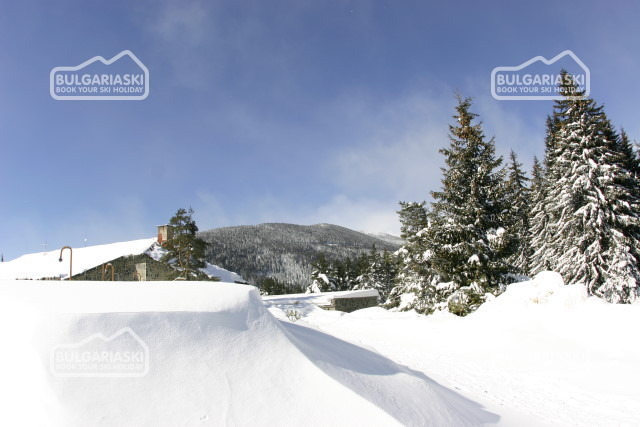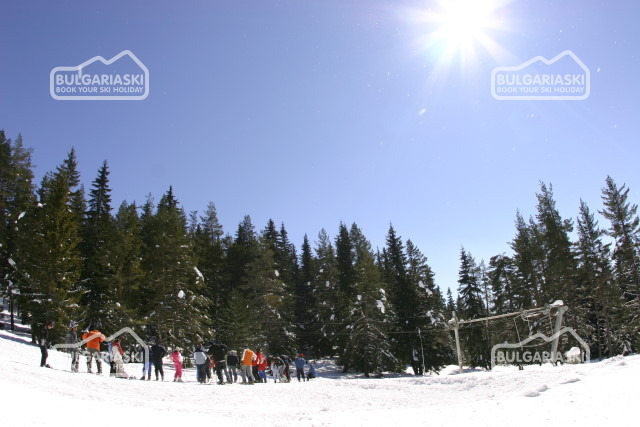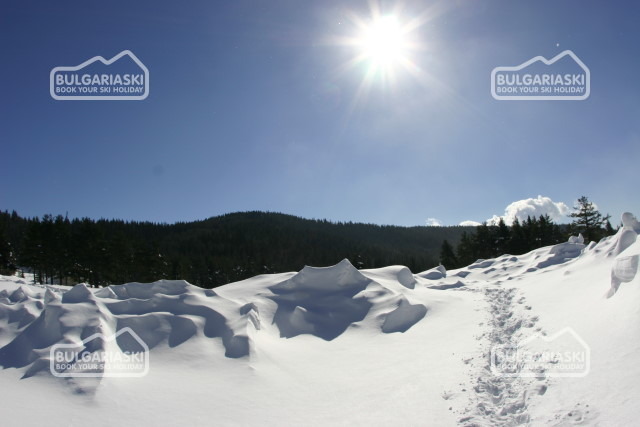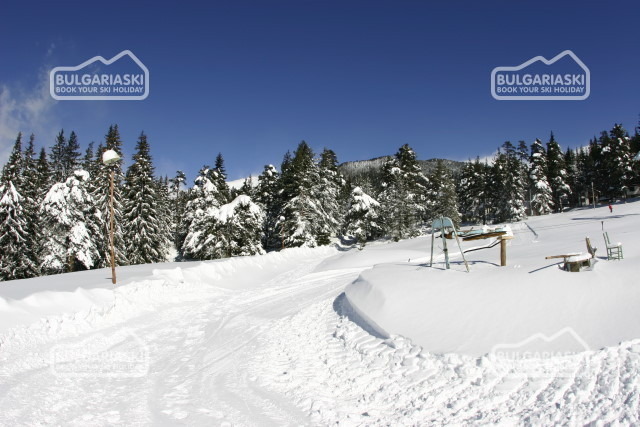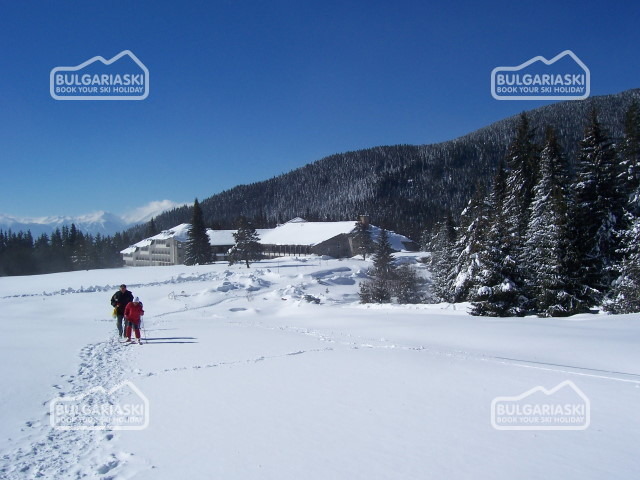 Semkovo resort
Location: Semkovo resort is 17 kilometers away from the town of Belitsa huddled at the foot of Rila mountain. The site is situated among spruce and pine-tree forests. It provides a exclusive panoramic view towards a chain of high alpine peaks and fur-tree forests.

The site offers excellent opportunities for winter sports and summer mountain tourism. It is situated on 1750 meters above the sea level over the southern slope of Rila and Pirin mountains. The site can be reached through a picturesque mountain road. The relief is mainly mountainous and hilly and the climate is Mediterranean with a huge mountain influence.

Ski slopes: The snow cover is formed at the beginning of November and in January it becomes 60 - 80 cm. The natural gifts together with the already existing pistes and ski-equipment machinery characterize Semkovo as a resort for mass ski-tourism and year round site for holiday and relax.

Semkovo offers seven ski runs with a total length of 4 km, including three ski runs on the Norhtern slopes, with all ranges of difficulty. The ski runs are services by eight drag lifts. The slopes are perfectly maintained.

The ski piste in Semkovo site is 400 meters long and is serviced by a drag with a capacity of 150 people per hour.

The ski piste in the Orlite site (Kartal) is 800 meters long and is serviced by two ski drags. The first one is 800 meters and the second one is 1100 meters with a respective capacity of 450 and 700 people per hour.

An exclusive tourism attraction during the winter are the sleights covered with colourful rugs and take the guests of the nearby situated town of Belitsa to the different tourist objects in the Semkovo resort.

Semkovo is a great starting position for many picturesque sites following the touristic marks:
- The Poleganski cirque and the inside situated Suho ezero (Dry lake) (1.30 h)
- The Vapski cirque and Vapski ezera (lakes) (2.30h)
- Skalishki cirque and Skalishki lakes (2.30h)
- Chernopoljanski cirque and Lakes (3h)
- Macedonia chalet (2.30)
- Extremely interesting site for a visit nearby Semkovo is the newly opened Park of the dancing bear.
Map of Semkovo ski resort in the Rila mountain in Bulgaria. Hotels and ski runs are located on the map below.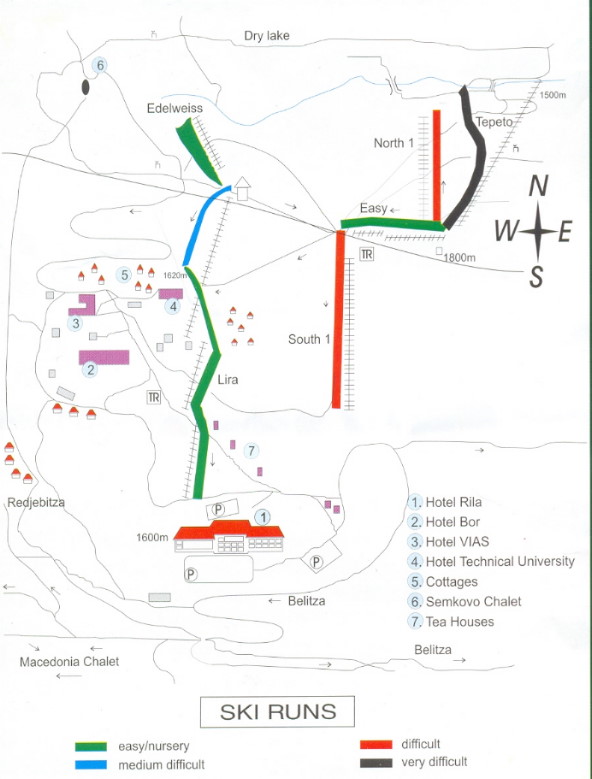 * Click on the map to enlarge!
Comments Semkovo
Please, post a comment on Semkovo Ski resort in Bulgaria.
We will greatly appreciate this. It will help us improve the content of this website, so other people know what they can expect.