Paroni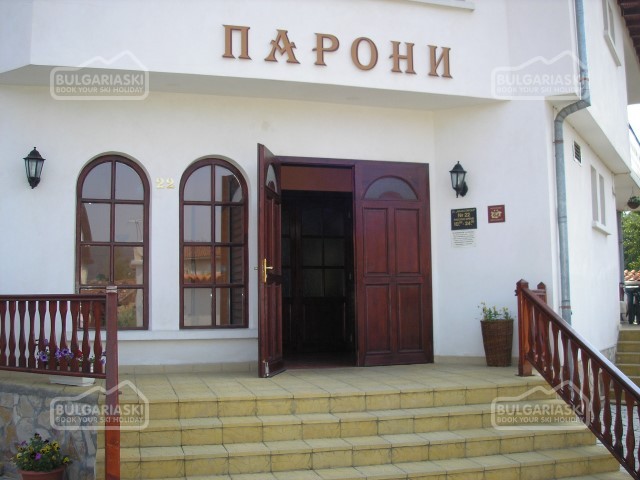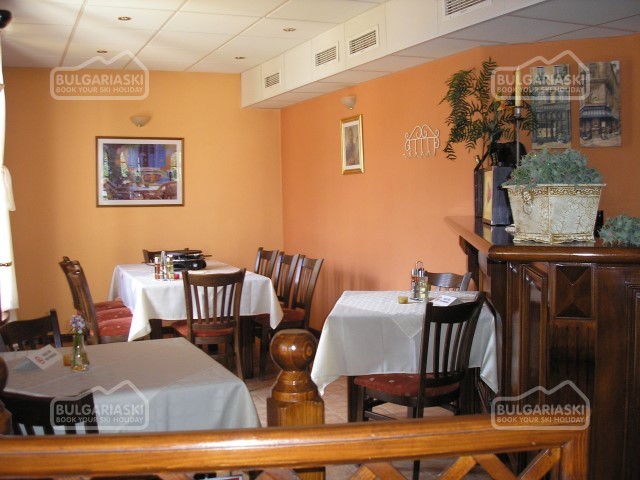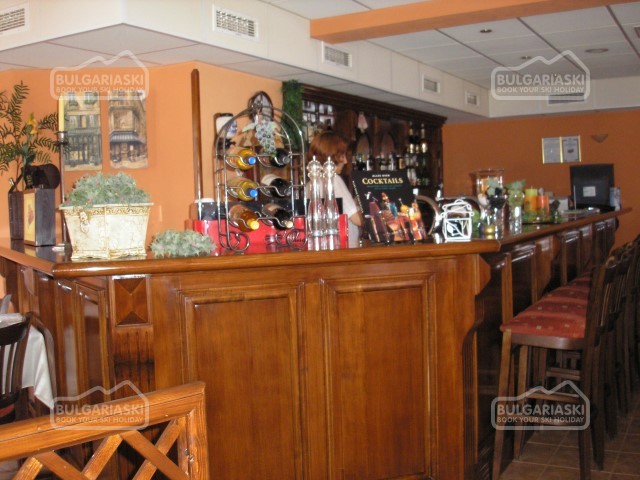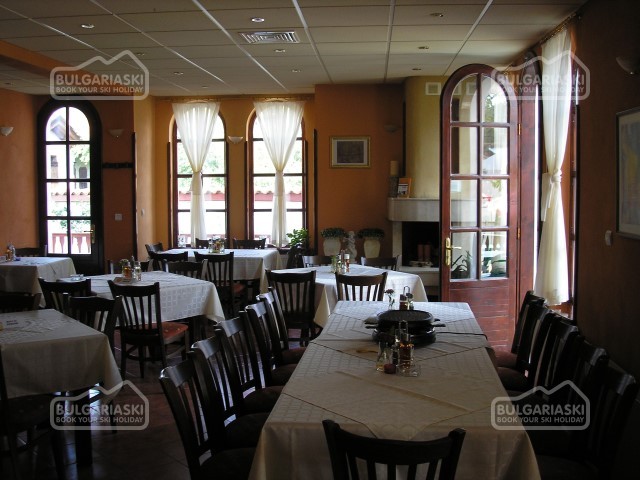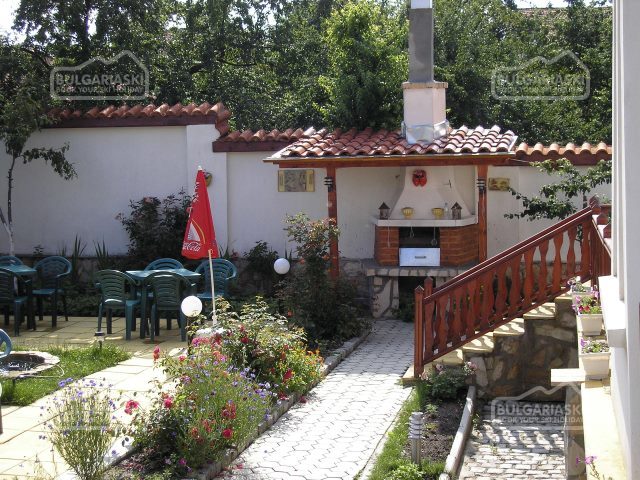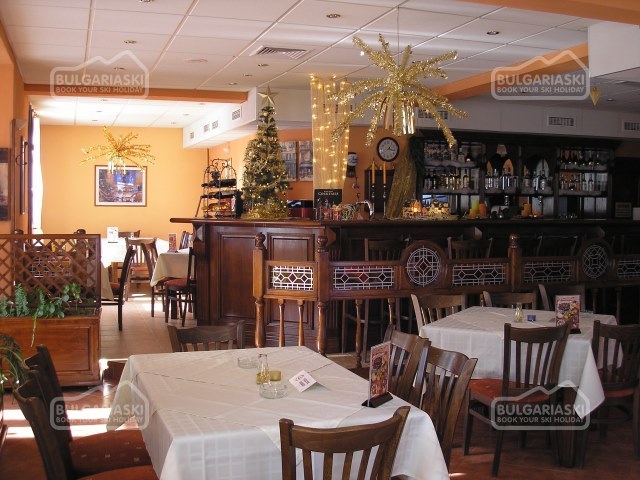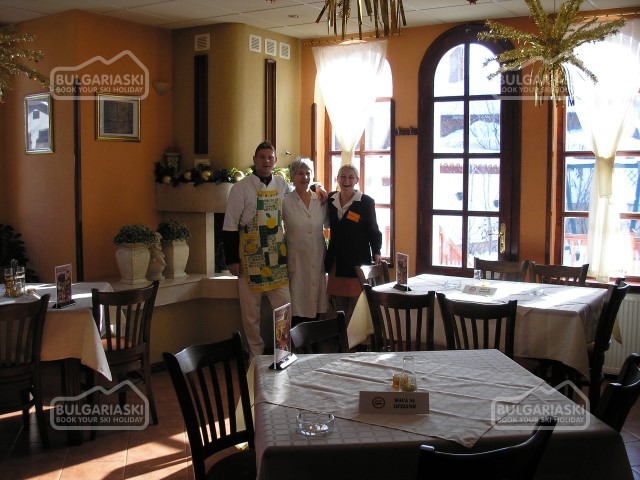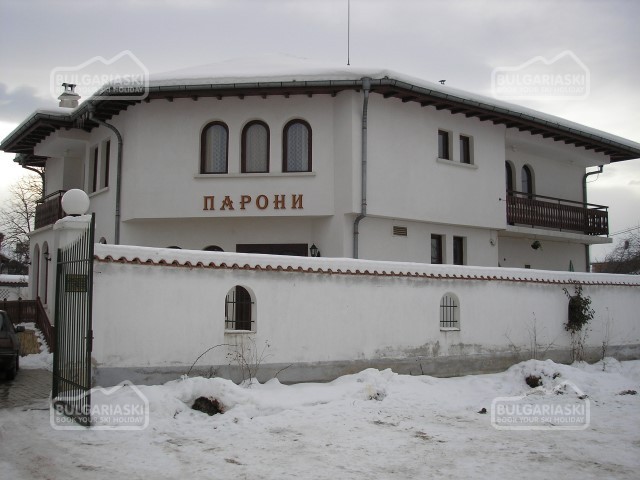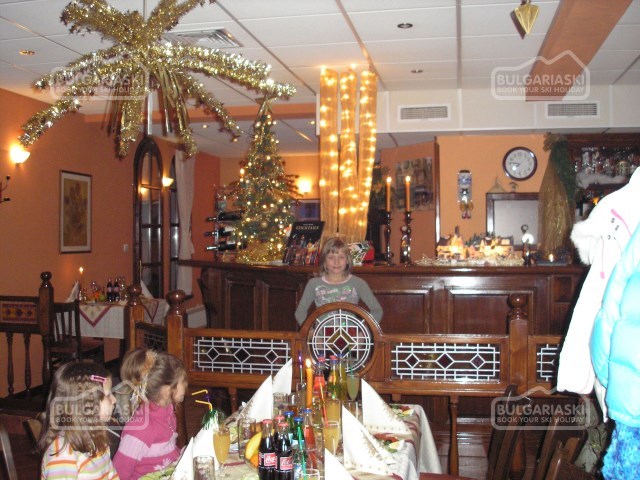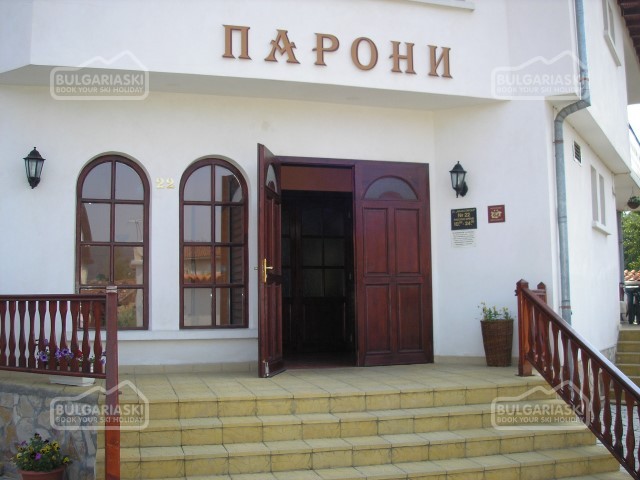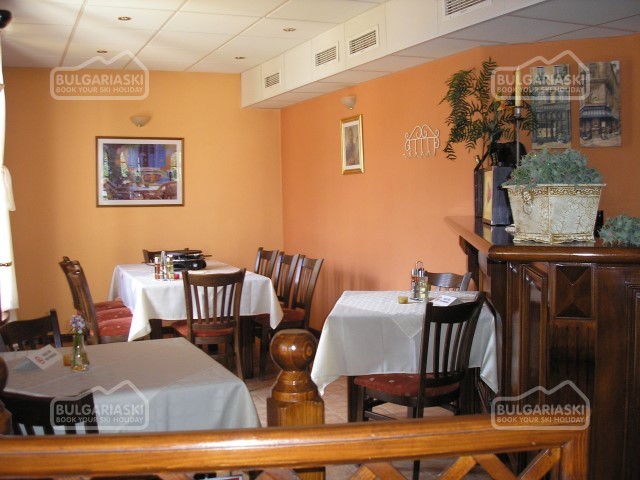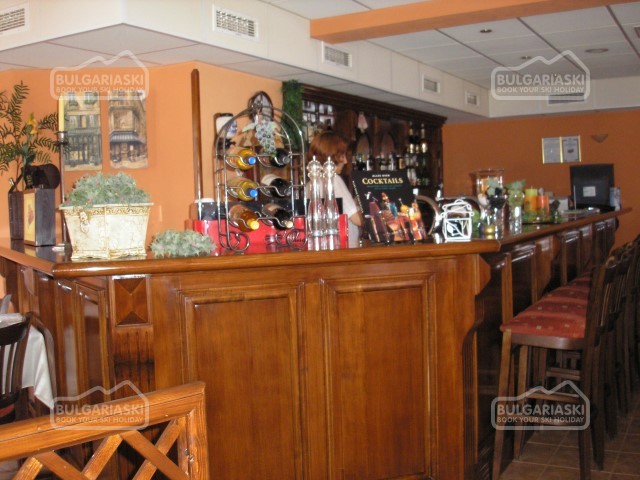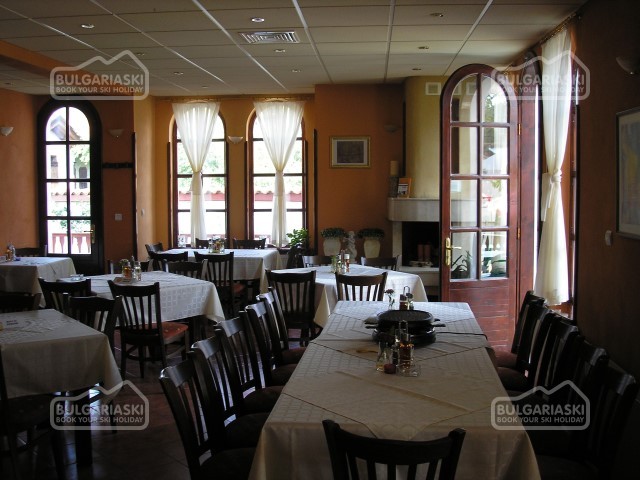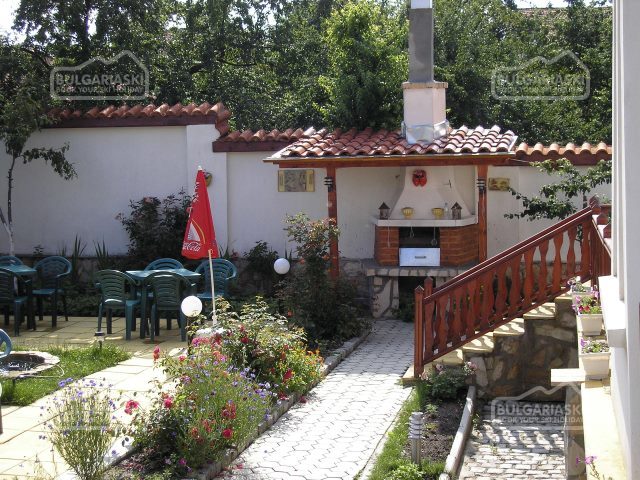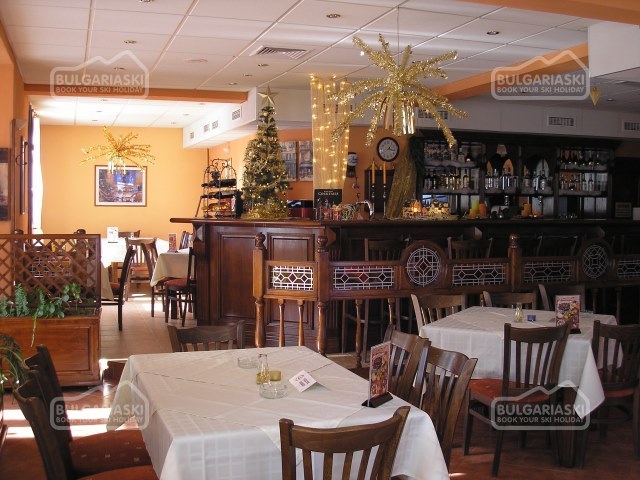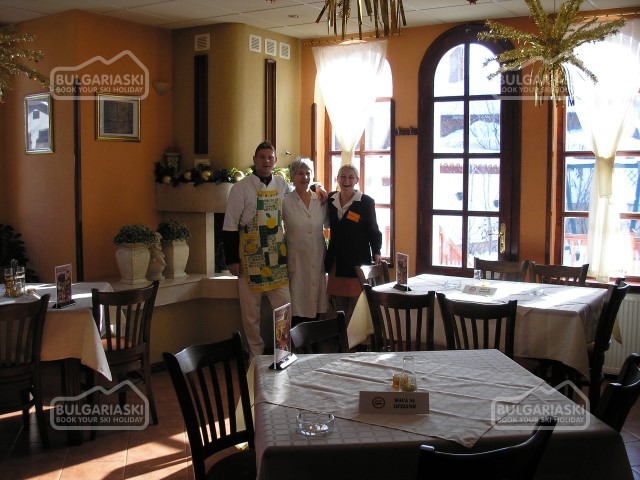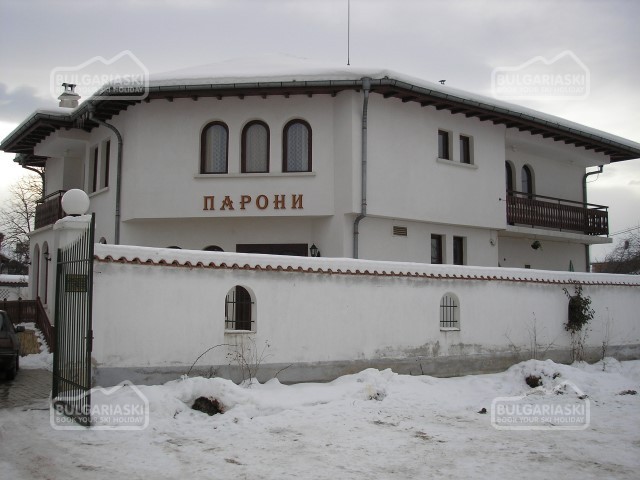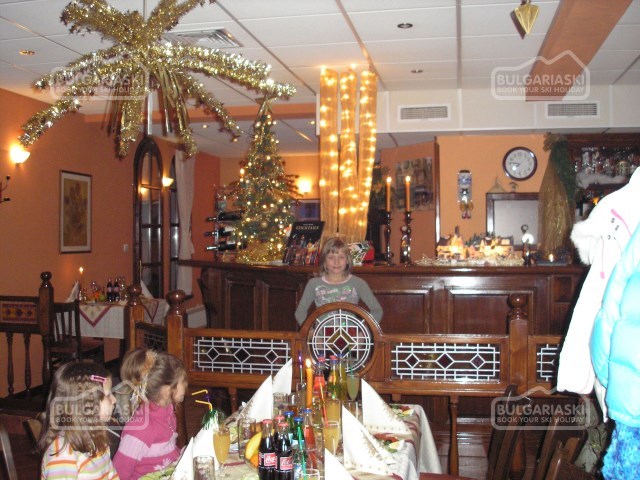 Paroni
Paroni is een mooi familie hotel in het rustige stadje Samokov (8 km van Borovets) op de noordelijke hellingen van het Rilamassief, te midden van eeuwenoude pijnboombossen. Borevets is het oudste en meest bekende wintersport kuuroord van Bulgarije, maar ook in de zomer heeft het plaatsje veel te bieden. De prachtige, bosrijke omgeving is een prima locatie voor natuurliefhebbers en wandelaars die rust en ruimte waarderen. Paroni heeft 4 kamers voor 9 tot 12 personen. %RIMG2Paroni heeft een uitstekend restaurant met 63 plaatsen, waar bezoekers kunnen genieten van de Bulgaarse йn de Nederlandse keuken. In de zomer kunnen de gasten ook op het terras zitten, om te barbecuen. Voor de kinderen is er een speeltuin met schommels, een rekstok enz. Zomers zijn er ook mogelijkheden om te tennissen, paard te rijden, te zwemmen, wandelen, vissen, zonnen of waterskiлn. Ook vinden er excursies plaats naar het Rilaklooster of naar Sofia . Wandel excursies naar de top van de berg Rila – Musala met een hoogte van 2925m. U wordt per jeep vervoerd. Deze excursie is voor maximaal 7 personen en is mogelijk vanaf mei tot eind september. Ook kan men zich tegen tegen betaling van 12 euro heerlijk laten verwennen met een massage (40min). %LIMG1More and more tourists from UK choose Bulgaria as a site for their holiday! Paroni is a cosy family hotel- restaurant in the small and quiet town of Samokov (8 kilometers from Borovets), situated on the northern slope of Rila Mountain among venerable fir- threes. Borovets is the most popular resort in Bulgaria, which can offer a lot even during the summer. The Beautiful forests and fascinating sites are perfect for people who love nature and the rest among peaceful and quiet atmosphere. %RIMG4 Paroni offers four bedrooms, which can accommodate 12 persons. "Paroni" is an excellent restaurant with 63 seats, where you can taste Bulgarian and Holland cuisine. During the summer our guests can enjoy the nature on an open air terrace. %LIMG3We offer an open air kindergarten for the children. During the summer you can play tennis, ride a horse, swim, go fishing, or even practice water ski. You ca also make a short trip to the Rila Monastery or Sofia. Those who like to hike can reach Musala- 2925 meters and 40 centimeters on foot. You can also receive 40 minutes massage for just 12 euro!
For more information, please contact Paroni hotel- restaurant!
%LIMG7%RIMG6 %LIMG5%RIMG8
Please, post a comment on .
We will greatly appreciate this. It will help us improve the content of this website, so other people know what they can expect.