Book your ski holiday in Bulgaria!
About BulgariaSki.com
BULGARIA SKI SEASON 2013-2014
Bulgariaski is a ski community platform designed to gather all ski fans with passion for mountain sports, skiing and snowboarding. We aim to create a positive experience to all keen skiers who choose Bulgaria. BulgariaSki provides the unique oportunity to share your experience, comments, pictures and videos with other fellow skiers. Always check our unique discussion forum before taking the final decision for your dreamed ski holiday in Bulgaria.
We do ski holidays in Bulgaria's best ski and mountain resorts of Bansko, Borovets and Pamporovo as well as few smaller resorts like Chepelare and Vitosha. No matter where you come from, we can provide complete travel arrangements for your holiday in Bulgaria: Hotel reservations, flights from your country to Bulgaria, transfers to/from the resorts, ski equipments rental, lift pass, ski/snowboard schools for adults/children and beginners/intermediate skiers.

www.BulgariaSki.com is the biggest source of information on skiing and snowboarding in Bulgaria. This website features all Bulgarian mountain resorts with useful information, facts, pictures, maps, comments, all pistes and lifts, daily updated information on the weather and snow conditions, full description of more than 200 hotels there, places to go, apres ski, etc. Visit our unique DISCUSSION BOARD to talk to other Bulgaria Ski friends who are coming for a holiday too.

Latest articles and news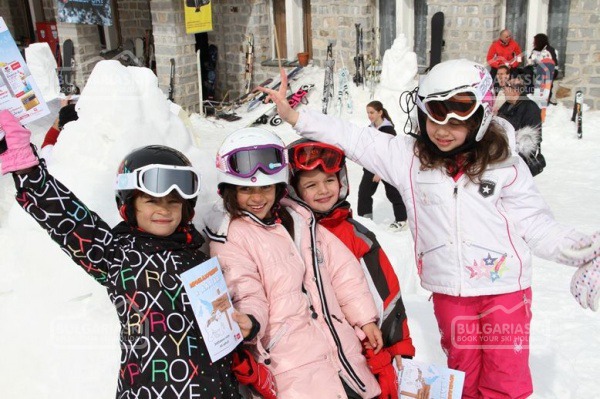 The second edition of the snow figures festival will be once again held at the Bezbog chalet near Dobrinishte.
The residents of Dobrinishte are preparing for the second edition of the Snow Figures Festival. The first edition of the festival was held in March 2013 and gathered thousands of winter sport...more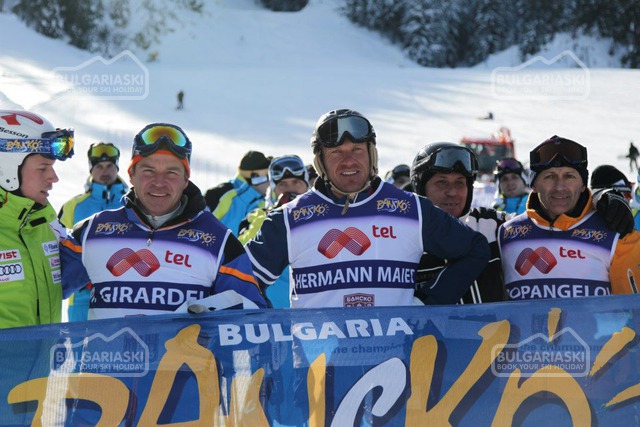 Bansko announced the "Race against the world ski champions event" at the opening of the new ski season.
The race will take place on the Season opening day - December 14th, 2013, from 11 am till 12 am. Now you have a unique chance to race against some of the greatest in the alpine ski - Alberto Tomba...more
Pamporovo, Bansko and Borovets to open ski season within the next two weeks.
A week before the official opening of the new ski season, hoteliers announced a successful early booking program. Most of the packages for the forthcoming Christmas and New year holidays are already...more
Top rated hotels by our customers
Latest hotel reviews by our customers
Latest Photo reports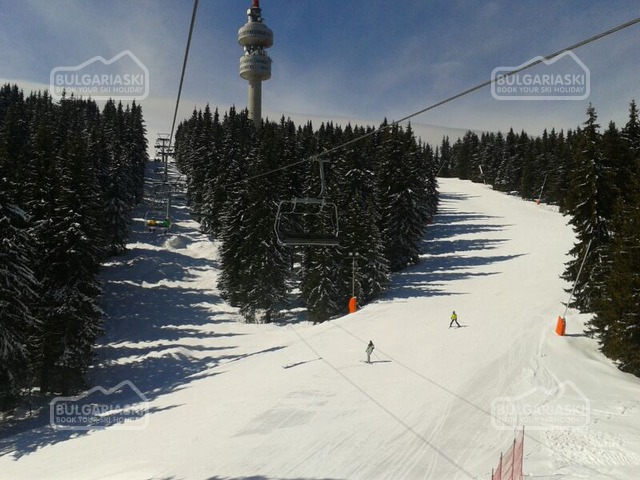 Pamporovo ski zone still offers excellent skiing conditions and perfectly groomed snow cover. Here are some pictures made by our local rep... read more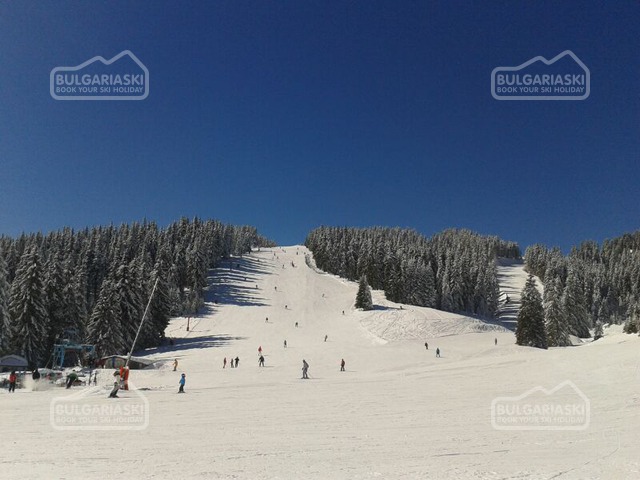 Sunny weather and excellent skiing on the slopes in Pamporovo ski resort in Bulgaria. Our Pamporovo representative just sent us some fresh photos... read more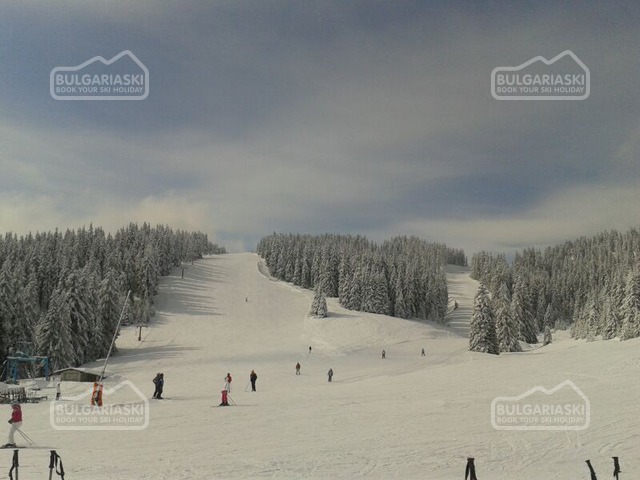 Pamporovo boasts with perfect snow cover and excellent skiing conditions. Here is our latest photo report from Pamporovo ski centre from... read more
Last comments from the discussion board
Photos by BulgariaSki.com fans
Autumn photos from Bezbog hut in the Pirin mountain in Dobrinishte ski and spa resort, Bulgaria. Double seat lift connects Gotce Delchev hut with... read more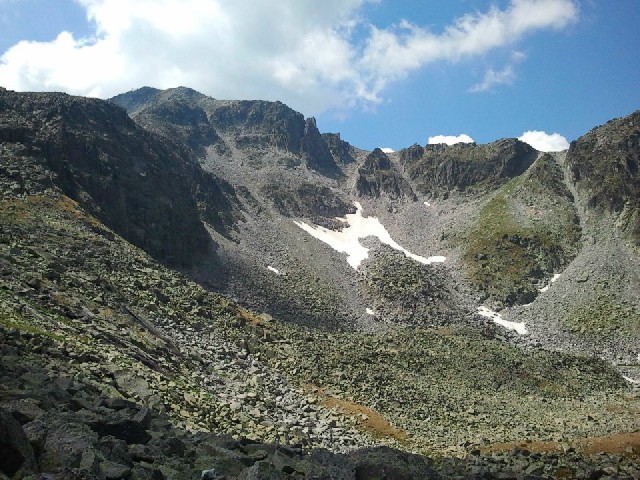 Photo report from an incredible tour to the Musala peak in the Rila mountain, Bulgaria. Musala is the highest peak in Bulgaria and the entire Balkan... read more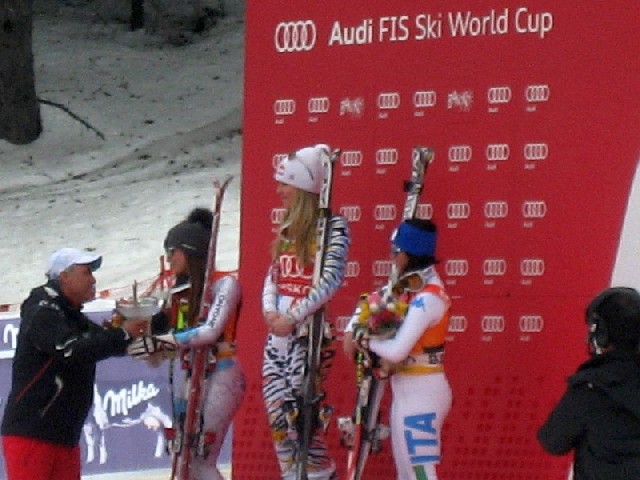 Linsey Von became the World cup career leader in the super-G, after a demanding competition in Bansko. Linsey scored her 10th World cup victory this... read more
Videos by BulgariaSki.com fans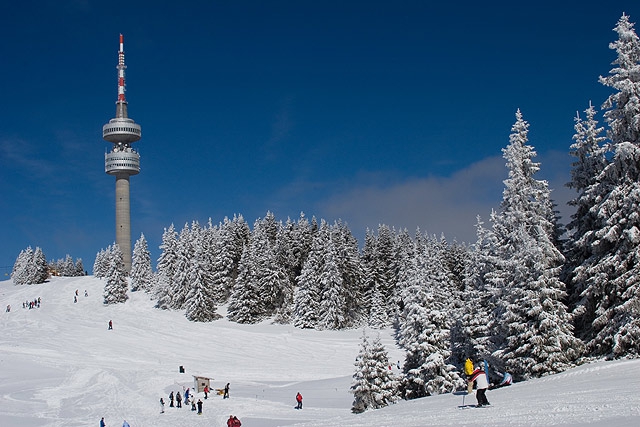 Three ski slopes were perfectly maintained and skiers and snowboarders enjoyed the sunny day out. Hot girls entertained guests of the resort. Enjoy... watch this video