Chepelare
Chepelare is a beautiful mountain town, lying in a small valley at the heart of the Rhodopi Mountain, just 10 km from Pamporovo. The ski runs vary in difficulty from black to green and the longest ski run in Bulgaria is in Chepelare. High-speed quad lift connects the town with the Mechi Chal peak. A few smaller drag lifts are also in favour of the skiers on the slopes. Chepelare is a small ski resort, so the average prices of the hotels and the ski services are lower compared to Bansko, Borovets and Pamporovo.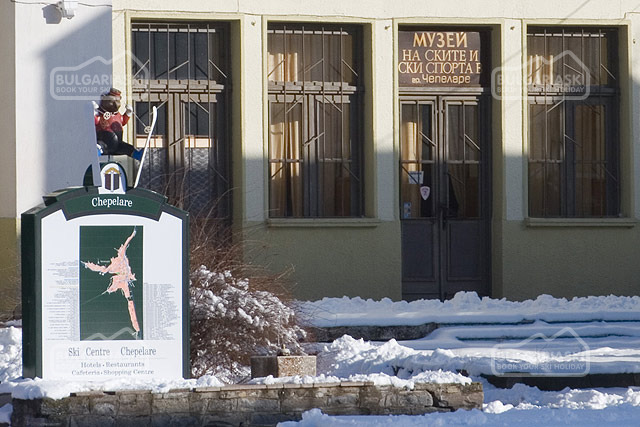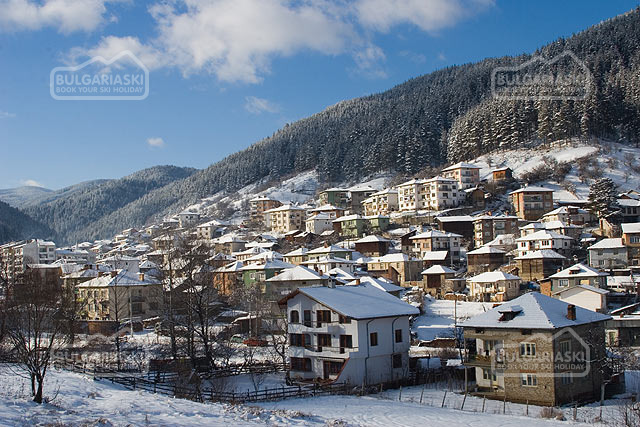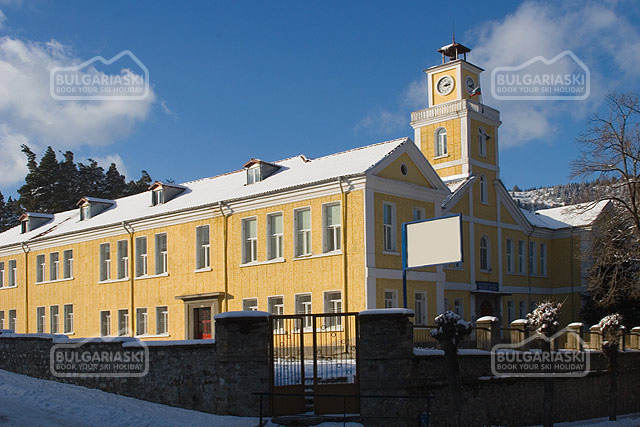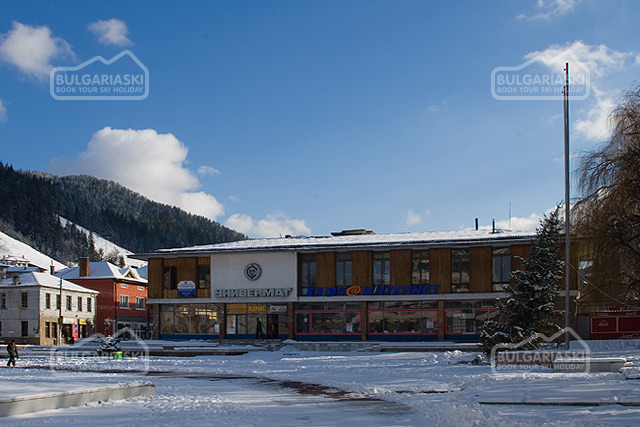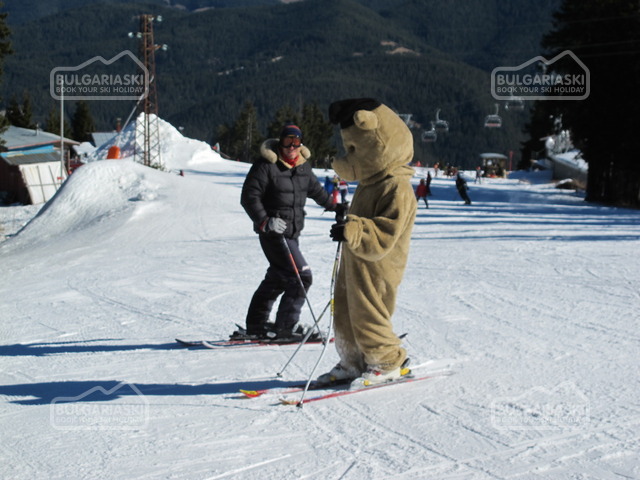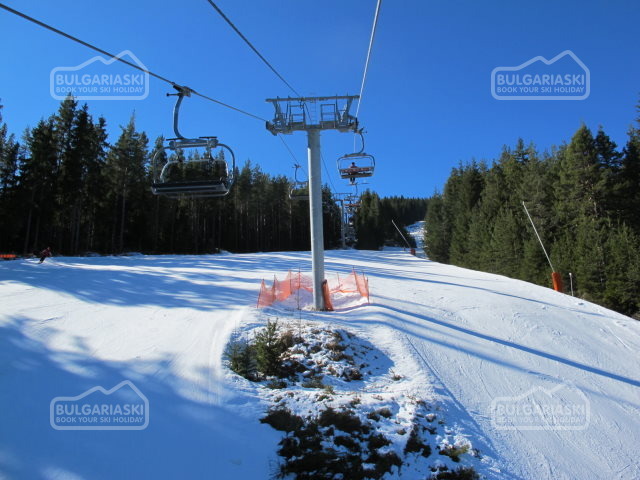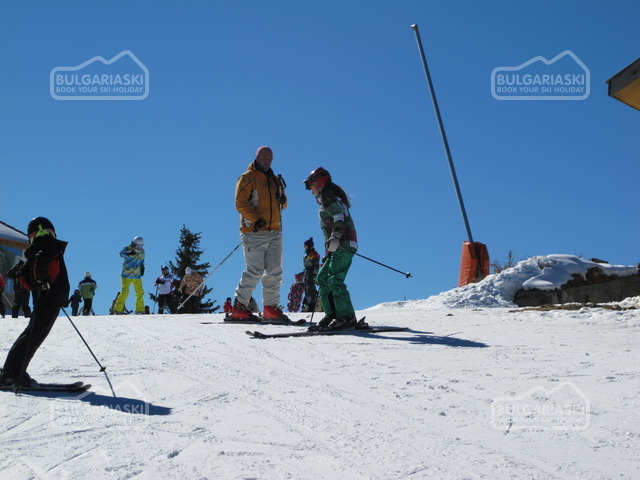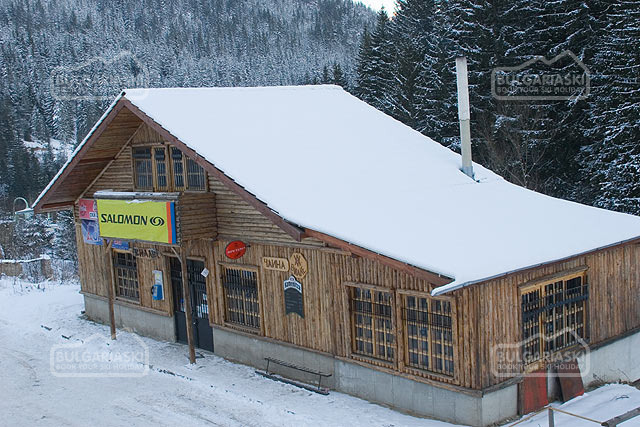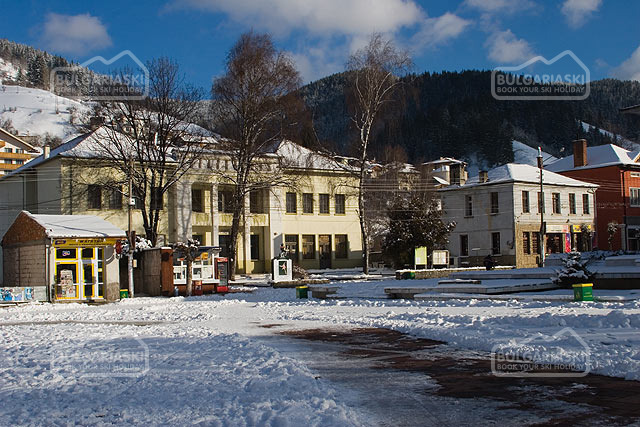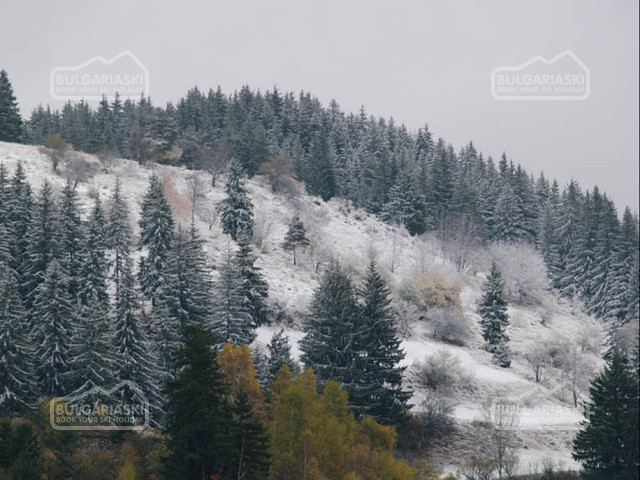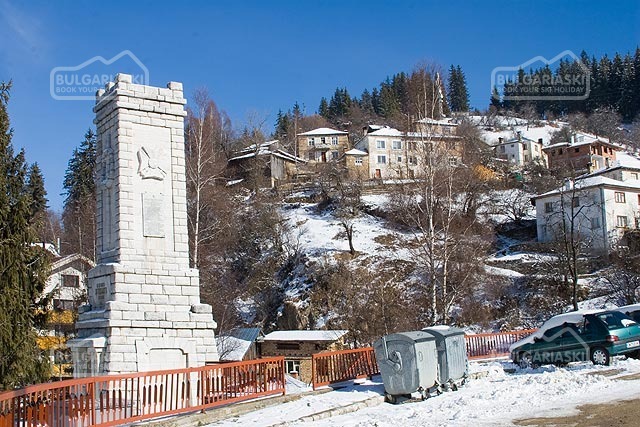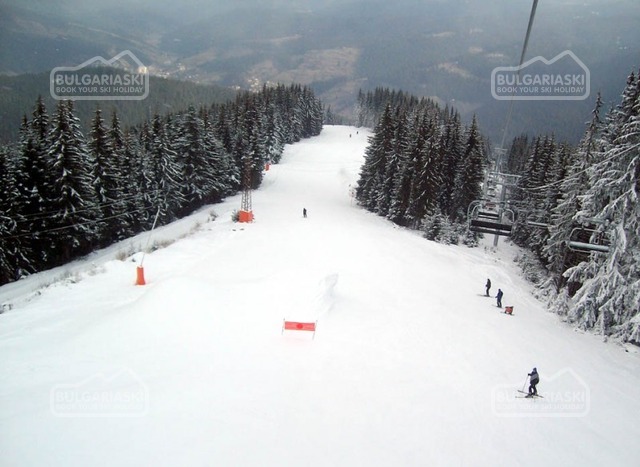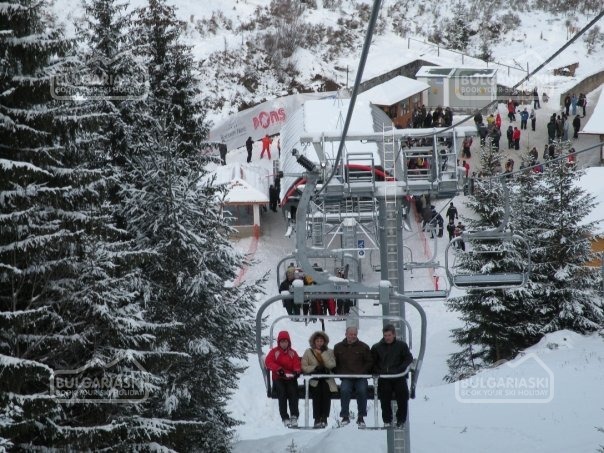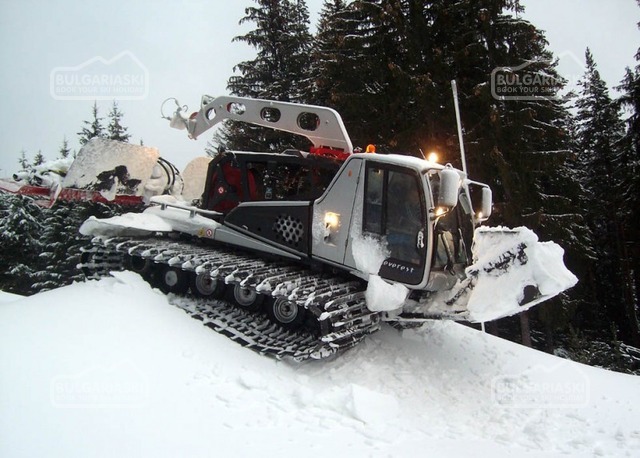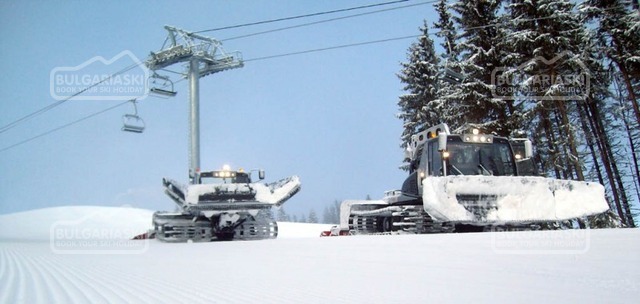 Chepelare
Location
Chepelare ski resort is located in a valley in the Rhodopi mountain. Chepelare is situated 222 km from Sofia, 72 km from Plovdiv and 10 km from Pamporovo.
The mountain town of Chepelare is surrounded by venerable fir trees and green meadows in summer and snowy mountain slopes in winter. Chepelare river passes through the town.
Resort information
Chepelare provides good infrastructure for skiing. The longest ski run in Bulgaria is located in Chepelare. The ski centre offers ski runs for children and beginners.
The ski season in Chepelare lasts from December until April.
Modern high speed quad lift with a capacity of 2000 per hour, connects Chepelare with Mechi Chal peak in just 9 minutes, at a 2700 meters distance. There are several smaller drag lifts.
Chepelare mountain rescue service
(+359) 309 58336; (+359) 1475.
How to reach Chepelare
Chepelare is situated 12 km south of Pamporovo ski resort, at about 15 minutes driving distance.

Use the directions to Pamporovo to reach Chepelare.

The resort is located 80 km away from Plovdiv, 230 km away from Sofia and 22 km north of the town of Smolyan.
The international road E71 Assenovgrad-Smolyan or Devin-Smolian are the main roads to Chepelare.
A checkpoint at the border with Greece is opened near Zlatograd town. Chepelare is the nearest ski resort-town to Istanbul City and to north-east Greece.
Chepelare ski slopes
Sport centre Chepelare offers over 20 km ski slopes and ski roads. All ski slopes are modernized and marked according to the European standards.

One of the main slopes in the ski centre is 3250 m long and is "Red" - suitable for intermediate skiers. It offers the most modern snow making system in Bulgaroa.

47 snow cannons can provide artificial snow for just 100 hours when temperatures are below -3 C.

Guests of the resort can also enjoy skiing on a 6 km long "Green" slope, as well as several shorter slopes of different difficulty.

The whole ski centre offers free wireless Internet connection.

Book online ski equipment rental, ski school, lift pass and all ski services in Chepelare with us. 
| Ski run | Difficulty | Length [m] | Inclination [m] |
| --- | --- | --- | --- |
Apres ski
Chepelare offers several bars and taverns in Bulgarian national style.
Some of the taverns are:
- Yola tavern – Murdjovska str. 2A, tel: +359 3051 2146; +359 885 231238
- Martin restaurant – Madjarov str. 23, +359 3051 2194, +359 88 553967
- Agarta restaurant – Bor str., 2, tel: +359 3051 4408, 44 09, +359 886 680713
- DSK restaurant – Kapitan Voivoda str., 6, tel: +359 3051 3584
- Karov restaurant – Petrov str. 23, tel: +359 3051 3674, 3774; +359 888 885505
- Mistik restaurant – Chicovski str. 54
- Palace restaurant, tel: +359 888 626210

The restaurants offers Bulgarian kitchen and local specialties and drinks.

There are bars, cafes and night clubs in Chepelare, as well.

Some bars and cafes are:
- Totsi day bar, Hristo Botev str., 114, tel:
- Agarta Panoramic bar, Bor str., 2 tel: +359 3051 4408, 44 09, +359 886 680713
- Cafes Aspen, Belona, Jasi, Karamel, Olimpiets, etc.
Recommended hotels
Many small privately owned hotels are available in Chepelare. During the winter the resort and the hotels are quite busy and a booking is required. Most of the hotels are 2 or 3 stars and you can see some of them in the left table of this page. Most of the hotels have restaurants where guests can order breakfast or dinner. Ski rentals are available at the hotels too.
Rhodopi Home Hotel is located in the centre of Chepelare. The hotel offers fully equipped rooms and apartments, SPA and conference...
Places to go in Chepelare
If you have decided to travel to the heart of the Rhodope Mountain, prepare yourself to be enchanted by the magic impact of its unique beauty.

Approximately one hour trip from Plovdiv, along the upper float of the Chepelarska River, Chepelare town is huddled at the foot of the mountain. The town is situated 1150 m above the sea level and it is the highest town in Bulgaria.
- Chepelare is a remarkable ethnographic and folklore reserve. It has preserved the unique Rhodopi architecture:
- Uzunov's House and Stoyu Shishkov's House.

- There are 2 magnificent Eastern Orthodox temples in Chepelare. One is dedicated to St. Anastasius and was built in 1835. The other was constructed in 1866, two years afterwards a two-storey building was constructed to host a school. 

- The town also features the only operational Rhodopi Karst Museum operational in Europe, which presents the beauty of caves and cave exhibits preserved from the dawn of mankind.

- The ski and sport museum is a large museum collection. It is hosted by the largest municipal public reading hall called Rhodopi Spark.

The town boasts with traditions and history in the ski sports in Bulgaria. The first ski school in Chepelare was found in 1954. Many of its students reached top positions in the ski disciplines in Bulgaria.

In 1969 a sport school for alpine skiing and cross country disciplines was found in the town. Famous skiers like Mitko Hadjiev, Borislav Kiriakov, Irin Pashliev and Ekaterina Dafovska graduated the school.

Since 1975 a factory for skies functions in Chepelare. In 2008 it was bought by AmerSports and is now producing first class ski equipment.

During the spring Chepelare completely transforms its outlook. It becomes a quiet and calm mountain town offering numerous opportunities for active mountain tourism.
Comments Chepelare
Please, post a comment on Chepelare mountain resort in Bulgaria.
We will greatly appreciate this. It will help us improve the content of this website, so other people know what they can expect.
View more about Chepelare
View more hotels in Chepelare