Skiing in the Montafon Valley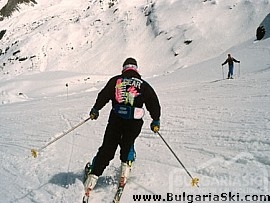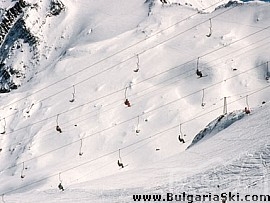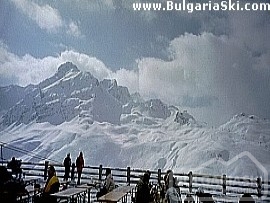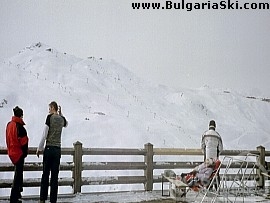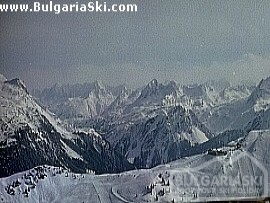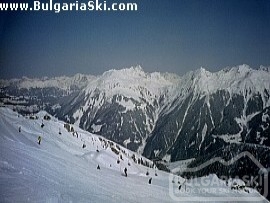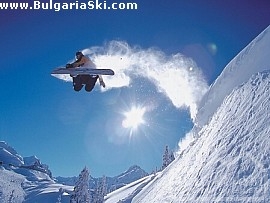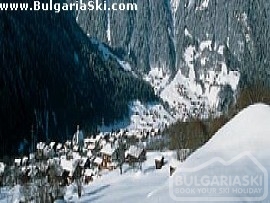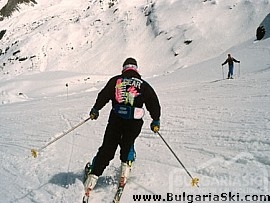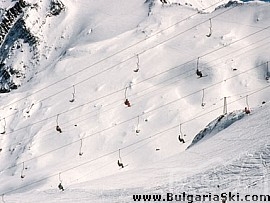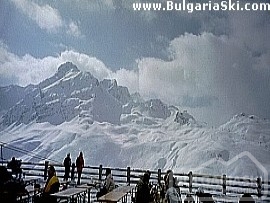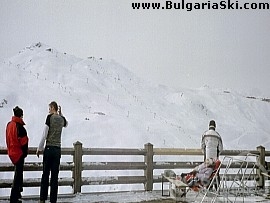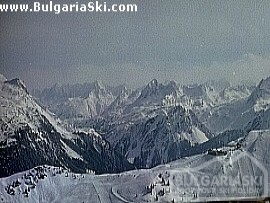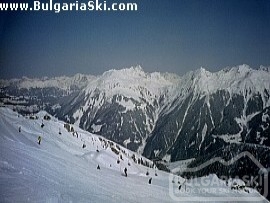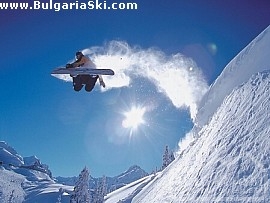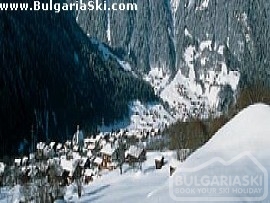 Skiing in the Montafon Valley
In the beginning of January I was invited on a wonderful 3-day skiing holiday by three of my friends (one from Switzerland and two from Germany). We met in a small town in Switzerland near the border to Austria and on Monday morning 8th of March, we headed towards the Montafon Valley, Austria. In one hour drive the valley welcomed us with the sun shining in the distance over the snow-capped hills. We managed to find the "Traube" Hotel in the village of Gortipohl, which turned to be a very nice and cozy family hotel. It was situated near one of the bus stops where from we usually took the bus to the ski area, had lovely warm rooms, a restaurant and a special room for storing the skis.

After a nice lunch with Austrian specialties and a good glass of beer with sprite (this I tried for a first time – it is very good if you are thirsty), we headed towards the ski area, where from we bought thickets for the Montafon cable cars and lifts. The price of the 3-day thicket was approximately 90 Euro. This ski pass was an all-in-one ticket for all the valley's cable-cars and ski lifts, as well as the valley's post buses. Soon I found out that skiing is one of the most popular sports in Austria and all towns situated in the mountain valleys are occupied with skiing tourism: the hotels being very nice and comfortable, offering also a restaurant and a bar, the skiing areas being organized perfectly, connected to each other via many lifts and tracks, as well as buses, the nightlife - exciting, with many places for après skis, parties and fun.

The Montafon Alpine valley, were we spent our holiday is 39 km long, shelters 11 villages with 18,000 guest beds and lies at altitudes of 600 to 1,430 m., surrounded by mountains as high as 3,312 m. Our village Gortipohl was 900 m above the sea level. The Montafon valley offers to the skiers and snowboarders 65 cable-cars and chair-lifts, around 209 km of sign-posted and tended pistes, 100 km of cross-country skiing tracks and natural toboggan runs.

In the valley there are 12 ski schools and 8 ski kindergartens with adventure parks for kids. There is also a covered artificial ice rink and 2 tennis halls. Each of the Montafon's ski areas has its own attractions - some are suit for beginners and children, while others appeal to the extreme sports fan. We chose to ski at Silvretta Nova, lying at 2,100 metres above the sea level - one of the most attractive and easily accessible ski regions in the Alps .

It offers the longest ski descent - 14 km Schwarzköpfle - Valisera Tal, 28 lifts, up to 110 km of pure piste enjoyment, spacious free-ride area, 120 m of half-pipe for the snowboarders, 400 m of FreeXrun boarder-cross - laid out according to the terrain, etc. We spend the evening of that first day visiting some of my friends' friends at an après ski bar and had several glasses of Gluhwine and then we all had a lovely dinner and played games in the restaurant of the hotel.

In the morning we took the comfortable gondola cable-car, which lead directly to the Silvretta Nova ski area, where I had my first lesson skiing. One of the girls from Germany – Claudia, as a wonderful skier was trying hard to teach me in something between English and German, but my legs just did not listen to me. I learned to stop crossing my legs, but could not learn to make the turns, soon everybody from the group took part in the lesson. The first down-slope skiing /or better falling/ took me one hour!!! And since, I did not want them to loose the entire day with me, I asked them to go and enjoy the slopes and was waiting for them at the bar, getting sun-tanned.

While waiting for my friends I found out that most of the people were coming just for 2-3 days during the week or over the weekend, since skiing in Austria is an expensive pleasure (much more expensive than in Bulgaria). At Silvretta Nova there was a cozy mountain restaurant with a spacious sun terrace facing the snow peaks of the Alps and an Ice Bar, which were full all the time and people were having real fun.

The Ice bar was a star-shaped bar, offering dance music and numerous tempting shots /my favorite was Heisse Witwe - red kind of hot brandy covered with cream and sprinkled with cinnamon – at the price of 3,60 Euro, but we also tried shots of brandy with small peach or pear in it/. The inside restaurant was spacious and offering different and very tasty specialties, which tourists could eat outside on the sunny terrace.

The building offered also a bar, a souvenir shop, toilet and telephone cabin, wherefrom one can connect the entire world. That evening we went tobogganing or like they call it "rodeln" at Silvretta Nova on a 5.5 km long floodlit toboggan run (5,60 Euro being the price of one down-hill race). And that was real fun!!!

The speed was great and the toboggan was comfortable, but still after two tours my feet were really wet and I had a lot of bruises… Anyway, it was worth it and was much easier than skiing! The next day I was really afraid skiing, but was pleasantly surprised! Though the weather was not that nice /it was very cloudy/ I was able at least not to fall and started to make the turn on the left side, though the turn on the right side was still very difficult! Anyway, we didn't stay too much, since the weather was bad and we spent more time après ski.

The third day was really sunny and though injured (one of my friends had troubles with his back and another one with her ankle), we had fun and till noon I was already skiing several times down the slope. One of the girls tried also snowboarding and she was pretty good at it. In the late afternoon we headed back to Switzerland, little bit tired but happy. Skiing in Austria turned to be really pleasant experience, the slopes had wonderful snow cover, the après ski was real fun and everything was constructed in such a way as to help the skiers and snowboarders have as much fun as they can.
Please, post a comment on .
We will greatly appreciate this. It will help us improve the content of this website, so other people know what they can expect.