TIME FOR TRAVEL: Pamporovo, present and future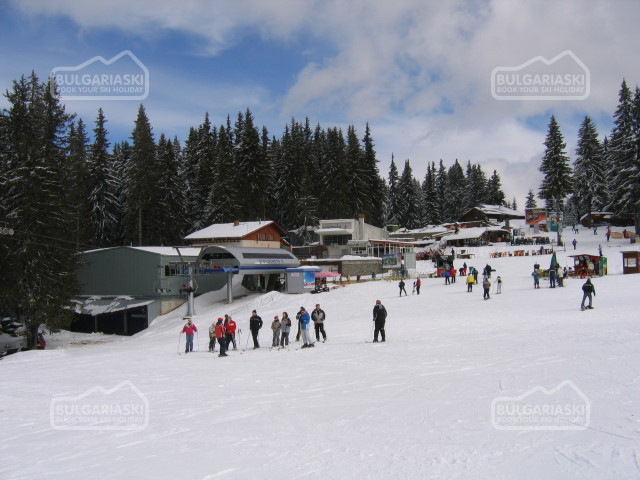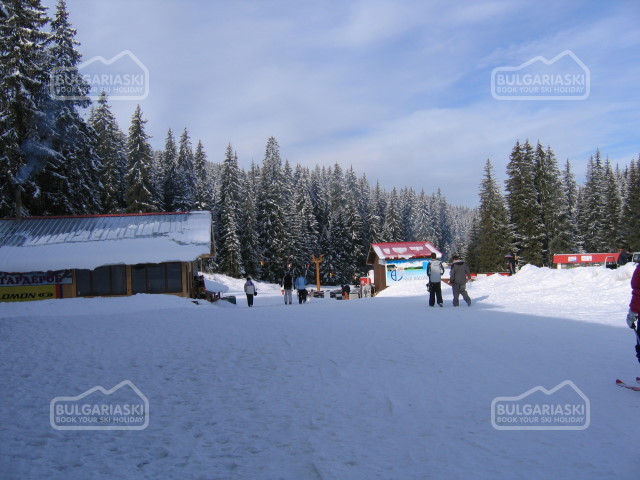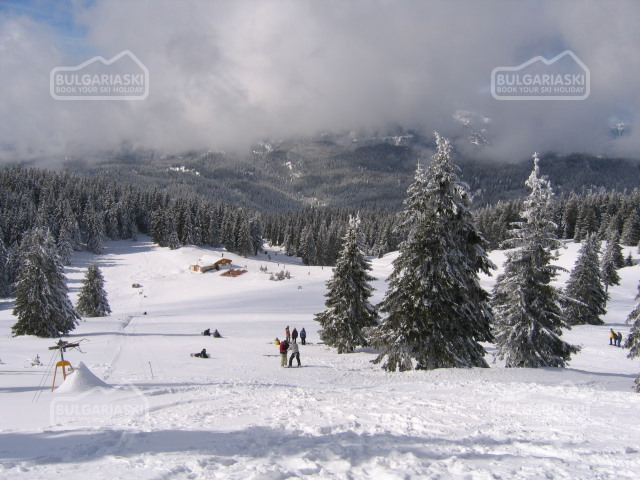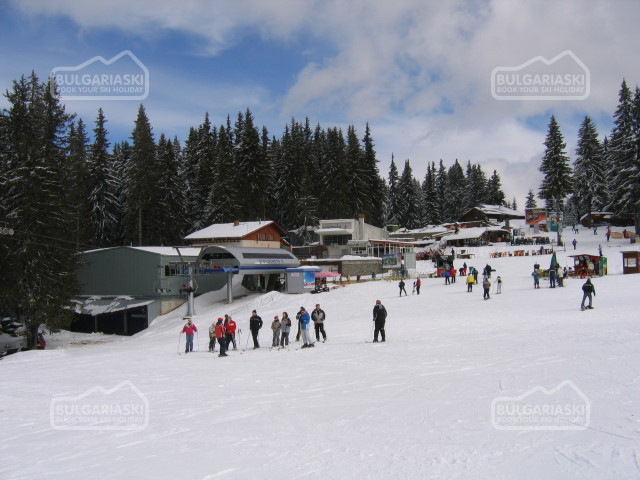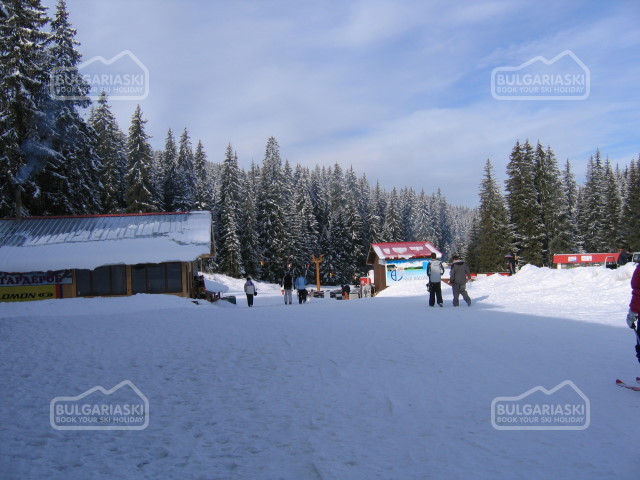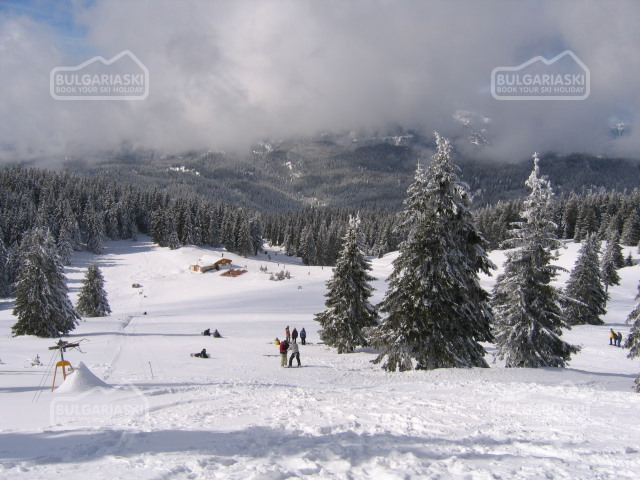 TIME FOR TRAVEL: Pamporovo, present and future
Not only was Pamporovo the first ski resort I ever saw in Bulgaria, just more than five years ago, it was also the place where I had my first, faltering skiing lessons. So I am sentimental about the place, but in addition, I take account of Pamporovo's virtues as they were first set out to me - that its slopes are probably the most wind-free of any resort, making conditions ideal in almost all weathers and idyllic when the sun shines, and that it may be the most affordable of all the resorts. If nature obeys the law of averages, Pamporovo should continue offering the assets about which it boasts - 240 sunny days a year and, in season, about 150cm of snow. %LIMG1The closest city is Plovdiv, about 90km away, meaning that Pamporovo is an easy drive along the highway from Sofia, and road conditions from Plovdiv to Pamporovo are generally driveable, with road cleaning operating with reasonable efficiency even shortly after fresh snowfalls. The perceptible change about Pamporovo in the past four years is that it has begun to attract a higher proportion of foreigners. Official and semi-official statistics vary, but going by 2005 figures, foreign visitors make up about 60 per cent to 75 per cent of those who come to enjoy the resort. Leading the field are people from the UK and Ireland, with people from the Netherlands, Greece, Turkey and Russia also well-represented. %LIMG2While the season usually officially opens around mid-December, accommodation at Pamporovo gets close to full from the first week of January and for some weeks after that. Depending on annual variations in the amount of snow, the season is relatively long, and the year before last, we enjoyed wonderful conditions with ample snow and some sunny days towards the end of February. Even after that date, there were still good reports from Pamporovo. Partly as a spinoff from the rapid development of Bansko, which has inspired developers to move into Pamporovo in force to expand the amount of accommodation available, Pamporovo has seen phenomenal expansion, especially in the past three years. This should, however, be looked on as a widening of choice, especially given the current high demand for accommodation. Since 2003, the amount of accommodation available at the resort has tripled, going well beyond the general construction plan set out in 1999, which provided for the resort to offer 5600 beds. Currently, it is estimated that the resort can hold about 15 000 people. The Smolyan municipality, which has jurisdiction over the resort, this year approved a plan to increase this latter figure by a further 5000. Nearby Chepelare, a delightful settlement whose growth and destiny have long been linked with that of Pamporovo, will eventually offer 14 000 hotel beds, according to the plan. Whizzing down the slopes, take a look around (unless you are on a black slope, in which case you would be better advised to keep your wits about you) to witness how the resort is changing to meet its rising popularity. Bulletins about new developments at Pamporovo come regularly. Between the end of 2005 and the early part of 2006, there were about 70 projects of various scales under construction. In 2006, it was reported that housing prices in Pamporovo were about 20 per cent to 30 per cent lower than in Bansko. After all, in Bulgaria at the moment, one worthwhile pursuit for those non-skiing hours, and perhaps before or instead of the apres-ski, is taking a look at the real estate options on offer. If all of this makes it sound as if a visit to Pamporovo is a visit to a building site, it would be wrong to be put off. Construction at the resort is put on hold during the winter season, and, as noted, a visit may also be an opportunity to window-shop and perhaps make an early investment in a resort growing in popularity, especially internationally. The good news is that it is not just hotels and residential complexes that are being developed at the resort. To meet the pace of development, the National Electricity Company announced in May 2006 that the company would step in to invest millions in upgrading the power supply at this and other popular resorts in Bulgaria, while the Bulgarian Telecommunications similarly was modernising and upgrading its network at all three mountain winter resorts, Bansko, Borovets and Pamporovo, useful to know for those who could not bear to be ADSL-deprived amid the snowy slopes. In addition, development of Pamporovo's facilities is by no means becalmed, meaning that it should not be that accommodation will outpace space on the pistes. Given that getting there is half the fun, a new service was launched last year, to transport tourists from Chepelare to Pamporovo by motor sleighs, and to this end, a new 15km ski run was built. The run's first station is in Pamporovo and the terminal is the drag lift at Mechi Chal above Chepelare. At the same time, by the way, new cross-country and biathlon runs were completed at Chepelare. When Pamporovo opened for the 2005/06 season, it was announced that the resort now boasted three additional parking areas and four new ski runs, with a total length of five km. While prices for the 2006 season had not yet been announced by the time that Time for Travel went to press, in 2005 a combined ski and lift daily card cost 48 leva, for children 28 leva, half-day stay cards for adults 33 leva and for children 21 leva, all prices slightly lower than those at Bansko. By the way, to avoid additional expenses, be sure that you park your vehicle only where it is legal to do so - since last year, and for the convenience of everyone (except illegal parkers) there has been a get-tough policy in illegal parking in the resort, with towaway followed by a 30 leva fine, which goes up by a few leva for every hour that passes with the car uncollected. Beyond these facts and figures pointing to the trends in the development of Pamporovo, let's not lose sight of why we're going. The resort is set amid rich forests and stunning natural beauty, and at 1650m above sea level, the mountain air is unfailing clear and fresh. Travelling to and from the slopes is done by taking advantage of the options of five chair lifts and 13 tow lifts, reportd to have a capacity to carry about 8500 people an hour. Once you are poised to ski, there are a total of about 17.5 km of runs to choose from. Most of the runs start from the landmark Snezhanka Peak (1926 m) which towers over the resort. While very well suited for beginner and intermediate skiers (another compelling reason for me to be fond of it), Pamprovo has two breathtakingly exciting runs, the Giant Slalom and The Wall, which can also prove a challenge for the more ambitious and daring among the experts. There are three long-distance cross-country runs, adding up to a total of more than 30km. Pamporovo also boasts one of the best ski schools in Europe, with tutors who between them are fluent in a large number of languages, while for those accompanied by children too young for the slopes, there is a ski kindergarten, where during our most recent visit, we deposited our little one for a reasonable sum, making our only worry whether this somewhat less than veteran skier would do himself a damage coasting too swiftly and too inaccurately among the tree-lined sections of the green and blue runs. For those who might get into difficulties (to avoid doing so, read the article about expert advice on mountain winter safety elsewhere in this edition of Time for Travel), an emergency ski patrol is on call 24 hours a day. Perhaps unique in Bulgaria, unless another resort gets in on the act this season, Pamporovo offers the option of rides in Husky-drawn sleds. As to fun off the slopes, there are ample shopping places, to meet any reasonable need for items you may have neglected to bring along, while the overall apres-ski scene includes a wide selection of bars, clubs, and bowling alleys.
Please, post a comment on Pamporovo, present and future.
We will greatly appreciate this. It will help us improve the content of this website, so other people know what they can expect.