Dobrinishte
Dobrinishte is a popular summer and winter resort with its mineral springs, ski tracks and virgin nature.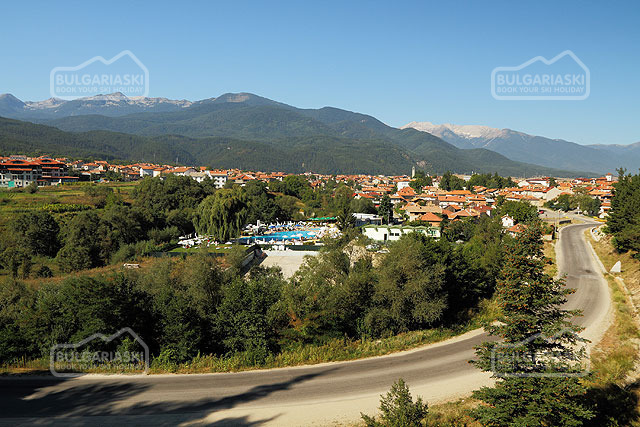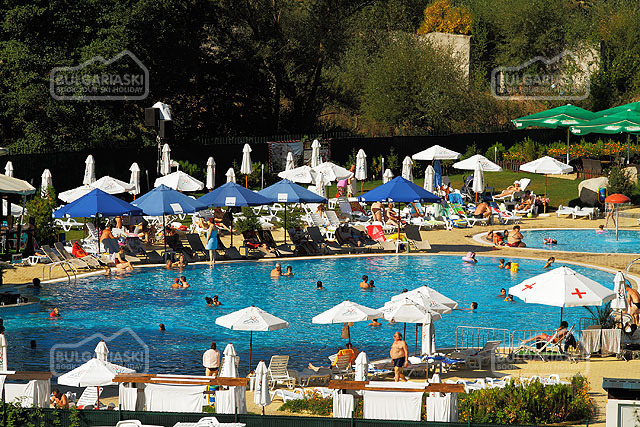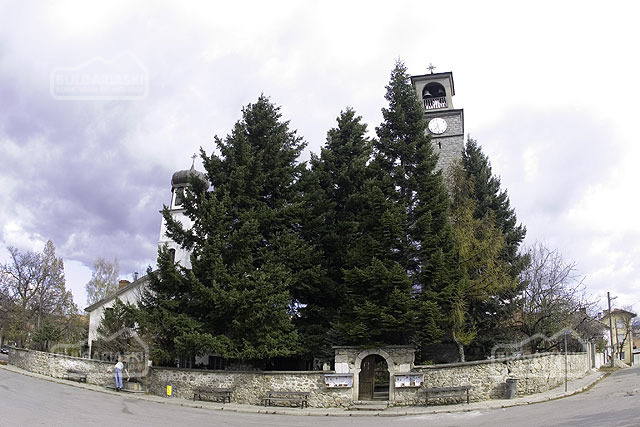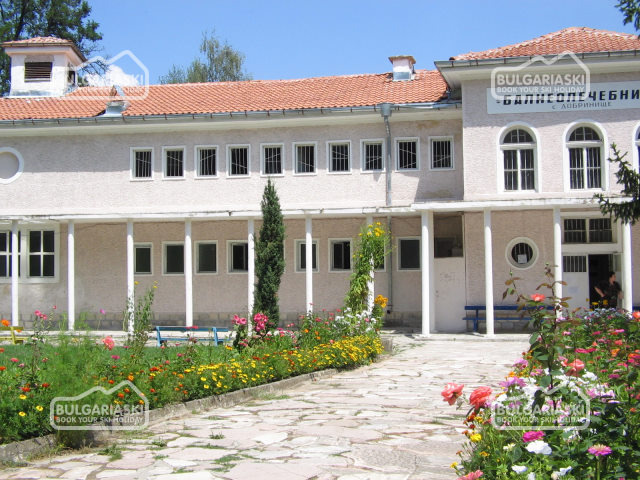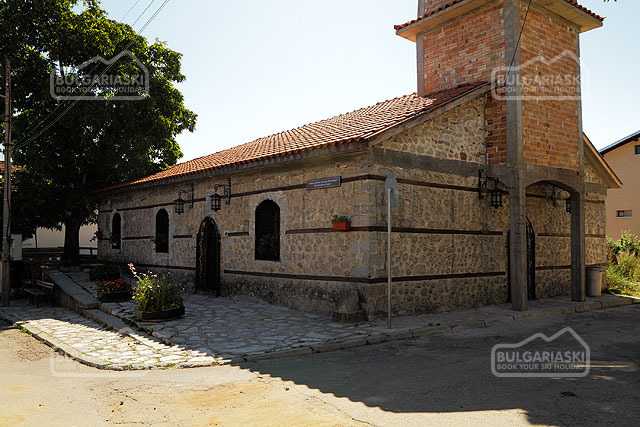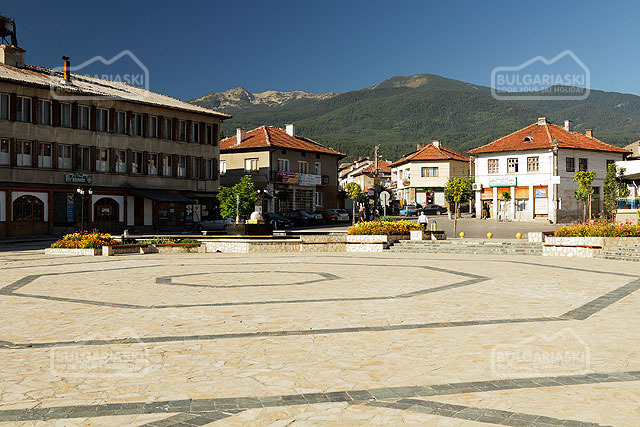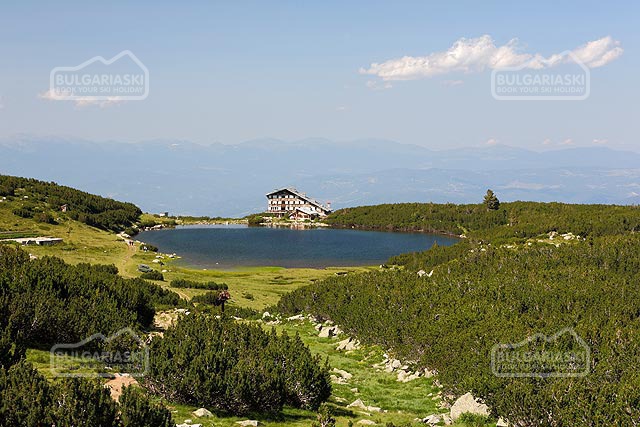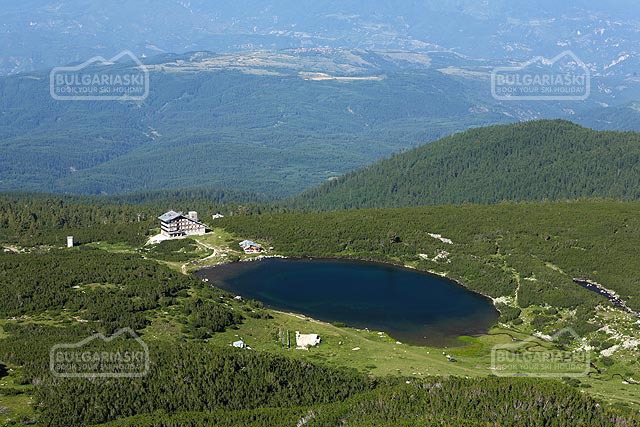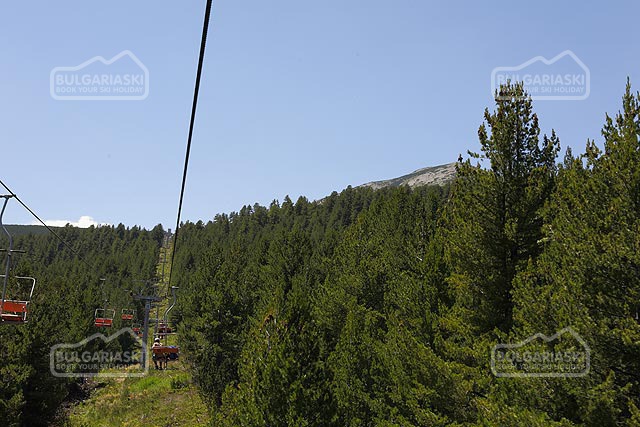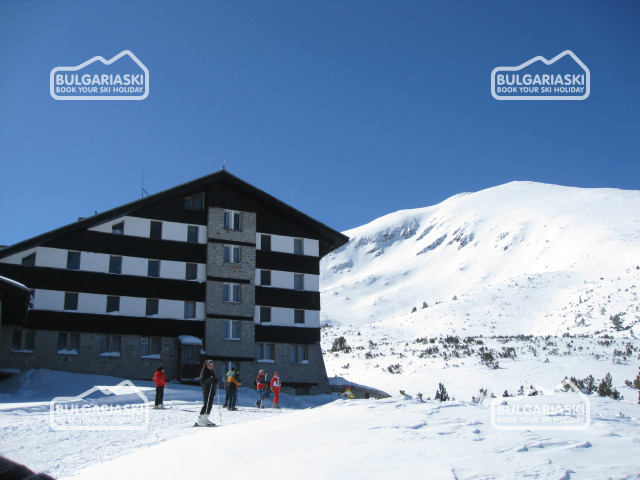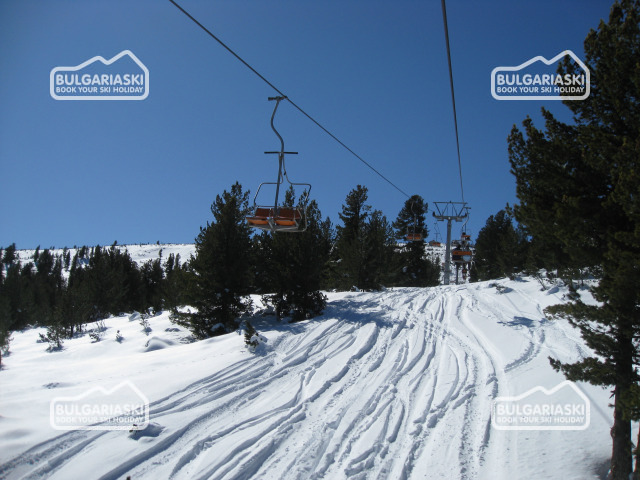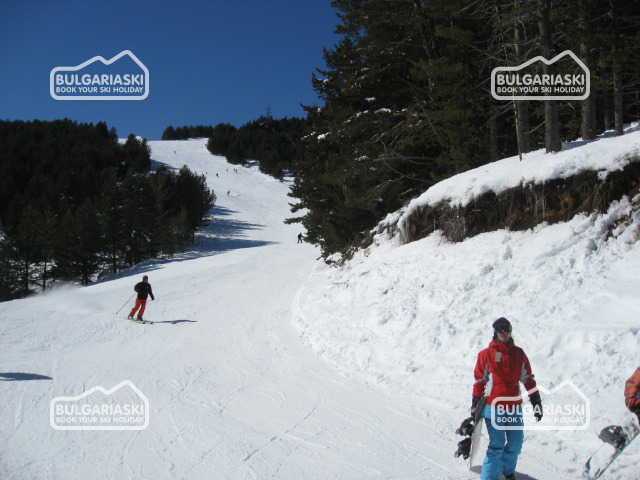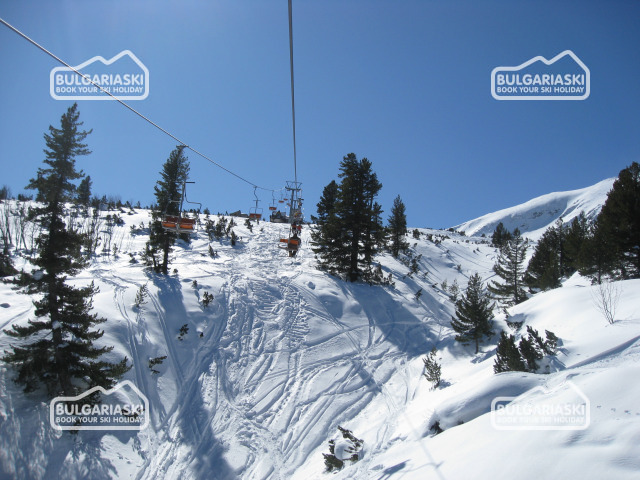 Dobrinishte resort
Location
Dobrinishte is situated on 810 m above the sea level at the foot of the Pirin Mountain in the south-eastern part of the Razlog valley. Dobrinishte is located 165 km from Sofia and 6 km south of Bansko ski resort.
Resort information
Dobrinishte is a popular summer and winter mountain resort with its mineral springs, ski tracks and virgin nature.

The ski centre of Dobrinishte provides several ski tracks suitable for beginners, as well as for intermediate and advances skiers and snowboarders. The resort offers well-developed lift system to the park zone "Bezbog" and at the skiing area. Ski and snowboard lessons and equipment are provided.

Dobrinishte is a starting point for diverse hiking routes in the Pirin mountain.  
Mineral springs
Dobrinishte is a balneological and spa resort with 17 mineral springs. The water temperature reaches 30 – 43°C. The curative mineral water is used for treatment and prophylactic of dermatological, neurological, gynecological and other diseases, as well as for treatment the disorders of the loco-motor system.
The town of Dobrinishte is popular with its open-air mineral water swimming pool and big mineral water bath.
Dobrinishte is known for its mineral water springs since ancient times. The name of the village comes from "The good things", which God gave to the people - the warm mineral springs and the forests at the foot of the Pirin mountain. The village is known to exist ever since the Stone Age. Coins from emperor Neron (I c. BC) as well as Roman and Thracian potteries were found in the area.
How to reach Dobrinishte
Dobrinishte is located 165 kilometers away from Sofia and 6 kilometers south of Bansko ski resort.

You can use directions how to reach Bansko, as well.

By car/ private transfer
It is the most comfortable and quickest way to get to Dobrinishte. You will be met at the airport and will have a private vehicle with driver taking you to Dobrinishte.

You can book a private transfer service at a reasonable price here: Private transfer to Dobrinishte or rent a car.

By bus
There are regular buses from Sofia to Dobrinishte from either the Central Bus Station located on Maria Louisa Blvd. or from the Ovcha Kupel Bus Station located on Tsar Boris III Blvd. The buses from Plovdiv pass through the region Yundola.
By train
You can reach Dobrinishte by train using the Septemvri - Dobrinishte narrow gauge line. The train starts in Septemvri at an elevation of 200 m and immediately starts to climb. Soon you pass a craggy gorge and enter the Rhodopes mountains, following the river Chepinska, veering away at times to pass through a series of tunnels. You will stop at small mountain villages, having plenty of time to snap pictures. The trip takes over five and a half hours.
Dobrinishte ski slopes
"Bezbog" – "Govedarnika"- "Goce Delchev" chalet (for descending) is 3 600 meters long; 950 meters displacement. The highest spot is 2500 meters and the lowest 1550 meters, average inclination 25%.

"Govedarnika" - "Goce Delchev" chalet (for slalom) is 700 meters long, displacement 150 meters. 1700 meters and the lowest spot is 1550 meters, average inclination 22%.

"Govedarnika" - "Goce Delchev" chalet (for giant slalom) - 1500 meters long, displacement 2010 meters and lowest point 1550 meters, average inclination 30%.

"Bezbog" chalet - "Tuzlata"- "Gotce Delchev" (one of the longest pistes in Bulgaria) – 4700 - 5600 meters long, displacement 700 meters with 2250 meters highest point and 1550 meters, average inclination 22%. The two final points are connected with a double seated lift with a capacity of 500 persons per hour and a middle station. There is also a ski-cloak room, ski-school for children- beginners and advanced in the region.
Lift from Dobrinishte to the ski zone
Working hours of the lift:

- winter season (December, 12 - April 14) from 8.30 am till 4 pm. The last hour to go down from the mountain is 3.30 pm.
- summer season (from May) from 8.30 am till 4.30 pm. The last hour to go down from the mountain is 4.00 pm.

The first station of the ski lift is at Gotse Delchev hut at 1485 m above sea level.
The middle station is at 1894 m above sea level.
The upper station is at 2227 m m above sea level at Bezbog hut.
Park Zone "Bezbog"
Park zone "Bezbog" includes part of the "Ulen" reserve embracing Polegan summit and the circus of the Polejanski ezera (lakes). The park region also includes Bezbojko lake, Popovo lake, the circus Samodivski lakes, Ribni lakes, Kremenski lakes and Kamelishki lakes.
Apres ski
Dobrinishte attracts numeros visitors with its spa, landscapes and the proximity to the ski slopes. There are various restaurants, pubs and cafes.
Some of the taverns in Dobrinishte are:
- Makedonska Krachma is one of the biggest and popular taverns in Dobrinishte. It is located in the central part of the town on Targovska str., 1.

- Dedo Dine tavern at Gotse Delchev str., 10, close to the Church. The tavern is situated in an old house. It offers Bulgarian cuisine and local specialties in a traditional atmosphere.

- Babuch tavern is located on Grigor Matsin str., 1.

There are some cafes and bars on the central square of the town.

* An open-air swimming pool is operating in summer. 
Recommended hotels
Check out the list of hotels we have prepared for your convenience, choose the one that suit your requirements, fill in the booking form and a representative of BulgariaSki.com will be in touch with you shortly.
Comments Dobrinishte
Please, post a comment on Dobrinishte Mountain Resort in Bulgaria.
We will greatly appreciate this. It will help us improve the content of this website, so other people know what they can expect.
Posted on:21.11.2012 byjessica corner , (1 photo posts) Total: 16photos

Autumn photos from Bezbog hut in the Pirin mountain in Dobrinishte ski and spa resort, Bulgaria. Double seat lift connects Gotce Delchev hut with... read more
View more about Dobrinishte
View more hotels in Dobrinishte