Bansko
Bansko ski resort is the best winter resort in Bulgaria with the longest ski runs and the richest cultural history. The town of Bansko is situated at the foot of the Pirin mountain in the south-western Bulgaria, 160 km from Sofia. The resort offers excellent ski and snowboard conditions and infrastructure. A lot of hotels of various standards and prices are available for booking on-line. Regarding Apres ski - the resort offers hundreds of bars and traditional restaurants called 'mehana'. Bansko mountain resort is an excellent choice for your ski and snowboard holiday in Bulgaria.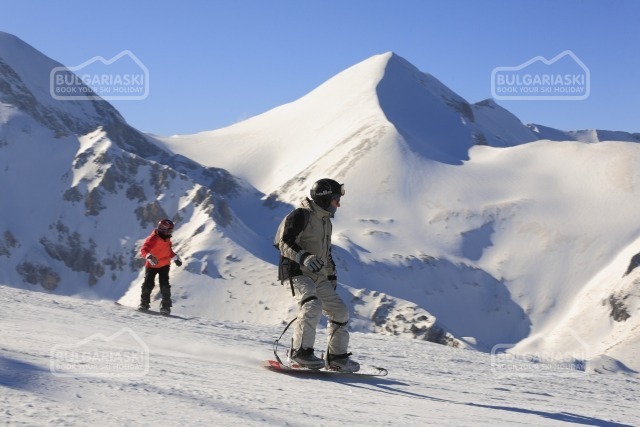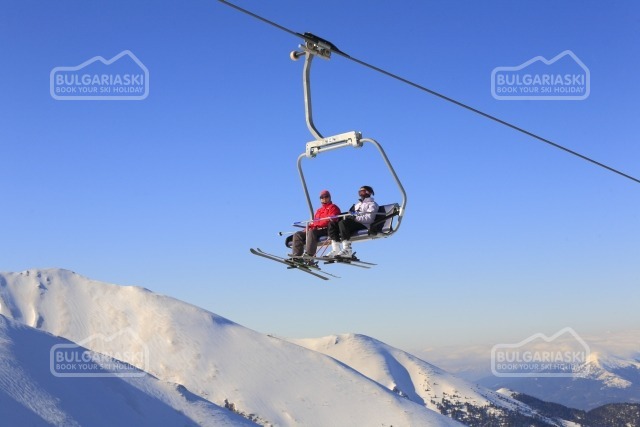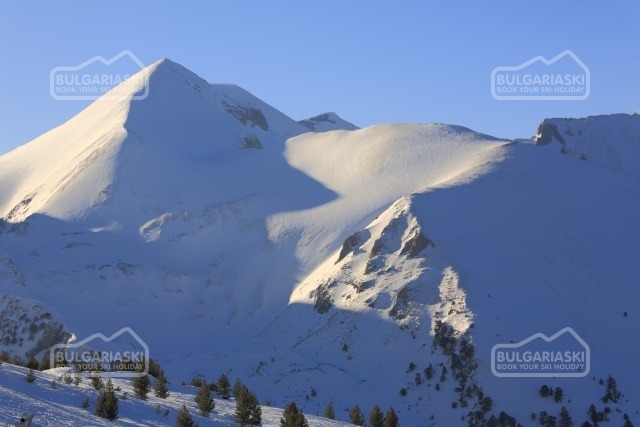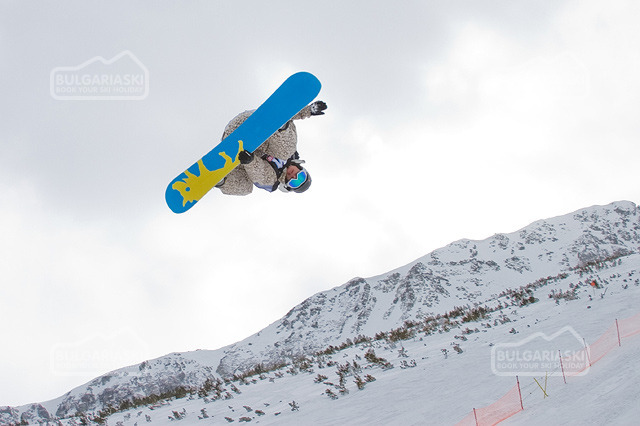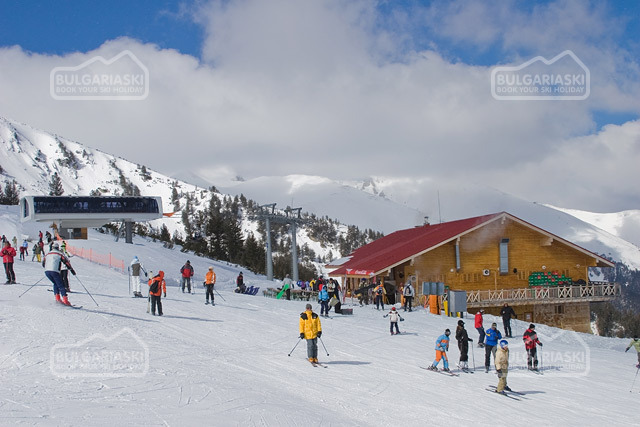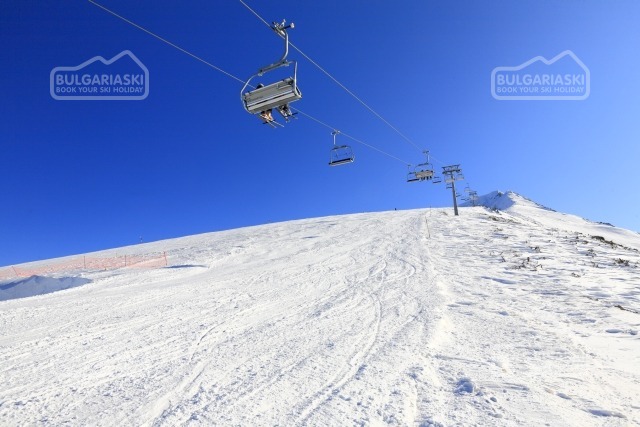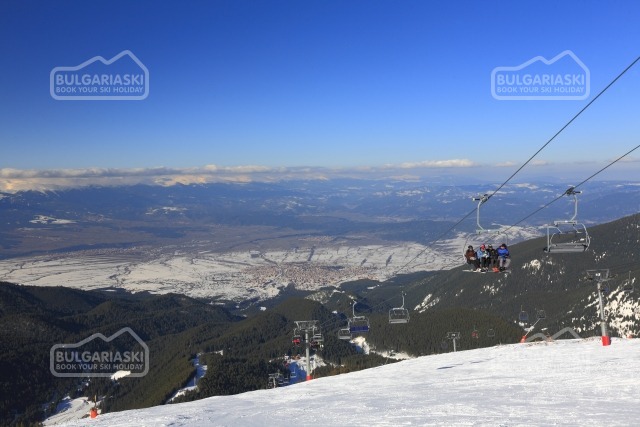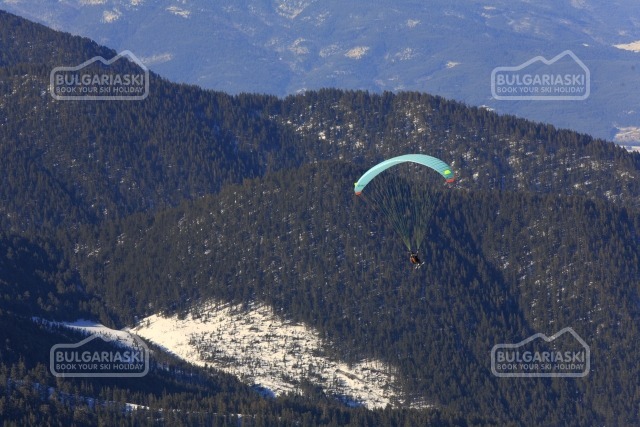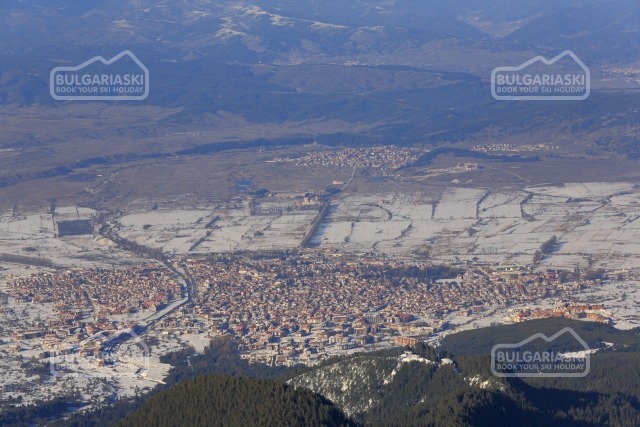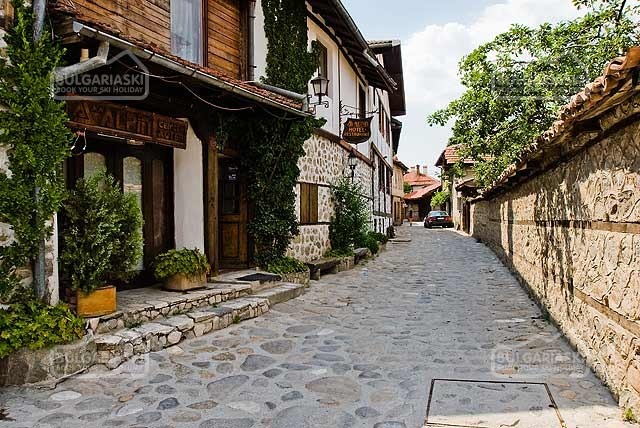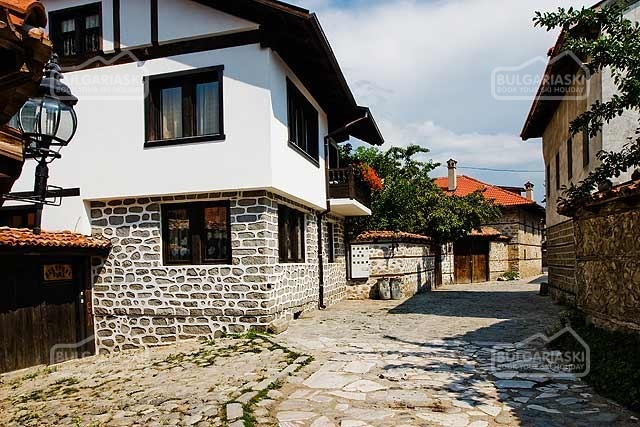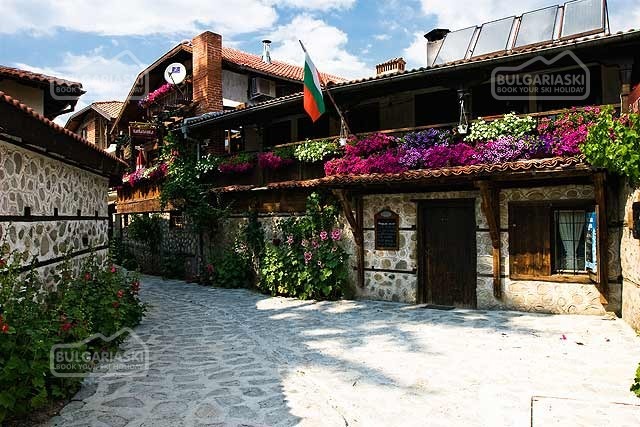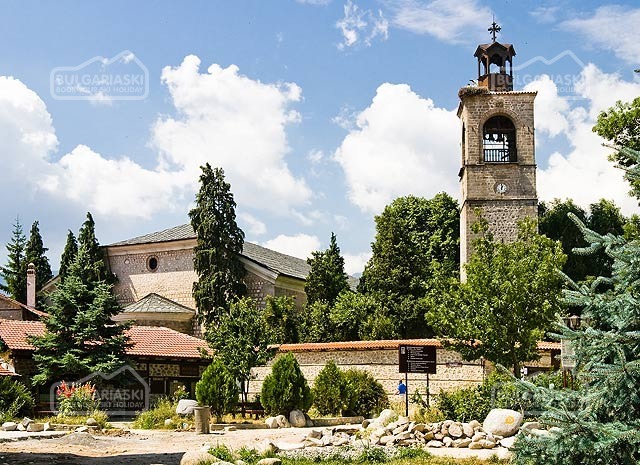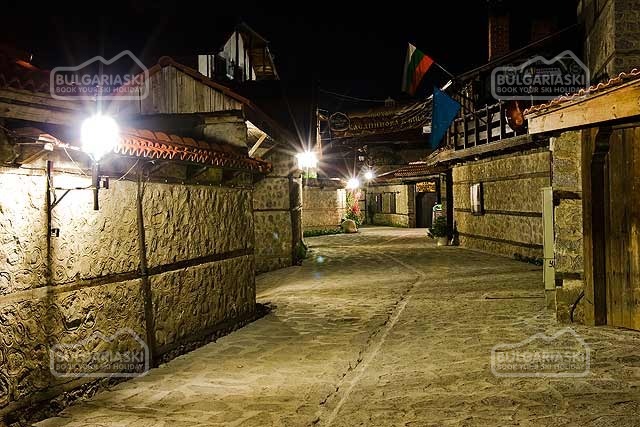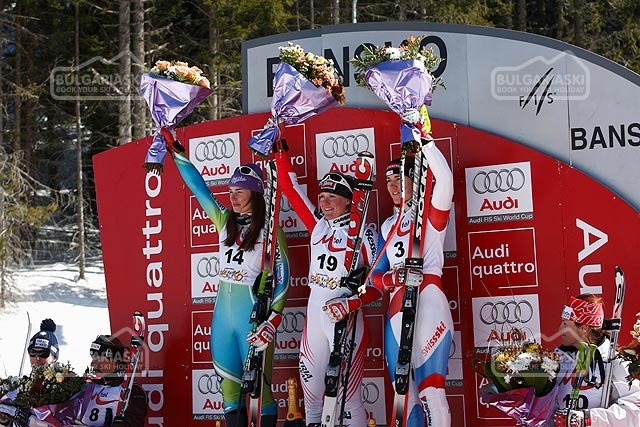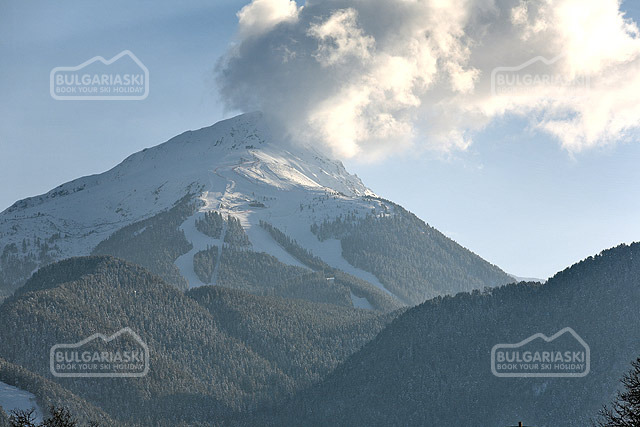 Bansko webcam
webcam: Bansko position: Bansko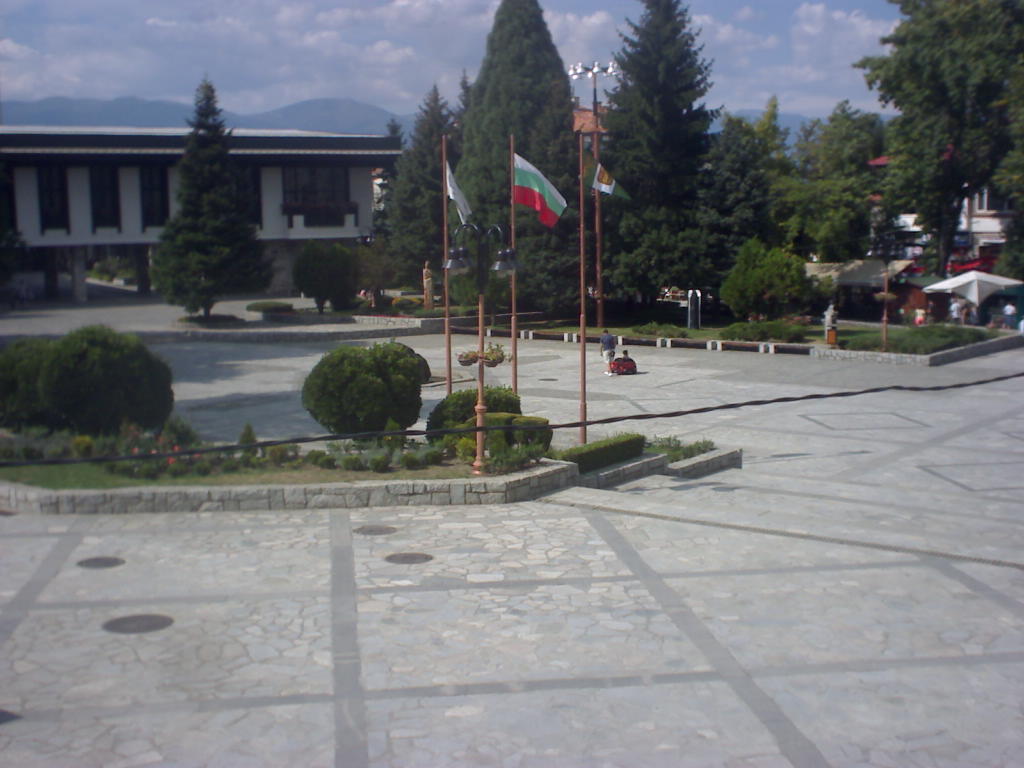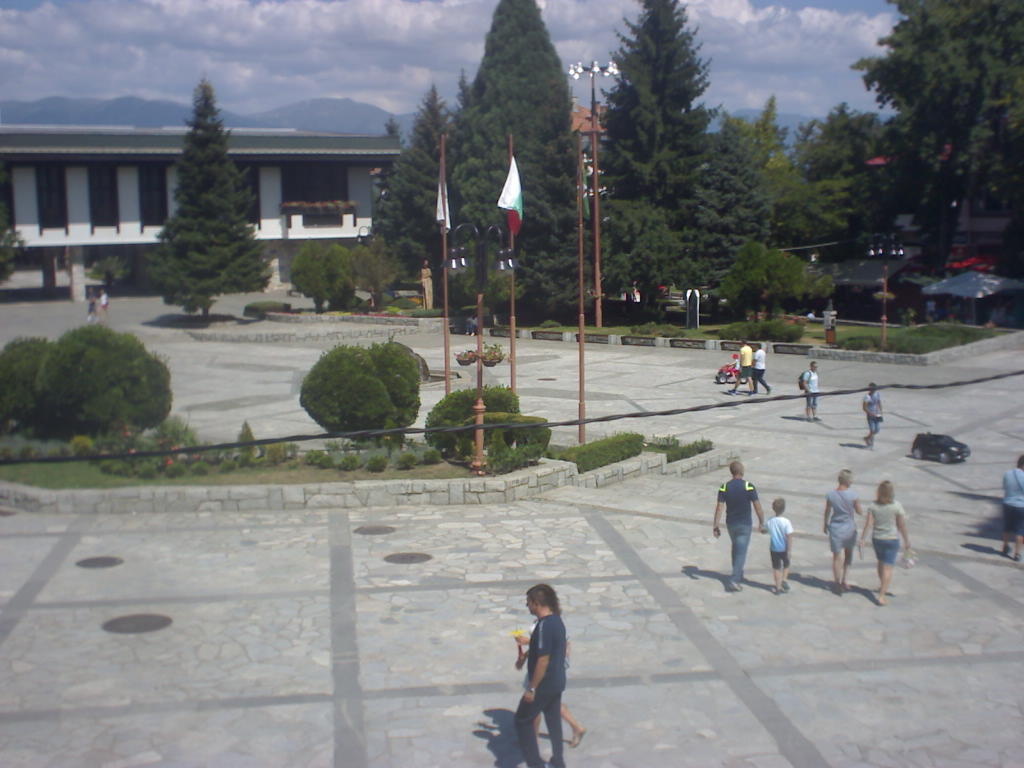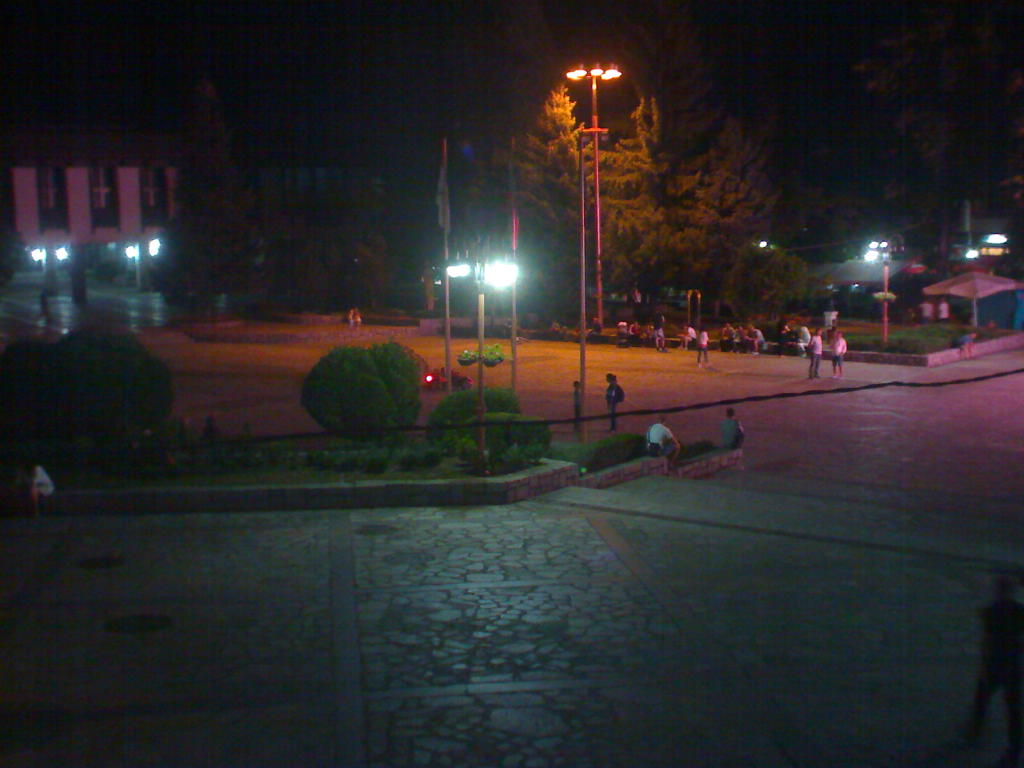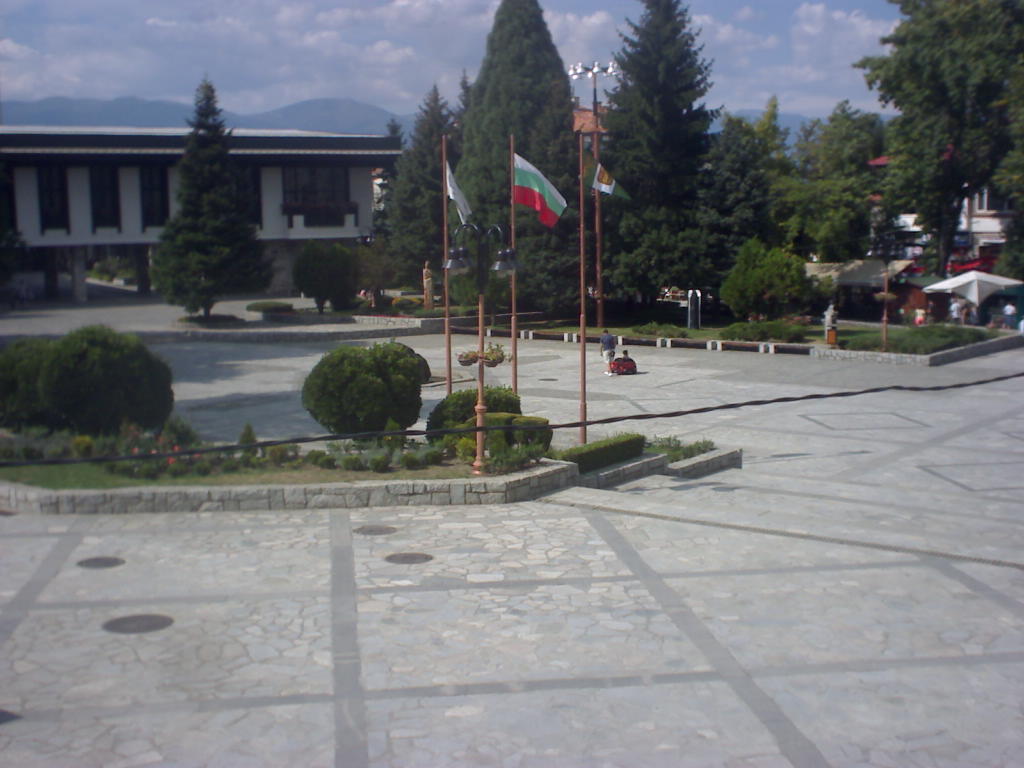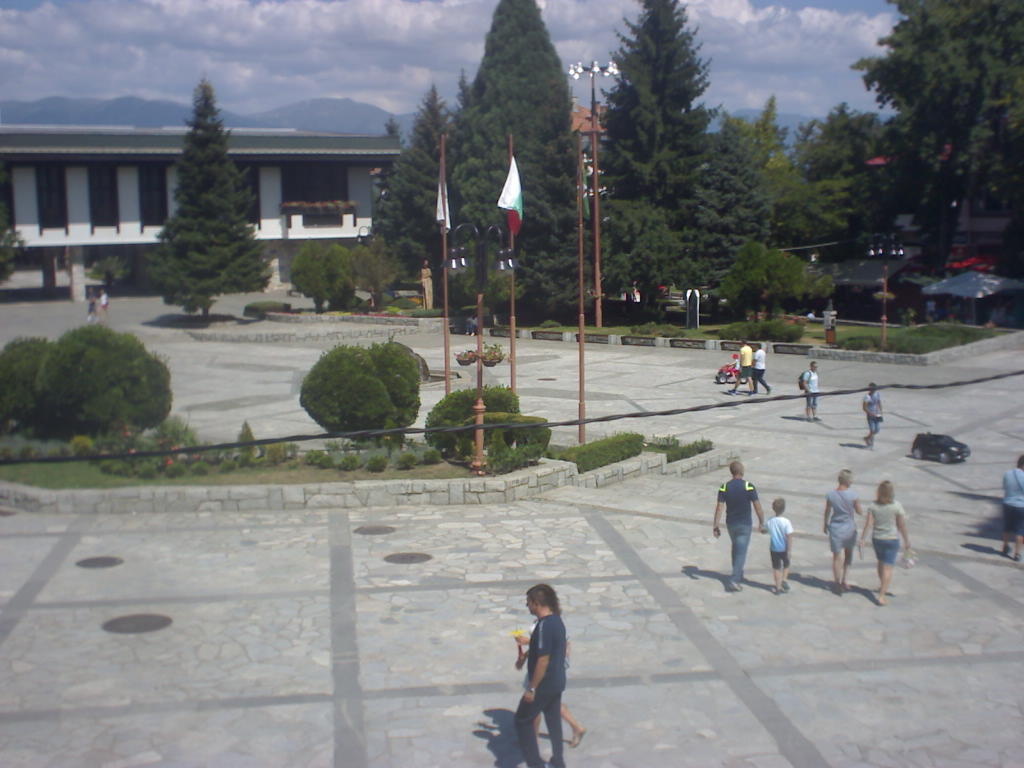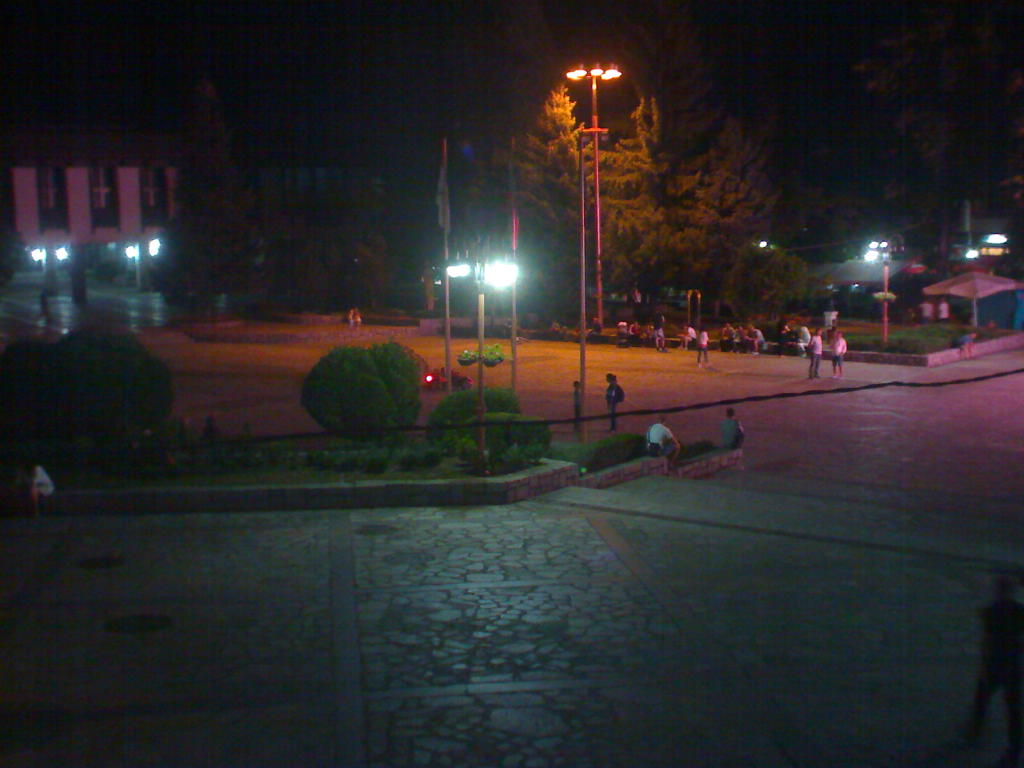 Bansko Resort
Location
Bansko is a ski and mountain resort located in the south-western part of Bulgaria. The town is situated 6 km from the town of Razlog and 160 km from the capital of Sofia. Bansko lies on the two banks of the Glazne river at the foot of the Pirin mountain, right bellow the highest part of it. The Pirin mountain is an Alpine type mountain with its highest peak - Vihren (2914 m). The town of Bansko is located 925 m above the sea level whereas its ski area - at an altitude of 2000 - 2600 m.
Resort information
Bansko ski resort is attractive in all seasons. It provides excellent ski and snowboard facilities, as well as a unique history and architecture of an old and new part of the town. Thanks to these features Bansko is a favorite ski and snowboard destination.
Bansko is number one ski resort in Bulgaria. It features the best ski centre and the longest ski season of all Bulgarian ski resorts. The ski season in Bansko lasts from 15 December to 15 May.
During the recent years a multimillion Euros investment in a brand new skiing area has been made by Yulen, the company that runs the skiing area of Bansko. Numerous new luxury hotels and facilities in the area of the Gondola lift station have been constructed.
Bansko mountain rescue service
(+359) 887 100 241, (+359) 88 1474, (+359) 749 8 8132.
Medical & dental services
Ambulance, first aid on the ski slopes and clinic as well as 24 h a day emergency ski patrol service are available. Fully equipped hospitals, pharmacies and dentists are available in the town of Bansko.
All dental services and some medical services must be paid in cash to the doctors or clinics. They should provide the necessary receipts, bills and invoices describing the cost and the service, so that you can claim back the expense to your insurance company. In case of injury you should inform your insurance company and follow its instructions.
How to reach Bansko
Bansko is located 160 km south of Sofia, 60 km southeast of Blagoevgrad, 6 km south of Razlog and about 50 km north of Gotse Delchev.

By plane
Sofia Airport (around 160 km away) and Plovdiv Airport (around 180 km away) serve Bansko.
Book a ticket at the best rate for charter or regular flight to Bulgaria: http://bulgariaflights.com

By car/ private transfer
The most comfortable, reliable and quickest way to reach Bansko is by car or private transfer.
Book a private transfer at a reasonable price here: Private transfer to Bansko or rent a car.
The driver will wait you at the airport and will a private vehicle will take you to Bansko.
By bus
Bansko is well connected to the major cities of West Bulgaria by buses. Buses from Sofia to Bansko departing from either the Central Bus Station located on Maria Louisa Blvd. or from the Ovcha Kupel Bus Station located on Tsar Boris III Blvd.

Transfer time from Sofia to Bansko is about 3 hours by bus. The town's bus station is located on the Patriarh Evtimii road, about 5 minutes walk north of the centre. It is served by regular buses from Sofia and less regularly from Plovdiv about 3 times a day.

By train
Traveling from Sofia to Bansko by train is a very beautiful journey. But it takes twice the amount of time than by car/ bus (about 7 hours). The journey takes you through the highest train station in the Balkans. There are four trains a day in each direction. You have to change trains at Septemvri, so there's plenty of time to grab sandwiches and beer for the ride. Traveling from Plovdiv to Bansko takes about 5.5 hours.
Bansko ski slopes
The ski pistes of Bansko resort are located on the northern slopes of the Pirin mountain in 2 main ski centres: CHALIN VALOG (1100-1600 m) and SHILIGARNIKA (1700-2500 m).

The ski centres are situated about 10 km above the town. They are easily accessible from Bansko for approximately 25 minutes ride on the Gondola lift. The total length of the marked pistes is 70 km.
The snow conditions in the resort are excellent. The snow cover remains from December till May. The ski season lasts longer thanks to the 44 Technoalpine snow cannons that cover most of the slopes. There are 12 Kassbohrer slope maintenance vehicles as well.
For the snowboarders there is an extreme fun park – the first one on the Balkans. The snowboarders can build jumps according to their abilities and taste. Snow sport lovers can take part in different competitions organized on the new piste on Shiligarnika.
The total length of the lift equipment in Bansko is 26 km. 8-seats Gondola cabin lift and 5 high speed quads by Dopplemayer, one 3-seat lift by Poma, 7 drags and 10 baby drags operate in Bansko. The ski and snowboard equipment can be used by a chip-card from SkiData.
Big monitors are based on the first station of the Gondola lift. The monitors inform for wind and temperature conditions on different pistes.
The ski centres of Bansko offer ski runs for all type of skiers, a 5 km cross-country track, a 3 km Rollbahn ski run, slalom and giant slalom ski runs, etc.
For more information follow the links: Bansko ski runs and Bansko ski lifts.

Book online ski equipment rental, ski school, lift pass and all ski services with us. 
| Ski run | Difficulty | Length [m] | Inclination [m] |
| --- | --- | --- | --- |
| Tomba | Difficult ski run | 2567 | 925 |
| Shiligarnik 1 | Beginners | 2047 | 487 |
| Plato 1 | Beginners | 1730 | 0 |
| Todorka | Medium | 1690 | 470 |
| Chalin Valog 2 | Medium | 1429 | 310 |
| Stara pista (Old piste) | Medium | 970 | 205 |
| Chalin Valog 1 | Medium | 775 | 75 |
| Balkaniada | Medium | 0 | 0 |
| Bunderitsa | Light piste | 0 | 0 |
| Kolarski | Cross country | 0 | 0 |
| Bansko | Light piste | 0 | 0 |
| Ski way Band. polyana-Bansko | | 0 | 0 |
| Ski way 1 | Cross country | 0 | 0 |
| Ski way 2 | Cross country | 0 | 0 |
| Ulen | Medium | 0 | 0 |
| Strajite | Medium | 0 | 0 |
| Shiligarnik 2 | Beginners | 0 | 0 |
| Plato 2 | Cross country | 0 | 0 |
| Tsarna Mogila | Cross country | 0 | 0 |
Apres ski
Bansko ski resort is remarkable regarding bars, restaurants and nightlife. Several après ski bars offer snacks and refreshments on the ski zone and in the resort. Local clubs and clubs usually close early in the morning.
High class restaurants with sophisticated menus are part of various five and four star hotels.
More than 200 traditional Bansko taverns (called "Mehana") offer cozy atmosphere, dishes from traditional Bulgarian cuisine, local specialties and selected Bulgarian wines. Most of the mehanas provide entertaining program with live folk music.
The following taverns are recommended by BulgariaSki team. More information about bars and restaurants in Bansko read here.
Recommended hotels
BulgariaSki team highly recommends some of the top hotels in Bansko resort. Check out the list of hotels we have prepared for your convenience, choose the one that suit your requirements, fill in the booking form and a representative of BulgariaSki.com will be in touch with you shortly.
View more recommended hotels
Places to go near Bansko
There's a lot to see in the town of Bansko itself, with around 120 cultural and historical monuments and a lot to explore. Various souvenir shops offer the creations of the local artists and smiths.
South of Bansko is situated the National Park Pirin included in the UNESCO list for cultural and natural sightseeings. The park is rich with its lakes, waterfalls, caves and venerable trees. Part of the National Park Pirin are Popovi lakes and Nature Reserve Yulen.
- Popovi lakes are the biggest group of lakes located in the northern Pirin Mountain approximately 2200 m above sea level. The group consists of 16 lakes that are situated in the circus of Popovi Lakes (the Papazgyolski circus) – the Popovo Lake, the Samodivski Lakes, the Polejanski Lakes, the Banski Lakes and these, which are located along the upper course of Retije river. The origin of the lakes is glacial. They drain into the Retije river. The temperature of the water during the summer is 11-14°C.
- The Popovo Lake is the largest and the deepest in the Pirin Mountain - 480 m in length, 223 m in width, 29.5 m in depth and its volume is 1.27 million m3. It covers an area of 123.6 decares and is the second largest lake in Bulgaria and on the Balkan Peninsula. The lake is situated to the west of the Djengal peak (Samodivski peak) at an altitude of 2234 m above sea level. There is a small island in its northwestern part.
- The two lakes called Banski Lakes are situated to the northeast of the Djengal peak at about 2210 m above sea level. The larger of the lakes is 125 m long and 120 m wide. The other lake is 50 m long, 25 m wide and it covers an area of 1.2 decares.
The lakes, which are situated along the upper course of the Retije river, are situated terrace-like one below another.
- Nature Reserve Yulen is located at an altitude of 165 – 2851m. It includes the following lake groups: Vasilashkite, Tipitskite, Strazhishkite, Polezhanskite and Disilishkite. The Reserve Yulen is intended to preserve forests and endemic animals and plant species. There are pine forests and over 700 species of higher plants, 44 out of which are included in the Red Book of Bulgaria.
- Dobrinishte is a popular summer and winter resort with its mineral springs, ski tracks and virgin nature. It is situated at the foot of the Pirin Mountain just 6 km south of Bansko ski resort. Dobrinishte is a spa and balneological resort with 17 mineral springs. The town provides open-air mineral water swimming pool as well as two lifts to "Bezbog" chalet situated on the northern part of Bezbog Lake in the Pirin mountain.
- Banya is a village with hot mineral springs, open-air swimming pool with olympic sizes, many hotels with SPA and Wellness centres, cultural and historical landmarks. It is situated 6 km from Bansko in a lowland surrounded by 3 mountains - Pirin, Rila and Rhodopi.
Comments Bansko
Please, post a comment on Bansko mountain resort in Bulgaria.
We will greatly appreciate this. It will help us improve the content of this website, so other people know what they can expect.
View more about Bansko
View more hotels in Bansko