Mike Beddows skiing in Pamporovo 26 Jan - 1 Feb 2002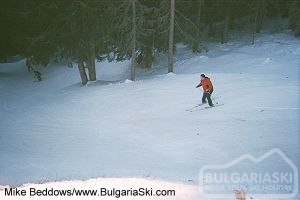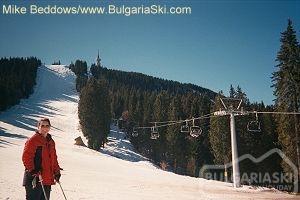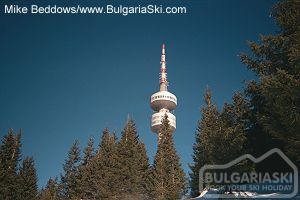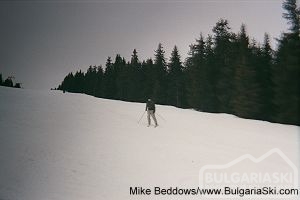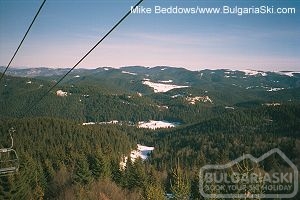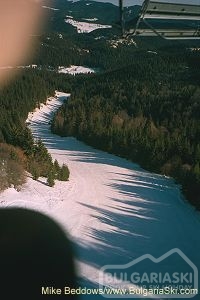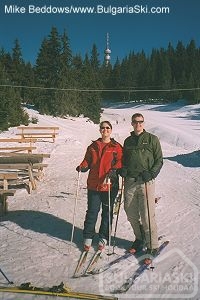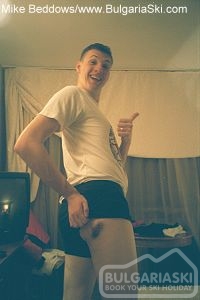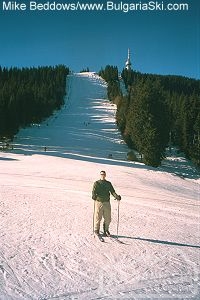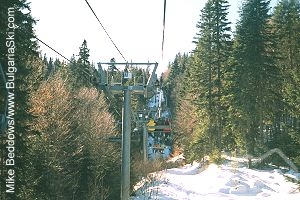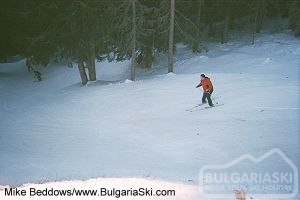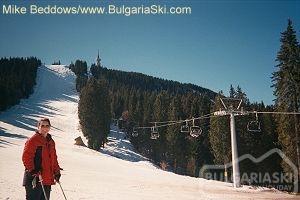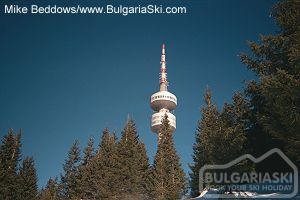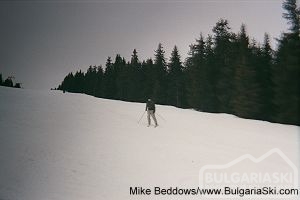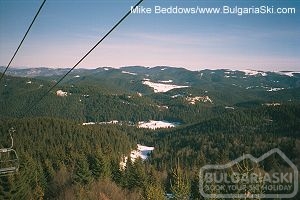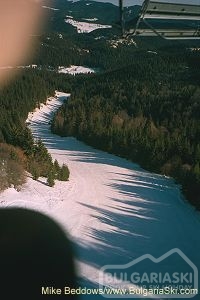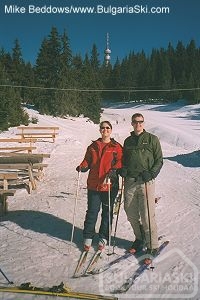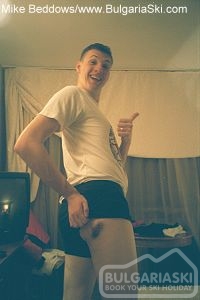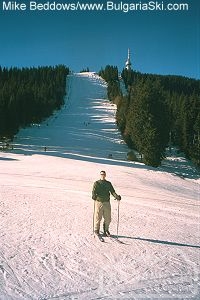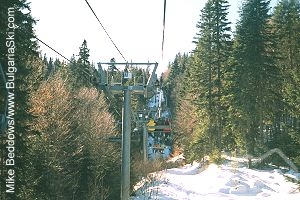 Mike Beddows skiing in Pamporovo 26 Jan - 1 Feb 2002
This was mine and my wife's first ever skiing holiday. Previously we had only skiied a bit on dry slopes and once on real snow at Tamworth. We could only snow plough turn before this holiday. Within 2 days we could parallel turn and stop. We chose Bulgaria because of how cheap it is compared to other European destinations. We chose Pamporovo because of the 5 stars hotel Pamporovo and the fact it looked an excellent resort in the brochure. Plus a friend at work had previously visited." The flight there was OK. We flew by Hemus air. Returning by Balkan holidays flight (the new airline). Both planes were OK. I'm 6 foot 4 so I asked for extra legroom. On the way out I got a seat in row 29 at the very back of the plane. I recommend this for you long / tall people. I was able to fully stretch out. On the way back I got a seat next to the emergency exist. Again, plenty of leg room. The food is OK on the flight. Don't expect too much. There was no duty free at all on the plane, and we only got one drink throughout the flight, so it may be worth taking a few drinks and snacks on board with you. The airport at Plovdiv was a nightmare – but it is only a small airport. We had to wait for ages to get through passport control, and then wait ages in a small teminal waiting for our luggage. The coach journey to Pamporova took 1 Ѕ hours. The hotel Pamorova is excellent and if you're going there you will enjoy it. Its got a very warm cosy atmosphere. It's the only 5* in Pamporova. We visited 2 other hotels, the Mougrats, a 4*, I didn't particularly like the layout, it seemed very cold (but I didn't stay there so can't comment) and the Perelik (the 3*). This seemed to be the largest hotel with the most facilities and seemed OK inside. From the Pamporova Hotel it is a 700 meter walk to the resort center (or a 5 lev cab ride – under ??2). The best bars to go to are BJ's and the White Hart pub. Both have cheap booze. ??1 a pint, cheap cocktails (which have loads of booze in) or 1 lev a shooter. About the food in the Pamporova - it all depends on what type of foods you like. I'll try anything whether I know what it is or not. My wife on the other hand will only eat things that look good and that she know what it is. Looking at some of the buffet food you have no idea what it is. That's not a problem because theres always a woman near by to guide you to what you are eating. There is lots of salad type starters and 2 different kinds of soup. For the main meal there's a good selection (inc veggie food) to include fish, meats (mainly pork, veal and lamb), chips, rice, pizza etc, with a variety of cakes to finish. don't worry you wont starve. I actual enjoyed the food with the wife thinking it was just OK. It all depends on your palette. We took thermals but didn't need them. There is a ski bus to take you from your hotel to the slopes and back again (the slopes are about a 5 min bus ride). The ski school is excellent. We had an instructor called Nasko. We learnt a lot from him. On the first day (we were with Balkan holidays) we were asked if we had skied before. Those that had were sent to the nursery slope, those that hadn't were split into groups and went away with their instructors. We went to the nursery slopes. We were there for about 40 mins until everyone from Balkan holidays had got sorted. We were then asked to go down the nursery slope one at a time and then split into groups. We were in a group of 6 (plus the instructor). All could snow plough turn only. By the second day we could parallel ski. The week got better and better. We had lunch on the slopes every day (very cheap). The ski school ran from 10-12 and then 2-4 (but these are only rough times). Its really up to the group and the instructor. Things to take – lip balm (lips get chapped easily). A piece of elastic for the ski pass (you can buy ski holders for 6 lev locally but I was scared that mine may get lost, a piece of elastic round the neck was good enough for us. Some proper bog roll, the stuff in the hotels was crap. Some hang over cures. The Bulgarians don't seem to know what measures in drinks are (which is great!!!!). An alarm clock, I asked for 3 wake up calls and got none. We had an excellent time for our first time skiing and will definitely be doing it again next year. Pamporova is EXCELLENT. ENJOY – and see you next year. You will have a great time!!!!!"
Please, post a comment on .
We will greatly appreciate this. It will help us improve the content of this website, so other people know what they can expect.