The Daily Mirror: Sunshine on the Slopes and Bargain Prices at Bulgaria's Pamporovo Ski Resort
Ann Stenhouse describes Pamporovo as a sunny and value ski resort for The Daily Mirror.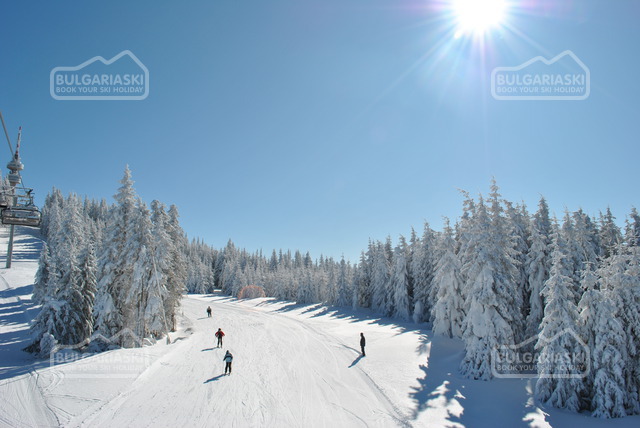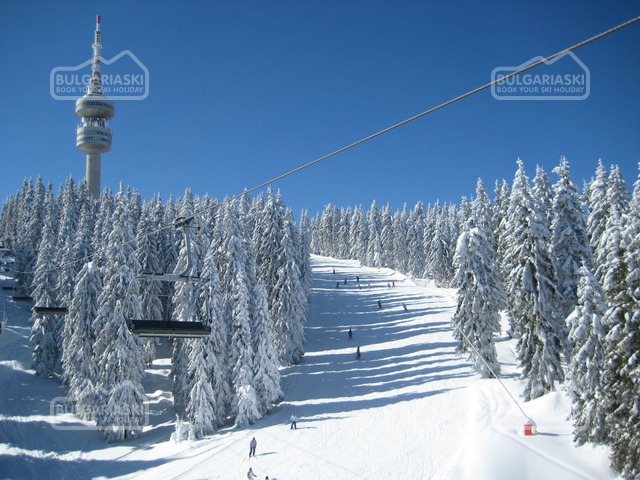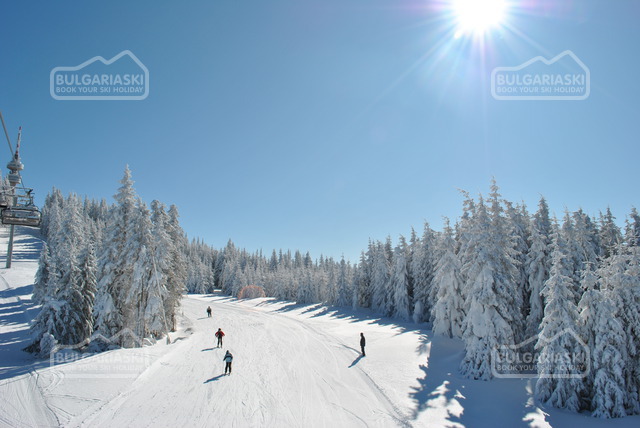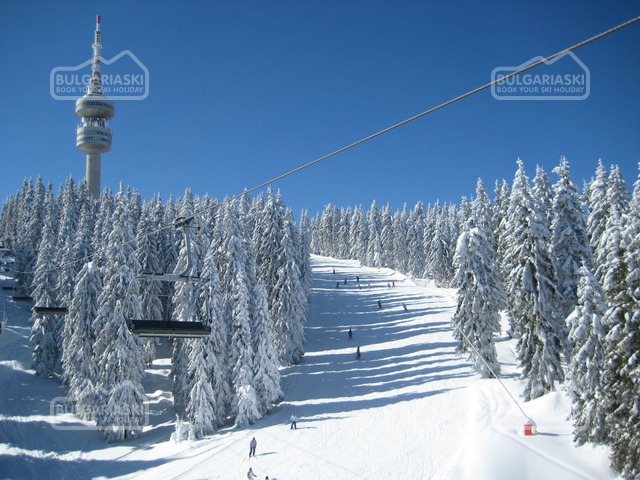 The Daily Mirror: Sunshine on the Slopes and Bargain Prices at Bulgaria's Pamporovo Ski Resort
Sunshine on the slopes and bargain prices can be found in Pamporovo ski resort in Bulgaria, according to Ann Stenhouse who recently published and extensive report for the resort in the daily Mirror.
Here is the full article published in the Daily Mirror on October 19, 2013.
As I look over snow-covered mountains on a clear day, two things come to mind. First, this is beautiful. Second, I hope I get down in one piece.
My fear is well-founded as last time I went up a mountain to ski I came down on a stretcher and flew home on crutches.
That was eight years ago and, having plucked up the courage to ski with the dodgy knee I was left with, Pamporovo in Bulgaria was the perfect place to begin.
The resort prides itself on being one of the sunniest in Europe with around 270 days of sunshine a year. That and gentle slopes mean it's great for beginners... or scaredy-cats.
As we were skiing below the tree line, there was the bonus of the picturesque pine trees, which kept the biting winds at bay.
Another reason this is a great place for beginners is the cost. You don't have to break the bank to go on a ski trip to Bulgaria. The deals themselves are relatively cheap and once you're there, the cost of food and drink is low and you can get a six-day ski pass for around £87 or £55 for children.
A day's skiing in Pamporovo begins at the Malina Ski Centre. This is outside the resort and free shuttle buses picked us up from our hotel for the 10-minute journey.
At Malina you'll find the ski and boot hire along with a few restaurants and bars and a couple of shops selling goggles and gloves. From there we took the triple chairlift up to the Snezhanka peak to access the slopes.
There are 35 kilometres of runs in the resort, with a range of green and blues, a few reds and a couple of blacks. For new skiers, or for someone who is a little rusty, Pamporovo is very welcoming, with wide, well-maintained pistes.
The conditions when we arrived were also fantastic as a huge dump of snow had landed before the few days of glorious sunshine we were treated to.
Studenets, the second ski centre in the resort, has several restaurants and cafes, is a real suntrap and so is a great place for lunch. The currency is the lev, and you get 2.3 to the pound.
You can buy a cup of coffee on the slopes for two lev, a sandwich for four and a meal such as burger and chips or spag bol with garlic bread and a drink for 12 lev.
Back in the resort there are several decent restaurants if you fancy venturing out – from Italian to an upmarket steakhouse.
We stayed at the five-star Hotel Orlovetz on a half-board basis so didn't eat out much and instead dined in the buffet-style restaurant. The food was not fine dining but was perfect after a hard day's skiing, with lots of grilled meats and veg, a salad bar and chips.
Breakfast was also a buffet, with a Bulgarian approximation of a full English on offer, along with bread, cold meats, fruit and mini croissants. The Orlovetz wouldn't rate as a five-star place in England, but the staff were friendly and accommodating and our second-floor room was large, clean and comfortable and had a balcony with views over the forest.
Like most of the hotels in the resort, it has a small pool, a gym, a steam room and sauna and offers a spa and massages. Slipping into the water after a day on the slopes and relaxing in the steam room were luxuries I could have got used to.
Pamporovo is a purpose-built resort, less a town and more just a road with a collection of hotels, restaurants and bars dotted along it. It won't win any awards for rustic charm, but there are a few decent bars and discos for some apres-ski.
There are two bars in the Orlovetz but when we wanted more atmosphere we went to Chanova 2 on the main drag or the Snezhanka Hotel, which has open fires, comfy sofas and a pool table. Beer works out at just under £2 for half a litre so a night out won't cost a fortune.
If you're after evening fun, you won't be disappointed. There is a bar hop, a quiz night, bowling and snowtubing.
And, as part of a Bulgarian "folklore fiesta", a couple of mugs (that'll be me then) got dressed up in Bulgarian costumes before being made to dance for the crowd.
My embarrassment was eased when everyone in the restaurant was dragged to their feet to dance. It was a great evening, which then became a very late night as we danced with new-found friends at Dak's bar??– a lively local disco. Another activity is the Skidoo adventure, a chance to ride a snowmobile up a mountain.
Instructions were brief – there's the accelerator, there's the brake, off you go – so we were wary. But it really was brilliant fun and if you share driving you get the chance to admire the views.
The only downside of Pamporovo is the four-hour coach transfer from Sofia airport, most of which is through pretty uninspiring landscape. But if you go skiing for such a great price, something has to give.
I'm glad to report my knee survived the skiing – and the late-night dancing. Now I have my confidence back I am raring to ski again this season – and Bulgaria is beckoning.
Please, post a comment on Sunshine on the slopes in Pamporovo.
We will greatly appreciate this. It will help us improve the content of this website, so other people know what they can expect.