Photos from the opening of season 2002/2003 in Borovets 14 Dec 2002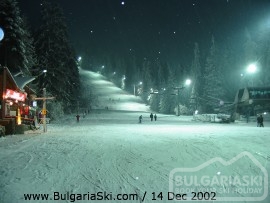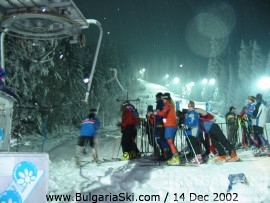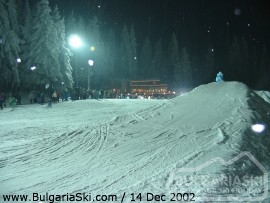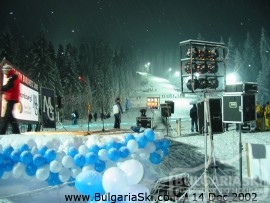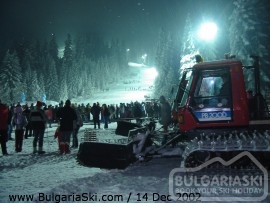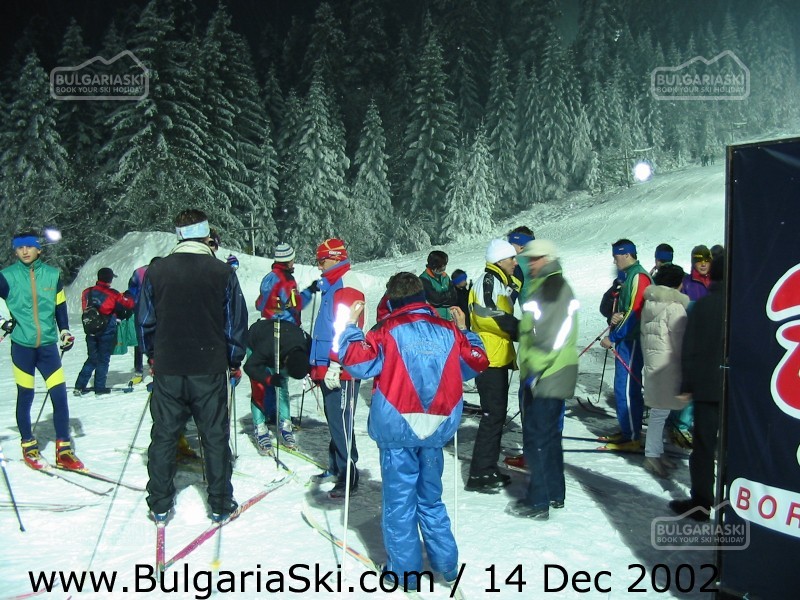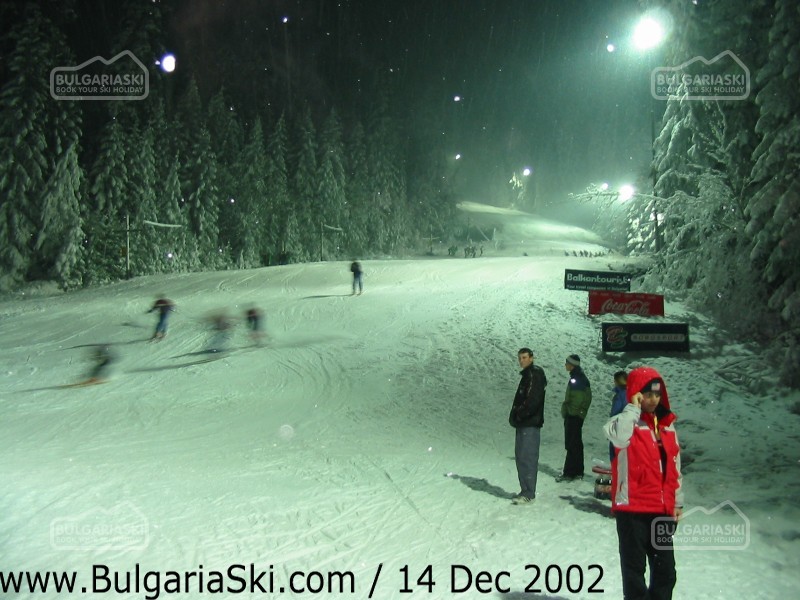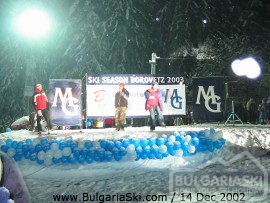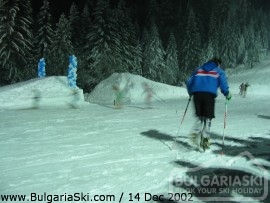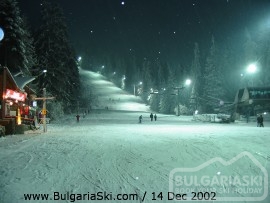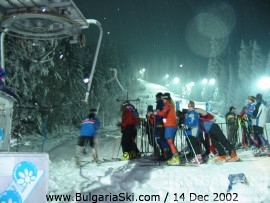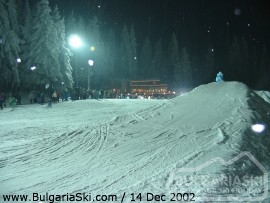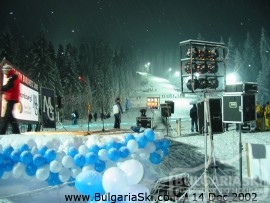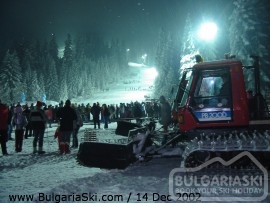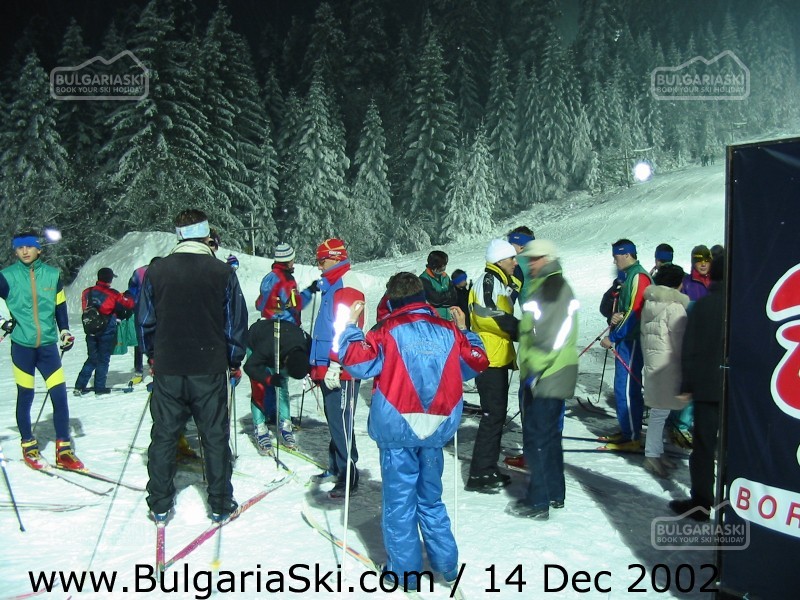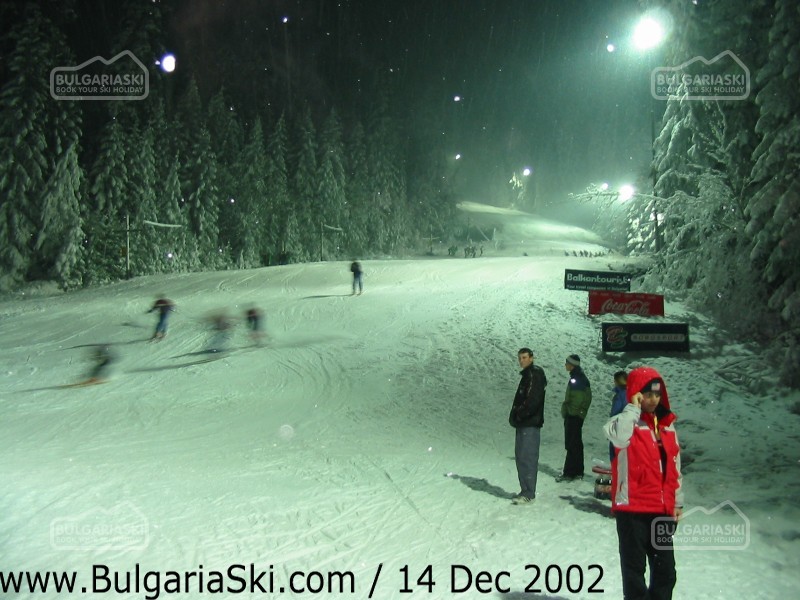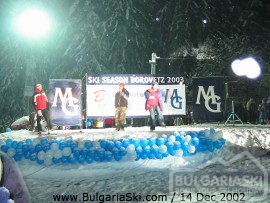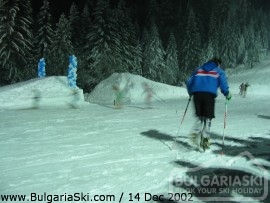 Photos from the opening of season 2002/2003 in Borovets 14 Dec 2002
Today was the official opening of the new season 2002/2003 in Borovets. There was a ceremony which started at 5.30 pm on Martinovi Baraki/Slope 3, one of the pistes where were installed the new facilities. We could see the lighting and sound (completely installed) and the snow guns. Most of the snow for the show was made with the new snow guns, because the existing snow was not enough. There were about 300-400 people gathered for the event. Special ski and snowboard show + fireworks were organised. The snow-show was performed by the Bulgarian national teams of skiing and snowboarding, team of the Bulgarian Sports Academy and some other smaller teams. Some popular Bulgarian singers took part in the show too.
At the afternoon it started snowing in Borovets, and it continued to snow in the evening and getting heavier.
...more photos from the opening
These pictures are property of BulgariaSki.com. Unauthorized use is not allowed!
If you want to use them or their high quality originals, please contact us.
Please, post a comment on .
We will greatly appreciate this. It will help us improve the content of this website, so other people know what they can expect.