Snow cannons & night skiing in Borovets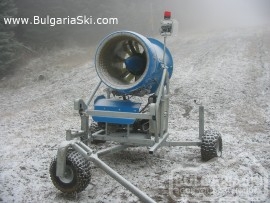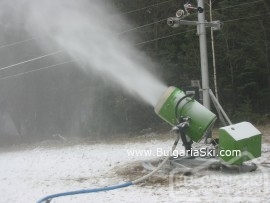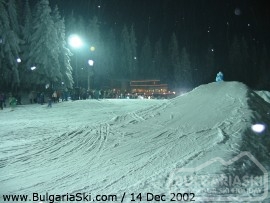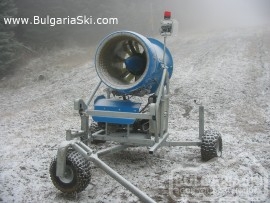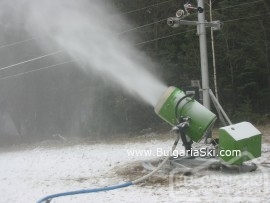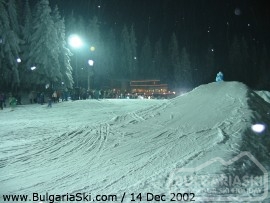 Snow cannons & night skiing in Borovets
There are 6 snow-guns (machines for artificial snow), located on 2 pistes, both in the resort opposite to hotel Rila: Martinovi Baraki 1 and Martinovi Baraki 2. These pistes are suitable for both beginners (with the small drag lifts) and more advanced skiers. The total length of the tracks with these facilities is approx. 2200 m. On these pistes are also installed special lighting for night skiing located on 54 poles, as well as audio system.
These will provide skiing and snowboarding even when there is little or no natural snow, as well as extended work time of the runs: from 5 am till 10 pm every day. The only requirement for the efficient use is the temperature which should not be higher than -1єC at the time when the snow is being produced. The snow making equipment is supplied by the Austrian company LENKO, one of the leading manufacturers worldwide.
The official opening of these facilities was on 14 December 2002, at the same day when was the opening of the new season 2002/2003. More snow-making machines will be installed on the higher pistes of Markujika in April 2003. We hope that this will extend the skiing season to 6 months per year. On the picture here you can see snow made with this equipment, it proved to be absolutely the same like the original snow :)) For night skiing there is a special lift pass that has to be bought separately at the kiosks on the pistes. It is valid from 5 pm till 10 pm. For season 2002/2003 the prices of the night skiing lift pass is: - Adults: 10 levs - Children: 6 levs See how the work developed since the start in Ocotber 2002...
Please, post a comment on Snow cannons of Borovets.
We will greatly appreciate this. It will help us improve the content of this website, so other people know what they can expect.