Borovets
Borovets is a modern ski resort located in the Rila mountain. The resort features luxury hotels, restaurants, bars, shops and a good choice of pistes and lifts. Borovets is an Alpine type resort, providing very good conditions for snow sports during the winter: skiing, night-skiing, snowboarding, cross-country skiing, ski jumps and biathlon, ski-doo, etc. There are ski runs for beginners, intermediates and advanced skiers. See the map of the ski centre, check out our section ''Recommended hotels in Borovets" and book online your ski holiday in Borovets!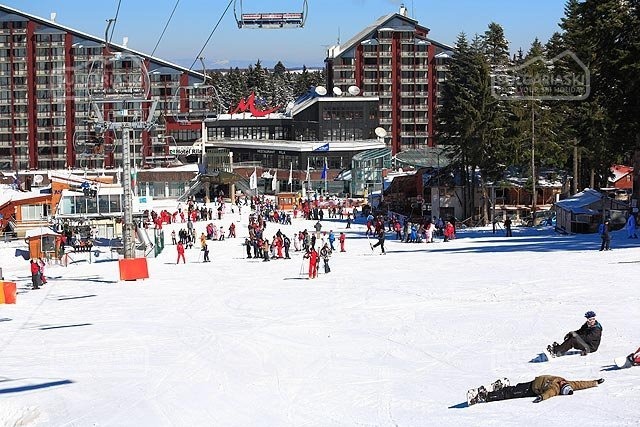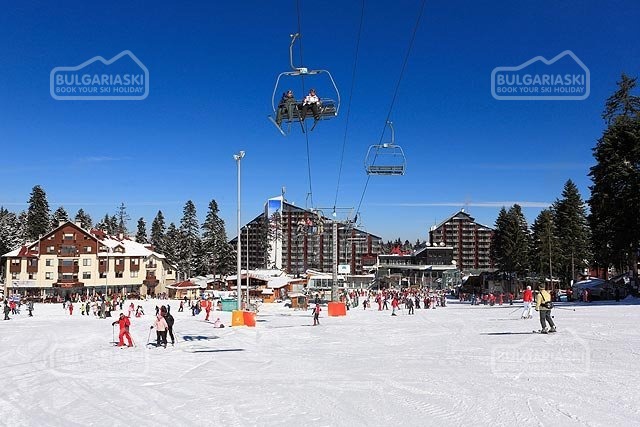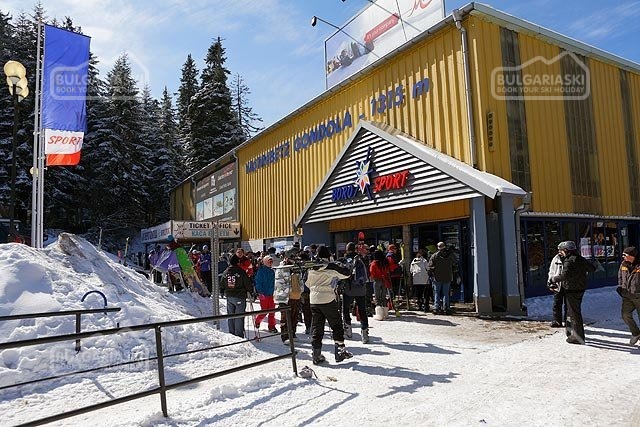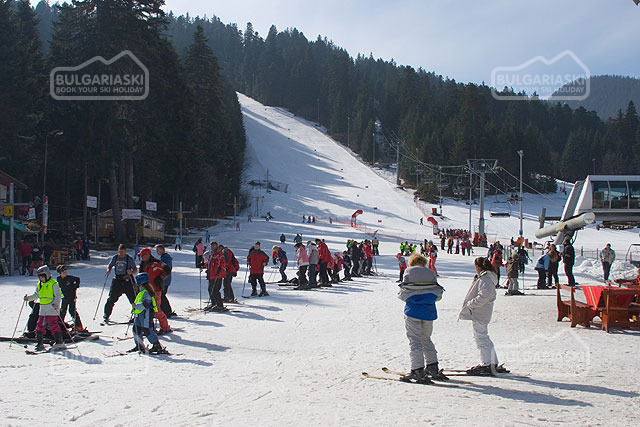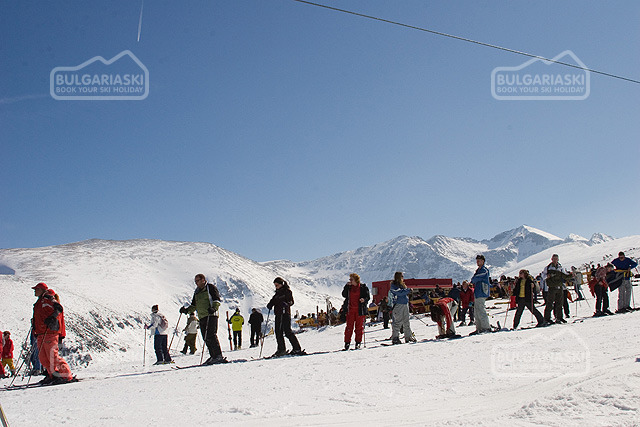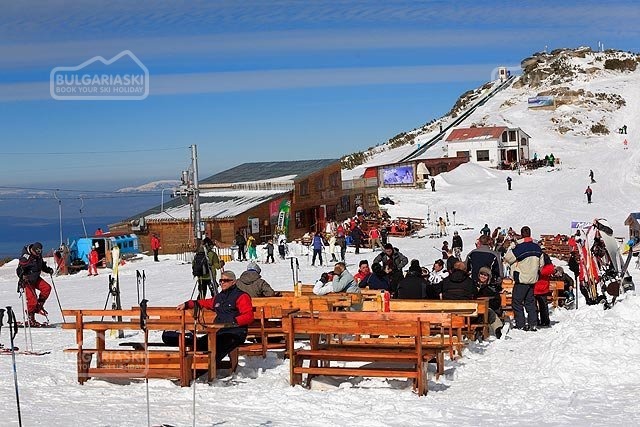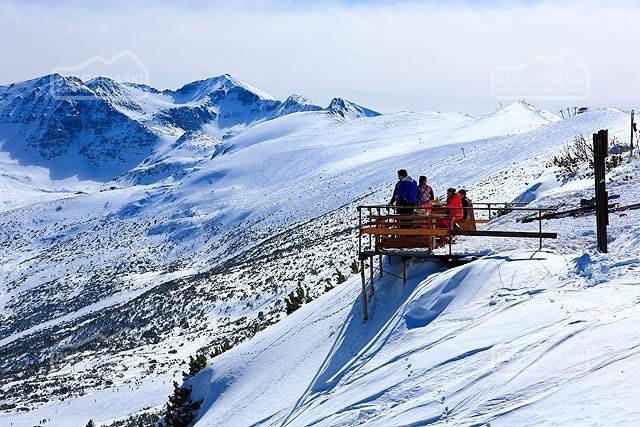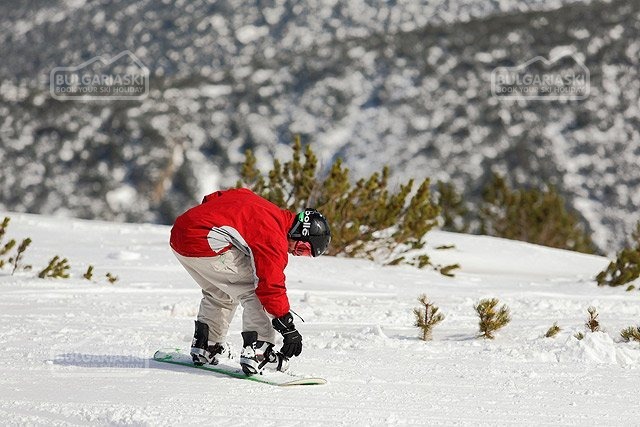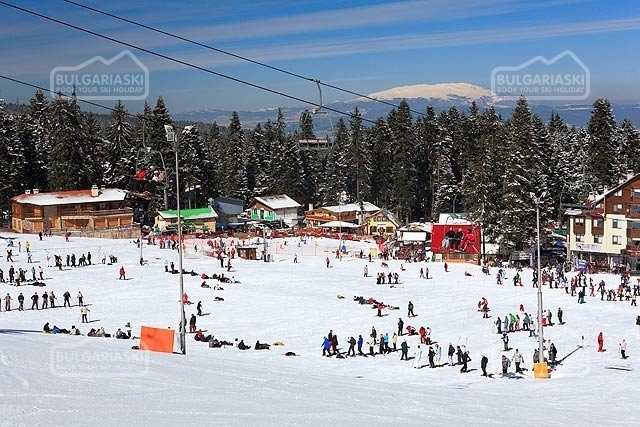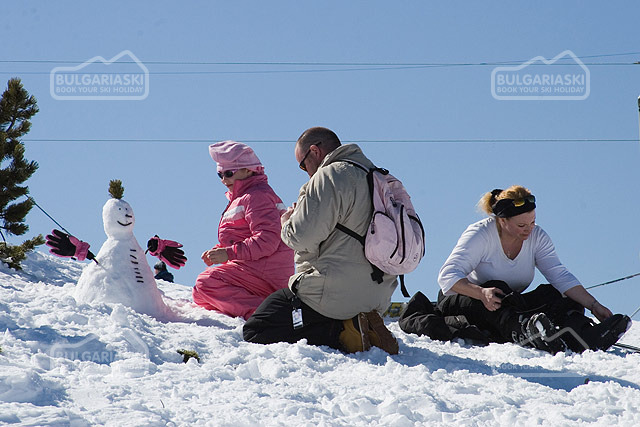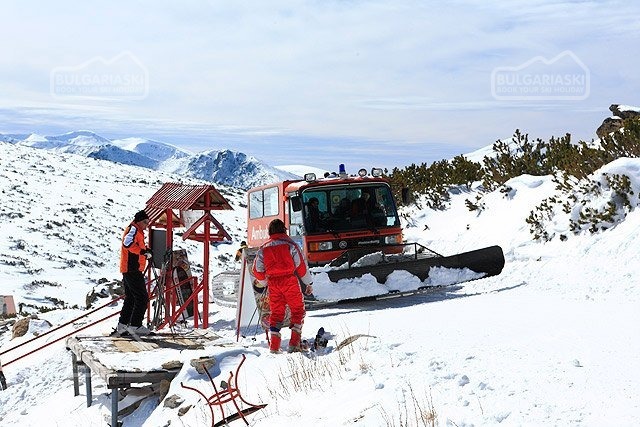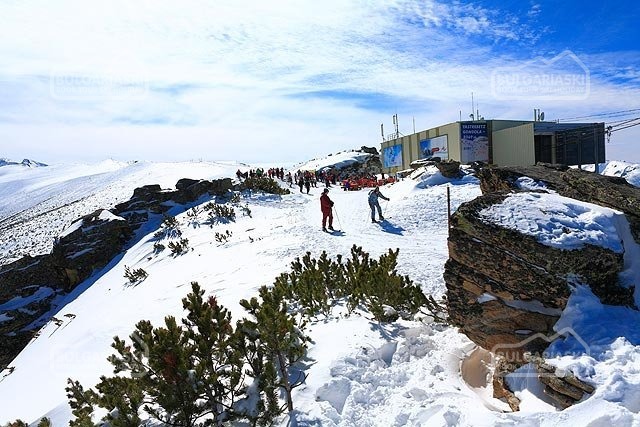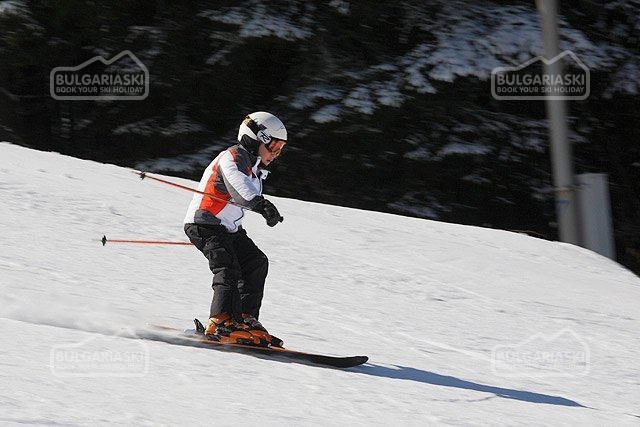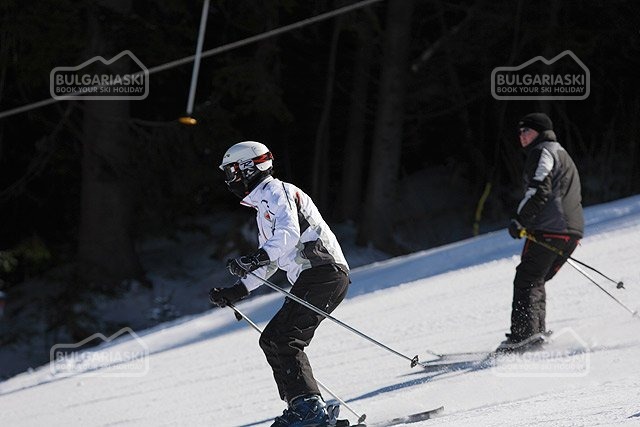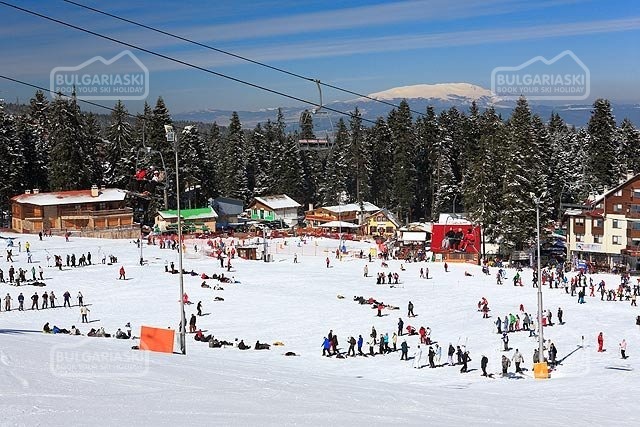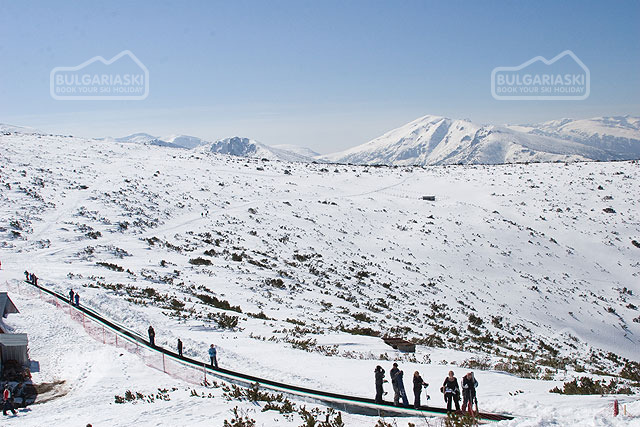 Borovets webcam
webcam: Borovets position: Borovets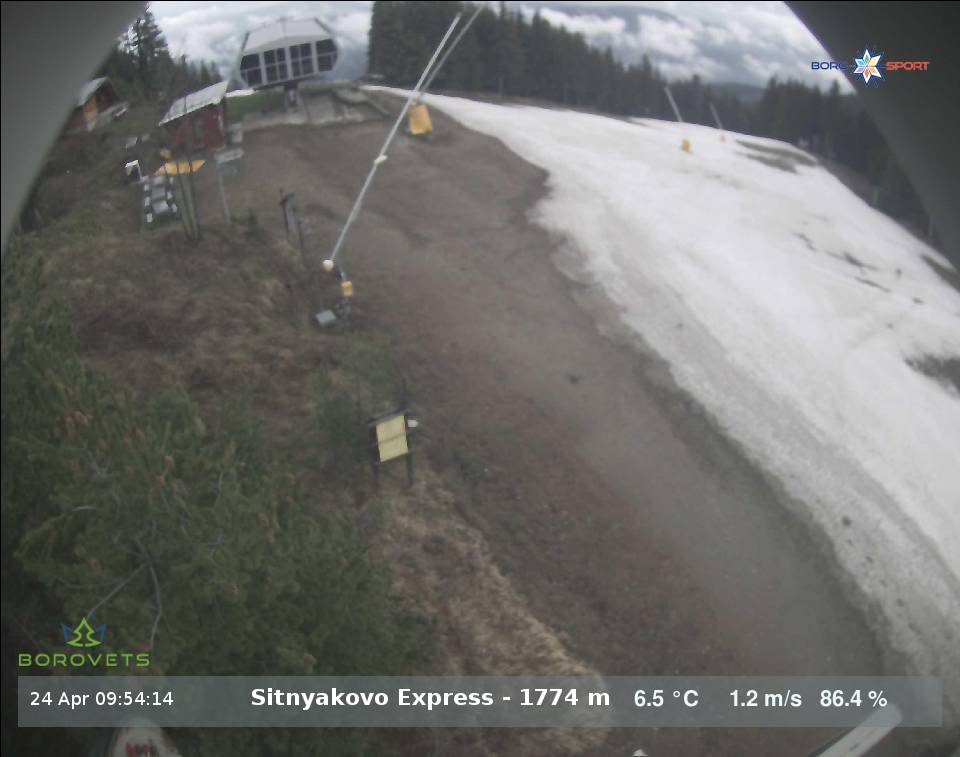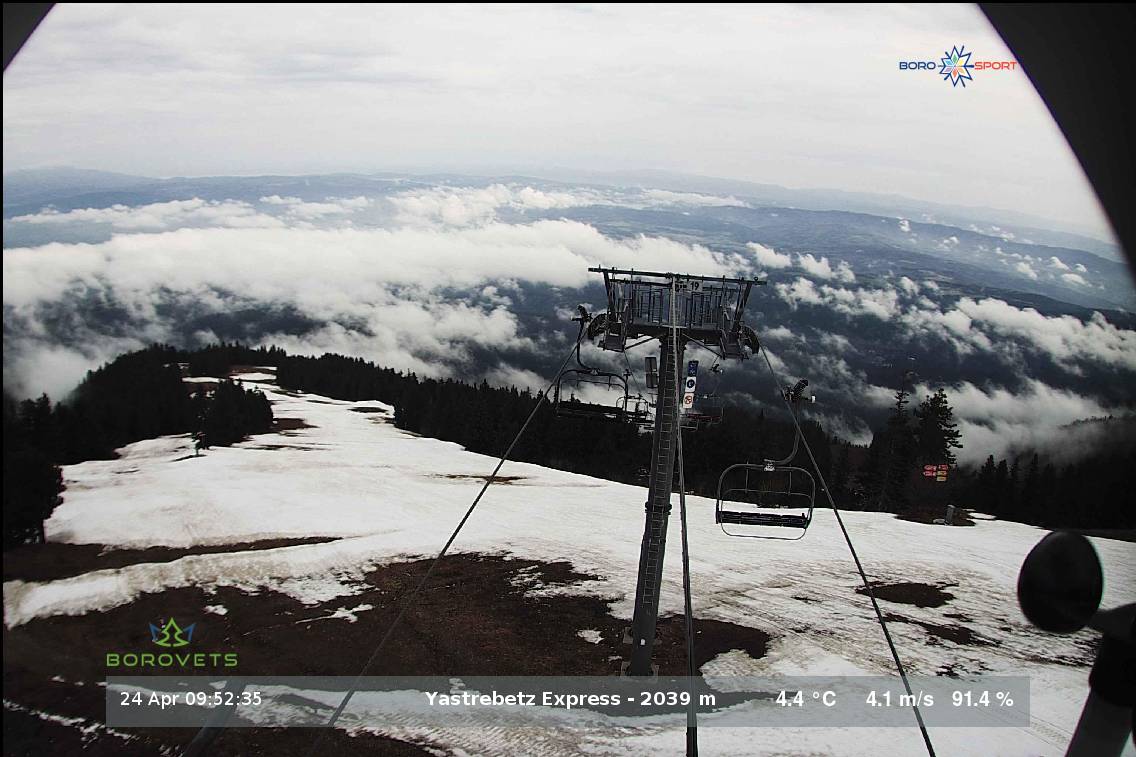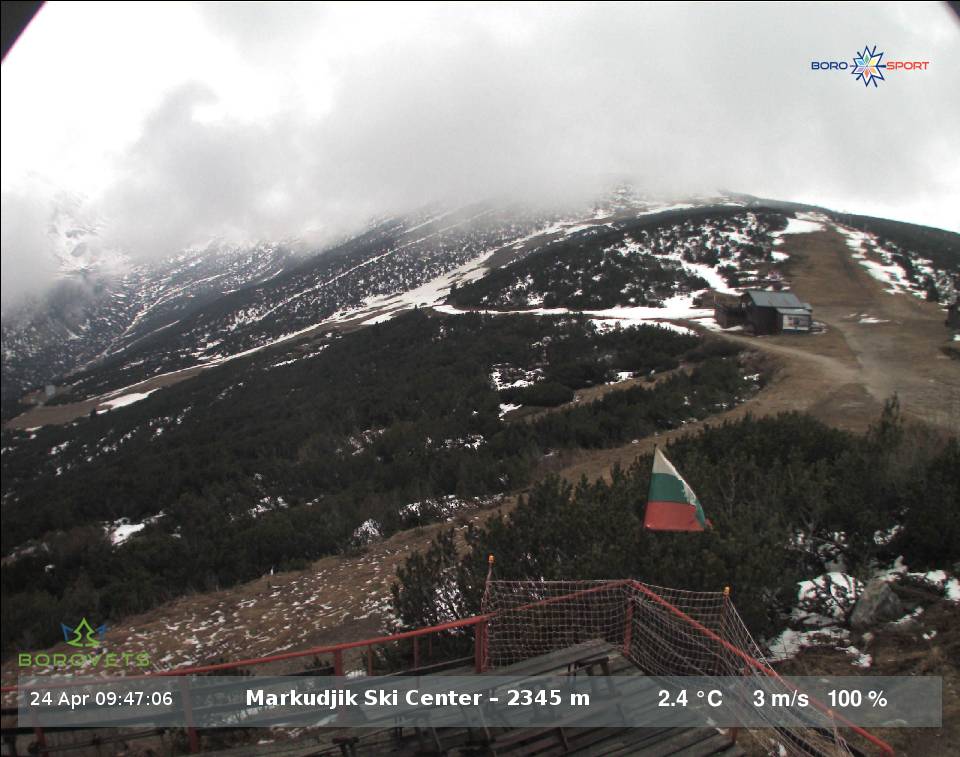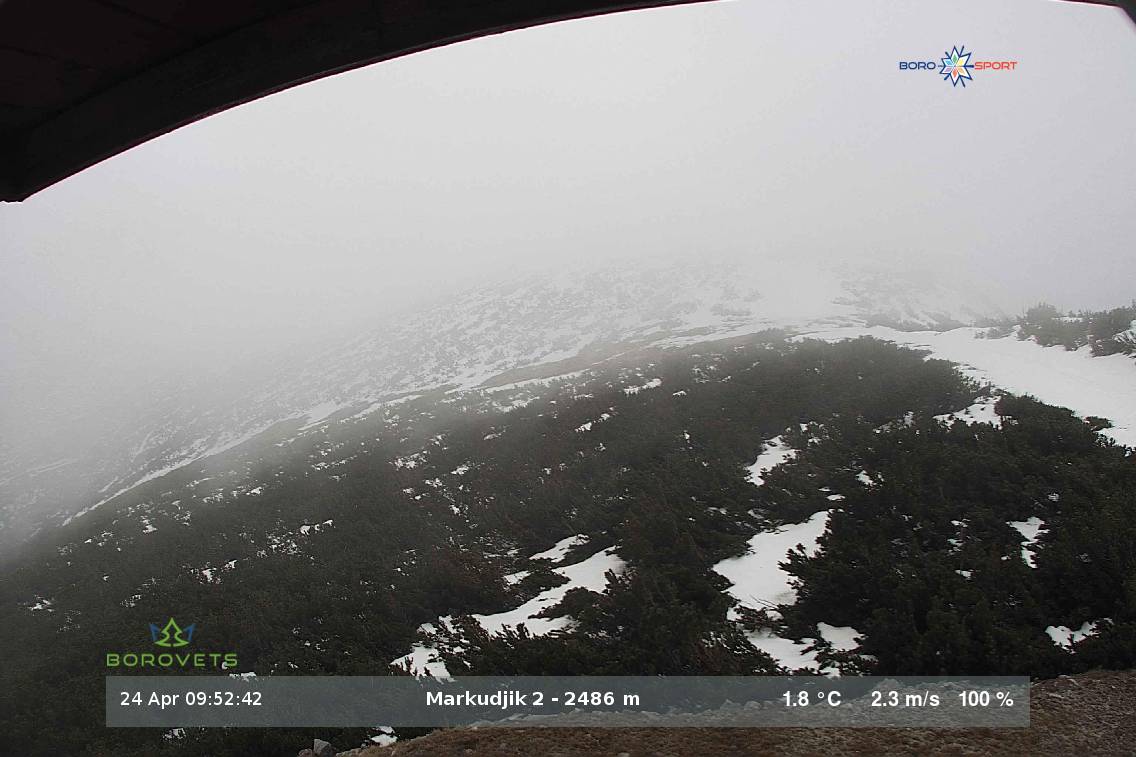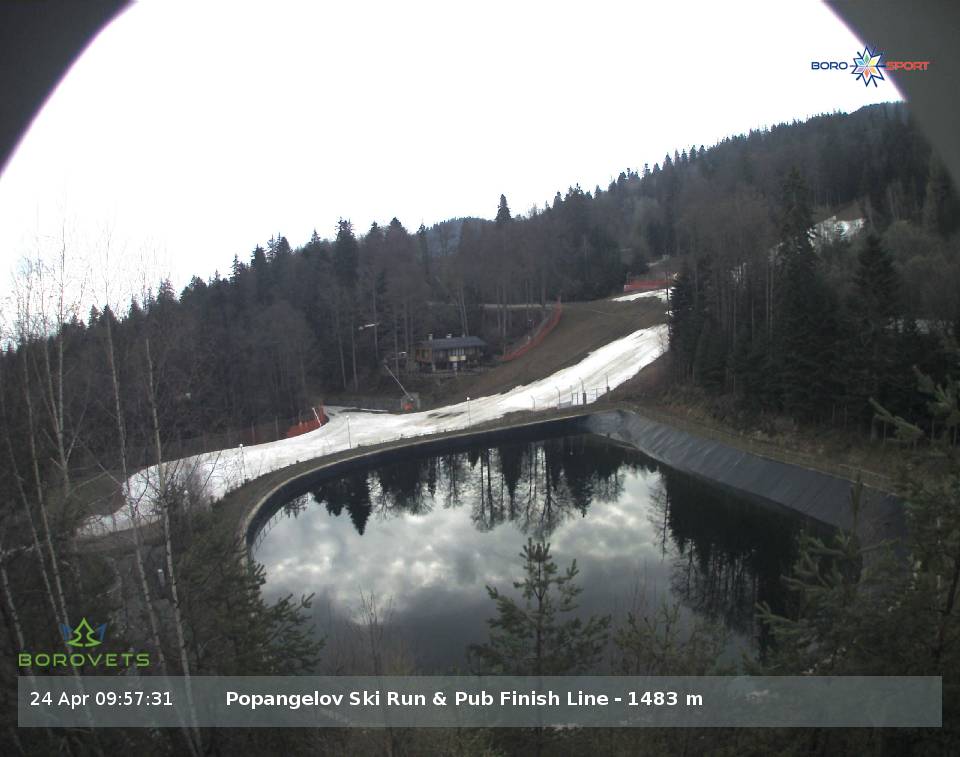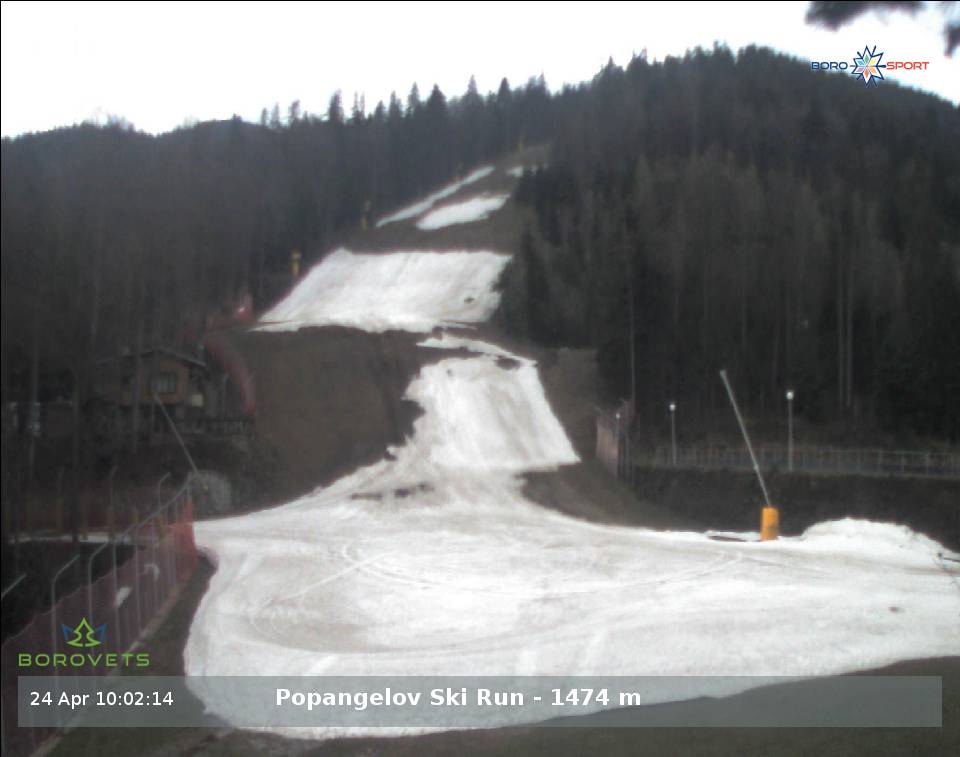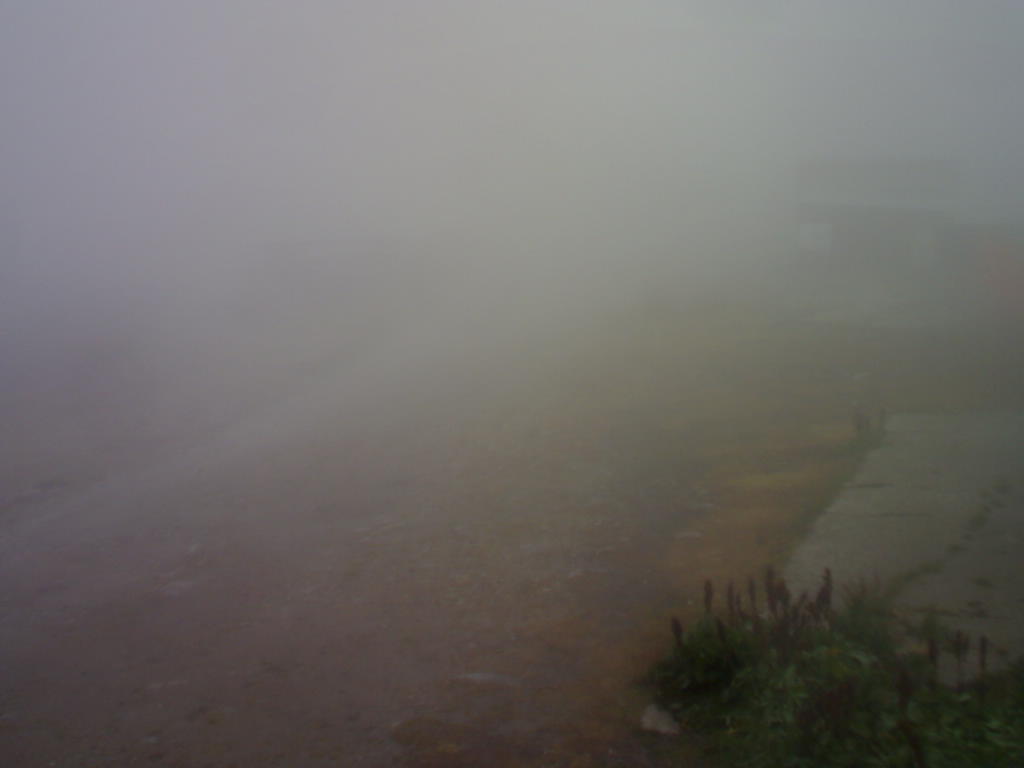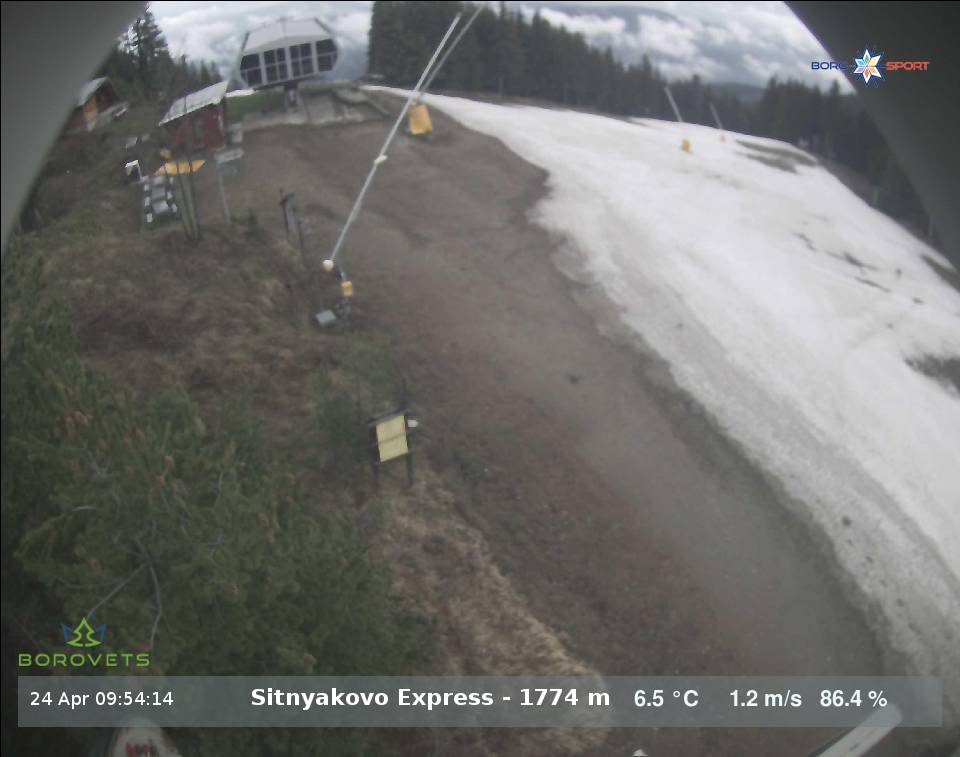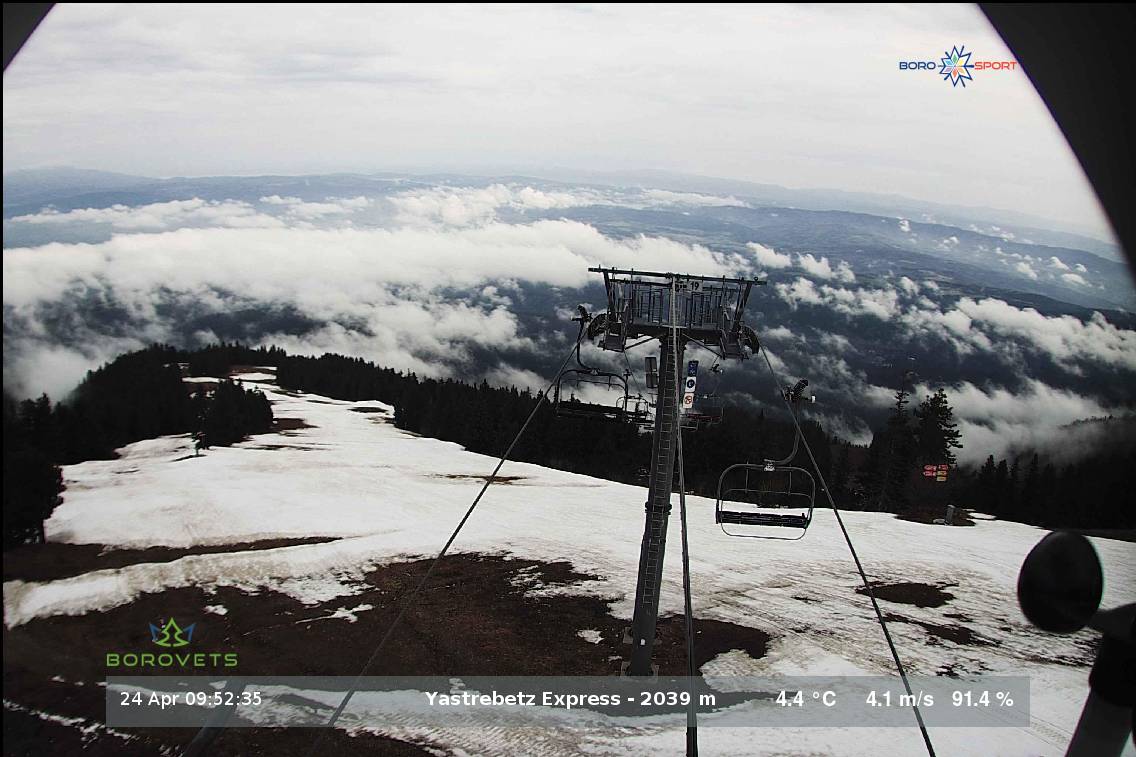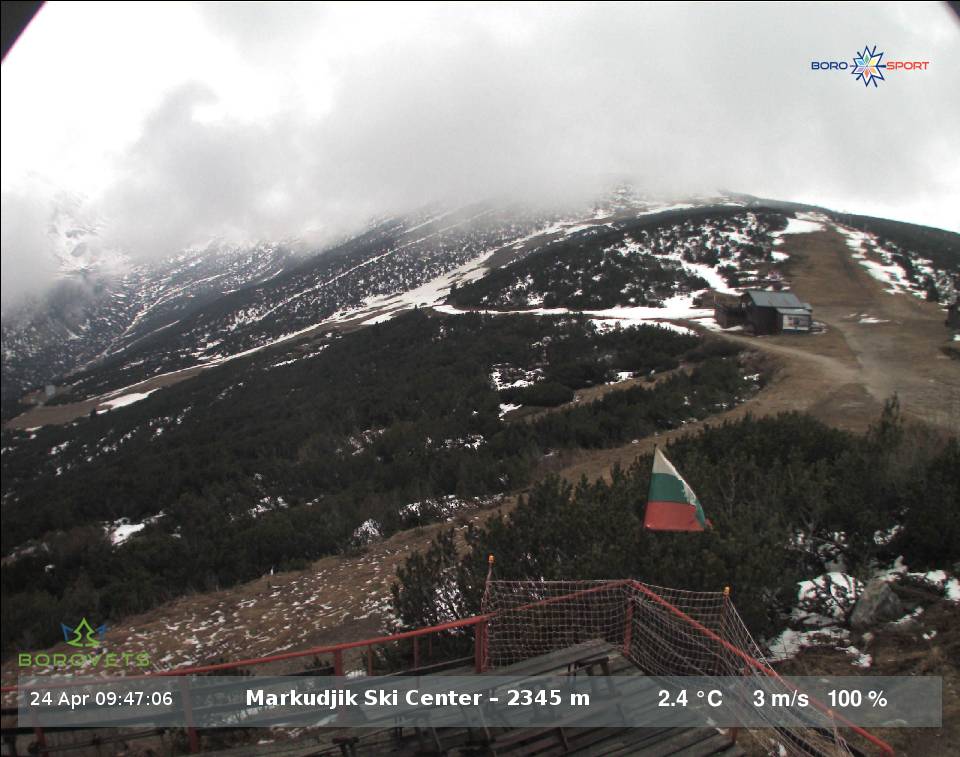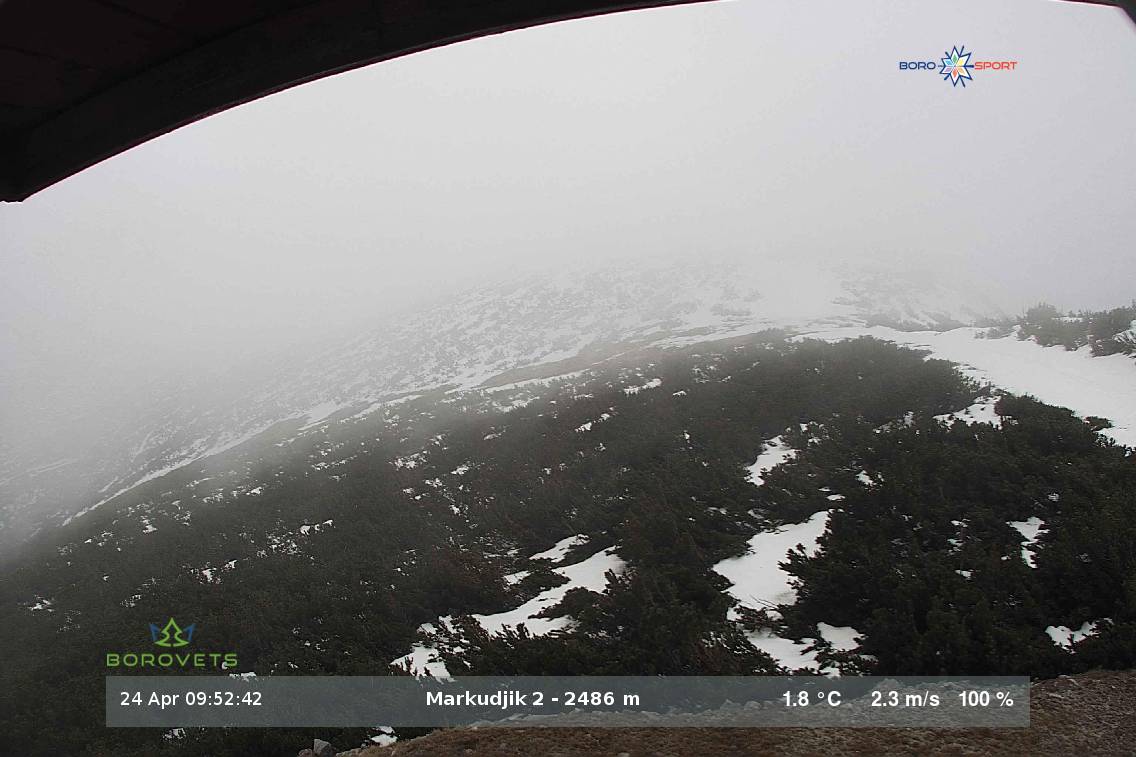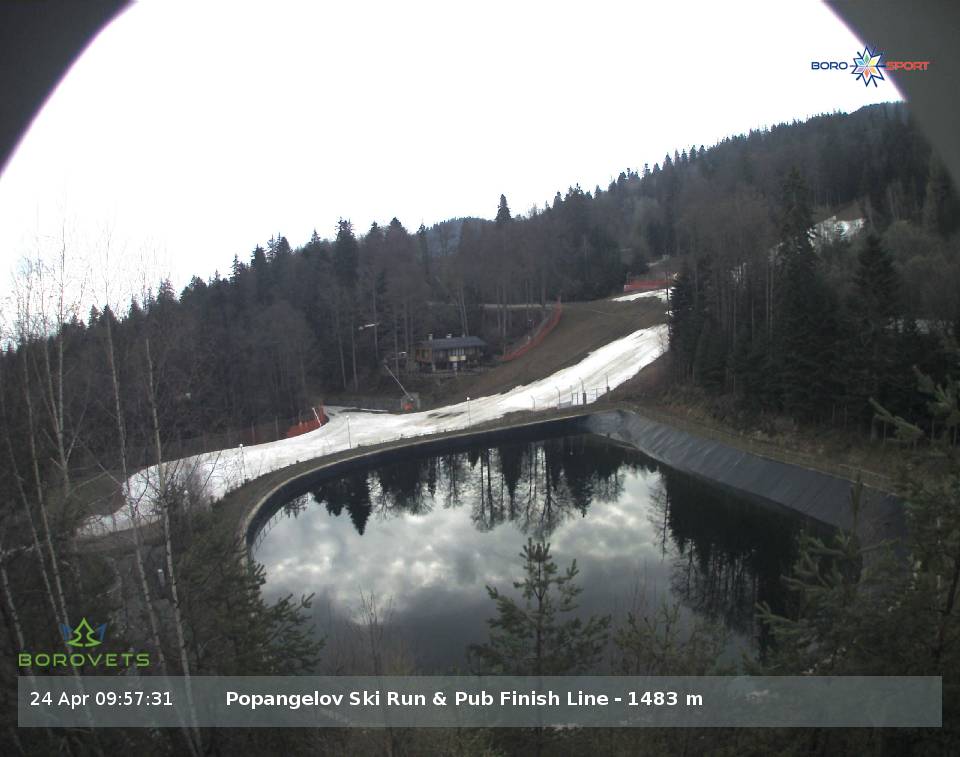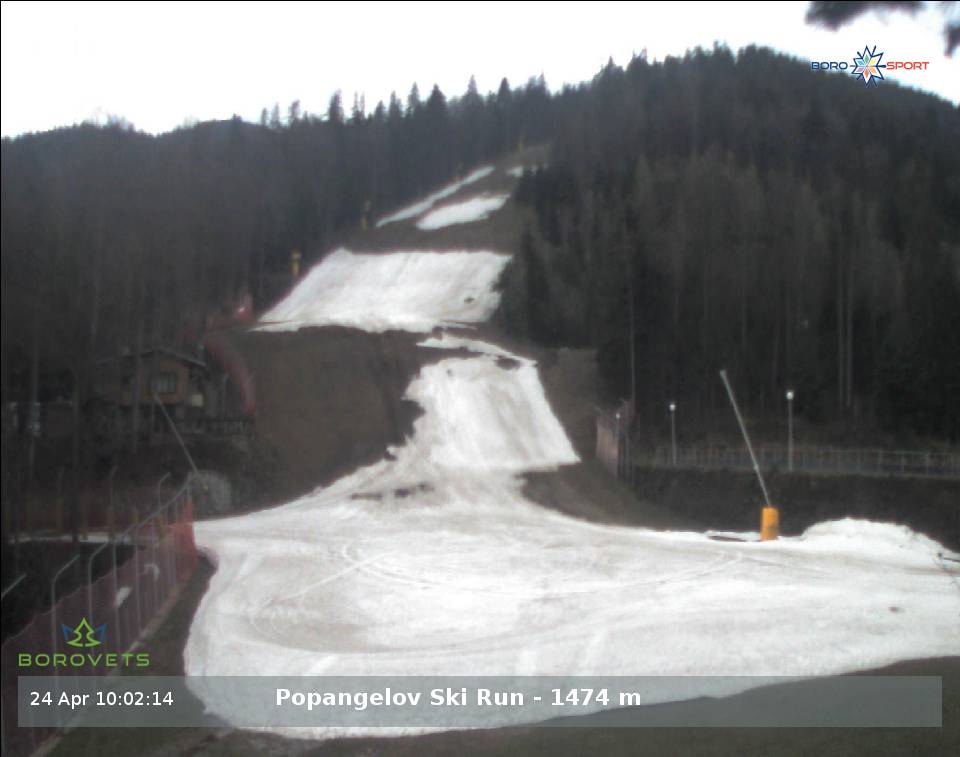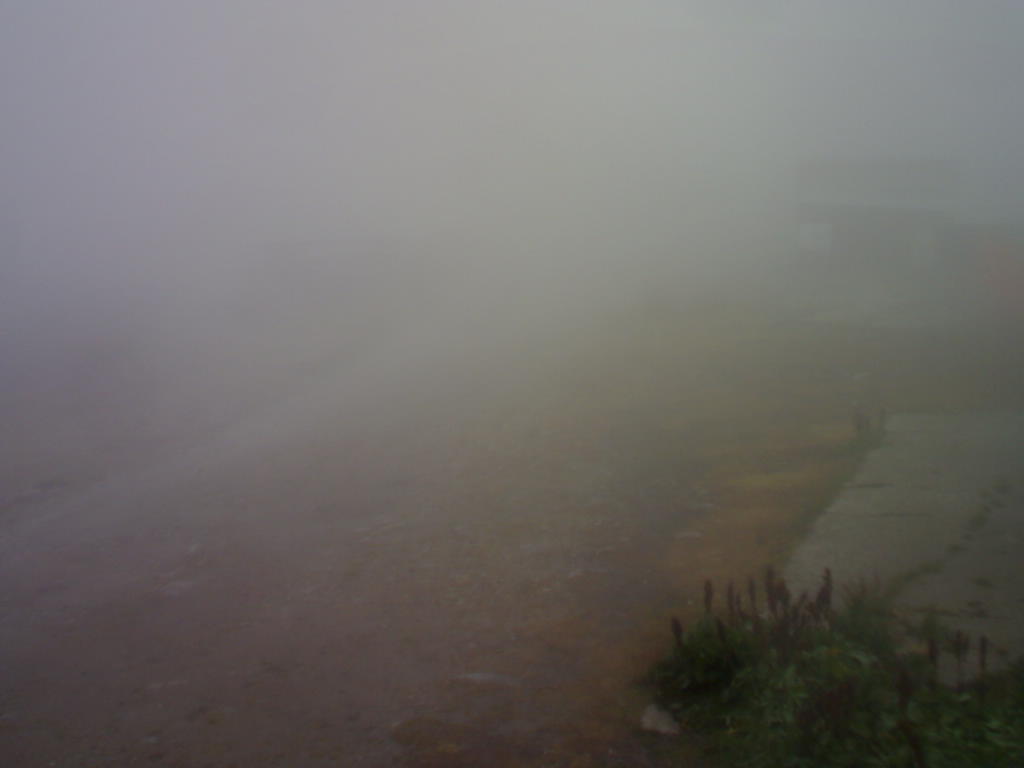 Borovets resort
Location
Borovets ski resort is located 12 km from the town of Samokov and 72 km from the Bulgarian capital Sofia. The resort is situated on the northern slopes of the Mousala ridge in the eastern part of the Rila mountain. Borovets is huddled in venerable pine woods 1390 meters above the sea level. The highest pistes of Borovets ski centre are located at 2600 m above the sea level.
Resort information
Borovets is a modern ski resort with luxury hotels, shops, bars and restaurants. The resort provides excellent skiing facilities, pistes and lifts. Diverse winter sports can be practiced on the slopes: skiing, snowboarding, night-skiing, cross-country skiing, biathlon, ski jumps, ski-doo etc.

The total length of the ski pistes is 58 km. The ski runs vary in difficulty. The pistes are grouped in 3 ski centres: pistes of Sitnyakovo – Martinovi Baraki region; 4 pistes of Markudjik region and 3 pistes of Yastrebets region. The best ski slopes are those of Yastrebets ski centre where all winter sports competitions take place.
The winter in the resort is mild with loads of snow. The average temperature in January is 4.8ºC. The snow cover on the slopes remains from December untill April. The air in Borovets is clear, the climate is considered to be healthy.
Mountain rescue service
is available 24 hours a day. Telephone contact details: (+359) 887 100 243; (+359) 7503 2450; (+359) 88 1473.
Medical and dental services
Ambulance and first aid on the ski slopes as well as fully equipped hospitals, pharmacies and dentists are available in the town of Samokov.
All dental services and some medical services must be paid in cash to the doctors or clinics. They should provide the necessary receipts, bills and invoices describing the cost and the service, so that you can claim back the expense to your insurance company. In case of injury you should inform your insurance company and follow its instructions.
How to reach Borovets
Borovets ski resort is easily accessible. It is situated 12 km from the town of Samokov, 72 km from Sofia and 125 km from Plovdiv.

By plane

From Sofia Airport to Borovets you can reach:

- via Route 82 for 1 h 17 min (69 km)
- via Route 181 for 1 h 27 min (73 km)
- via Trakia highway/A1/E80 and Route 82 for 1 h 30 min (99 km)
From Plovdiv Airport to Borovets you can reach via highway Trakia/A1/E80 approximately for 2 hours. The distance is 149 km.
By bus
There is a regular bus transport on every 30 minutes from Sofia - South Bus Station (Avtogara Yug) for the town of Samokov. In about an hour the bus arrives at Samоkov Bus Station. There you can take a van to Borovets every 15 minutes. In Borovets, the van stops in front of Samokov hotel in Borovets. The van back to Samokov stops in front of Ela hotel.
By car/ private transfer
The most comfortable, reliable and quickest way to reach Borovets is by car or private transfer.
Book a private transfer at a reasonable price here: Private transfer to Borovets or rent a car.
The driver will wait you at the airport and will a private vehicle will take you to Borovets.
The ski slopes in Borovets
Height of Borovets resort: 1350 m
The highest skiing area: 2560 m
Total length of ski tracks: 58 km
The longest ski run: 12 km
Direction of slopes: North Cross country
The ski pistes of Borovets resort are located in 3 main ski centres:

- Yastrebetz ski center – 1340 - 2369 m
- Markudjik ski center – 2340 - 2550 m.
- Central ski center – 1337 - 1780 m.
The ski centres of Borovets provide 19 ski runs with total length of 58 km.

Excellent skiing conditions are provided from December till April. There are available ski runs for beginners, intermediates and advanced skiers, designed with international markings and multilingual signs.
The lift system of Borovets: six-seat Gondola lift, 2 High Speed Quad Chair lifts, fixed Grip Quad Chair lift, baby drag lifts, 10 Surface ski lifts.
The resort offers biathlon facilities for competitions and training.

Night skiing is available opposite Rila hotel every day from 5 pm to 10 pm. Ski jumping is available in Central ski centre.
35 km cross country skiing terrains are available in the resort. The terrains are designed according to the requirements of the International ski federation.
In 1993 the resort hosted a round of the World biathlon championship.
Ski centre central Borovets offers a 70 m high ski jump ramp.
The resort offers a terrain for cross country skiing at "Shiroka Polyana" (3.5 km) and "Varnika" (10 km) sites.

Book online ski equipment rental, ski school, lift pass and all ski services with us. 
| Ski run | Difficulty | Length [m] | Inclination [m] |
| --- | --- | --- | --- |
| Sitnyakovo | Light piste | 5800 | 400 |
| Sitnyakovo 1 | Medium | 4000 | 230 |
| Sitnyakovo 2 | Medium | 4000 | 250 |
| Yastrebets 1 | Medium | 3200 | 860 |
| Popangelov | Medium | 3000 | 650 |
| Yastrebets 3 | Medium | 2350 | 617 |
| Markujik 2A | Difficult ski run | 1300 | 280 |
| Martinovi Baraki 3 | Medium | 1260 | 320 |
| Markujik 3 | Medium | 1240 | 390 |
| Martinovi Baraki 4 | Difficult ski run | 1240 | 302 |
| Markujik 1 | Medium | 1220 | 220 |
| Martinovi Baraki 1 | Light piste | 1160 | 340 |
| Martinovi Baraki 2 | Medium | 1160 | 280 |
| Sitnyakovo 3 | Medium | 1000 | 220 |
| Fonfon | Difficult ski run | 800 | 0 |
| Markujik 0 - beginners piste (Suhar) | Beginners | 600 | 0 |
| Markujik 2B | Difficult ski run | 0 | 0 |
| Haramiya | Light piste | 0 | 0 |
| Rila | Light piste | 0 | 0 |
| Iglika | Light piste | 0 | 0 |
| Rotata | Beginners | 0 | 0 |
| Cherveno zname | Difficult ski run | 0 | 0 |
| Musalenska pateka | Light piste | 0 | 0 |
| Borokids Park | Medium | 0 | 0 |
| Sitnyakovski pat | Light piste | 0 | 0 |
| Fun Park Borosport | Light piste | 0 | 0 |
| Borosport school area | Cross country | 0 | 0 |
Apres ski
Borovets is full of bars, cafes, night clubs, and discos. The night life in Borovets is excellent. The resort is known as the most interesting ski centre regarding party time. Been catering for foreign tourists for many years now, the staffs are known to be friendly and professional. Most of the places work till the early morning, and offer good prices and special 'happy hour' discounts.

Music played is mostly international dance music. Very often special shows are presented at the clubs. There are available restaurants and taverns with Bulgarian national folk music and 'horo' dancing, which some people find very interesting.

Bulgarian folklore evenings are an exclusive attraction featuring lively centuries-old rhythms and dances while tasting native Bulgarian cuisine and world-famous Bulgarian wines. We have selected some of the best restaurants in the resorts to make your choise easier. 
- Mamacita's: probably the best restaurant in Borovets. On the main shopping street in front of hotel Rila. Excellent food, steaks, etc. Great serviceand 15 % discount hust for BulgariaSki fans! 
- Crown Italian Restaurant: The Crown Pizza in Borovets is the best Italian restaurant in the resort. Situated right in front of the Ria hotel, next to the drag lift on the ski slope, the restaurant offers magnificent view towards the beautiful Rila Mountain and the baby drag lift. 10 % discount for al BulgariaSKi fans!
Borovets is one of the best ski resorts in Bulgaria for night life. Generally the prices in the discos or bars are cheap as usual in Bulgaria. Most of the places around offer 'happy hour' and free drinks. There are diverse drinks - Bulgarian and imported. The Bulgarian wine is world famous for the good quality and reasonable price. The Bulgarian national alcoholic drink is called Rakia.

The bar-people speak English, so you will have no problems with the communication.

Music at the discos is mostly the latest dance hits and all-time classics in the Karaokes. Ask the DJ to play your favorite song. 
The Buzz bar and Revolution bar& dinner are some of the most preferred places in Borovets.
Check out more information about pubs, restaurants and bars in Borovets . 
Recommended hotels
Borovets offers first class accommodation in luxurious hotels or cosy mountain chalets.
We have prepared a special selection of the best hotels in Borovets, offering excellent quality at the best possible rate.

Browse the hotels and choose the hotel the suit your requirements. We kindly ask you to fill in the booking form and a representative of BulgariaSki.com will be in touch with you shortly.
Festa Winter Palace hotel is unique in furnishing style and architecture. It is just 20 m away from ski run "Cherveno zname" and the high speed squad and 100 m away from the Gondola...

Sokol Hotel is located in the ideal center of Borovets mountain resort, not far from the initial station of the cabin lift and sufficiently far from the noise and the vanity, featuring an international ski...

Alpin Hotel is a small luxury hotel, situated in the centre of Borovets resort, only 20 m away from the ski slopes. It is a quiet and peaceful typical family hotel ...

Festa Chamkoria Hotel is situated amidst the beauty of the venerable fir forests, 1200 m away from ski centre Borovets and the starting point of the cabin...

Iglika Palace Hotel is located in the centre of Borovets mountain resort, just 150 m away from the ski lift. The hotel offers indoor swimming pool, fitness centre, relaxing...
View more recommended hotels
Places to go during your ski holiday in Borovets
Guests of the resort can take short tours to some of the most remarkable sightseeing around. We have shortlisted some of the resorts nearby Borovets that worth to be visited.  
- We would certainly recommend the world famous Rila Monastery - a famous tourism site in the heart of the Rila Mountain, offering great opportunities for religious tours and hiking trips.
- You can also visit the palace "Carska Bistrica" which is just 10 miniutes walk from the new center of the resort.
- Samokov - a wonderful mountain town with mountain spirit and is rich of historical and religious sightseeing right at the foot of the Rila Mountain on the main road to Borovets mountain resort.
- Malyovitsa – famous as the best site for tourism and alpinism in Bulgaria.
- Govedartsi – the small village of Govedartsi offers great opportunities for relaxing holiday in the mountain amidst crystal clear air and beautiful virgin nature. The resort also offers a small ski slope for beginners and intermediates.
- Panichishte – a great ski and hiking resort right next to the Sapareva Banya resort.
- Beli Iskar – beautiful village, suitable for relaxing holiday amidst virgin nature, also a starting point to numerous hiking routes to the Musala peak.
- The Seven Rila Lakes - Seven Rila Lakes are an attractive spot for keen mountaineers and tourists of all kind. The lakes have glacial origin and each of them is named according to its shape.
Comments Borovets
Please, post a comment on Borovets mountain resort in Bulgaria.
We will greatly appreciate this. It will help us improve the content of this website, so other people know what they can expect.
View more about Borovets
View more hotels in Borovets